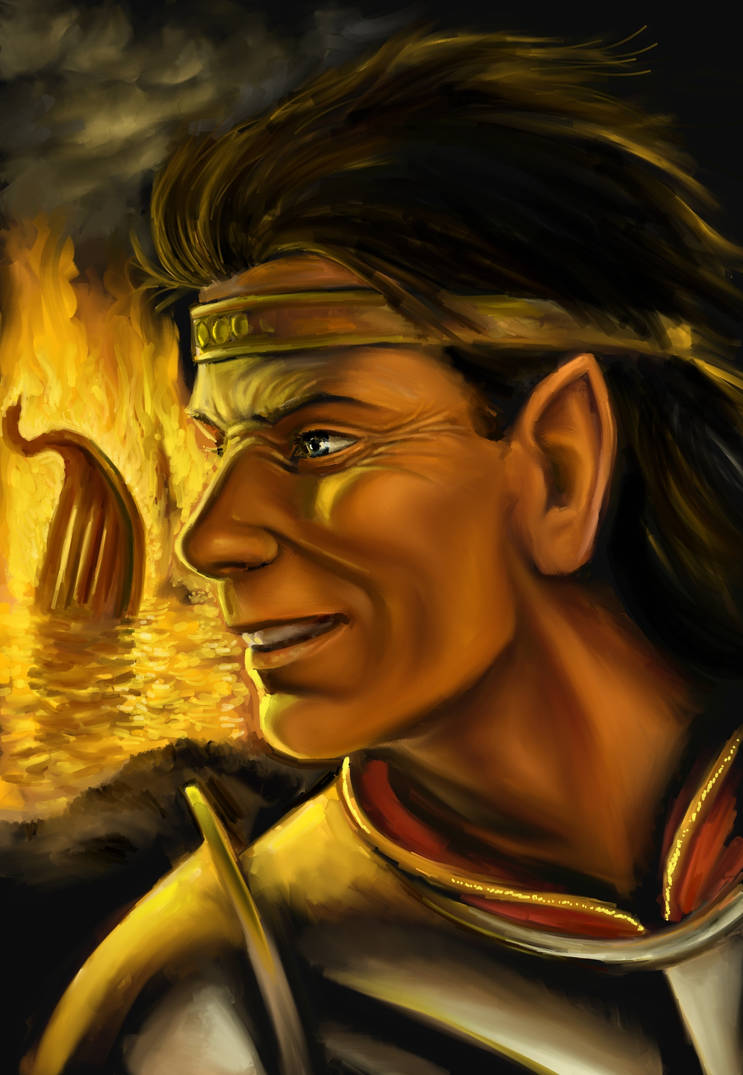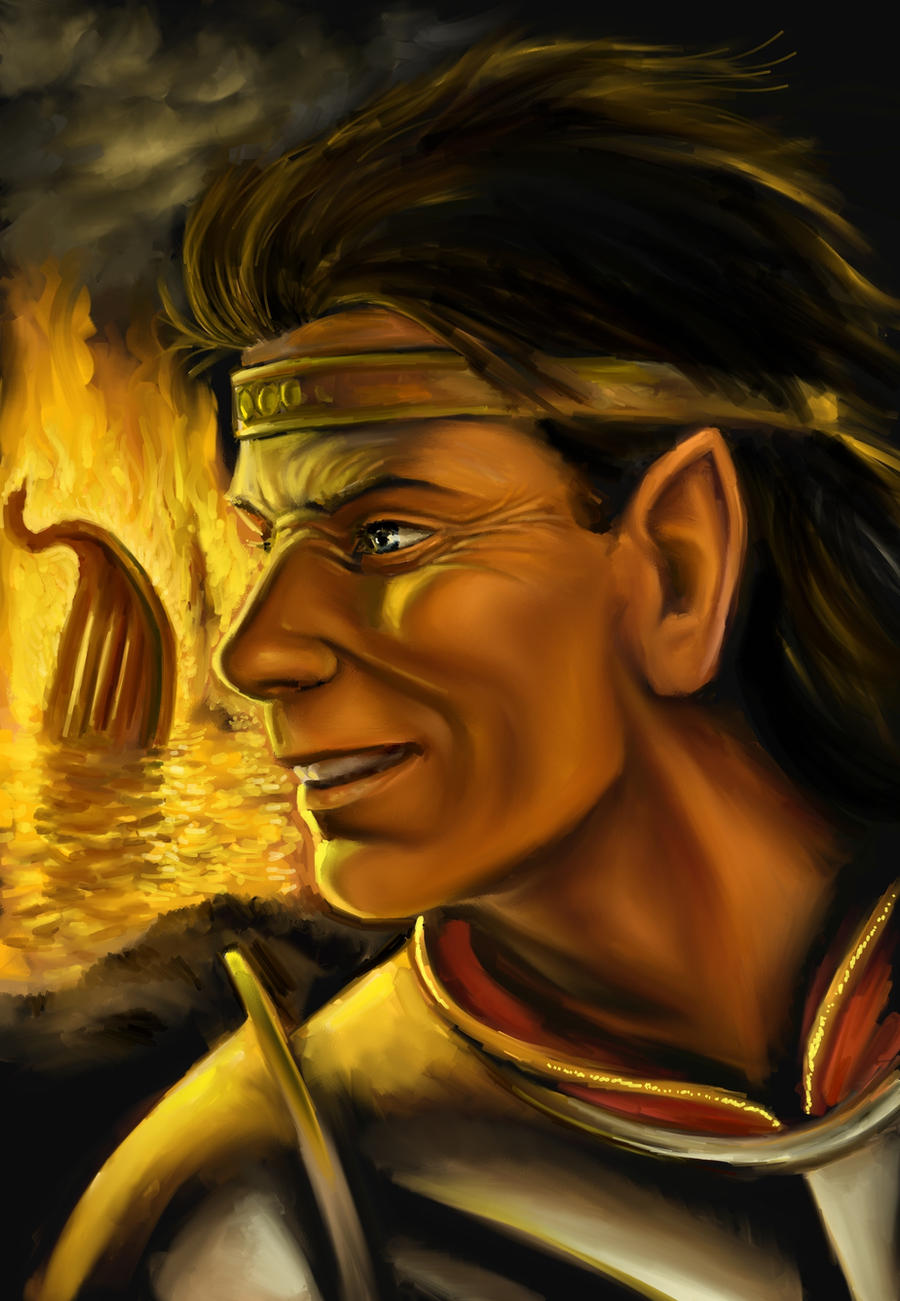 Watch
The burning of the ships at Losgar. Close view of Fëanor. It Looks like he's enjoying the view.

A bit like he was insane, but It was Feanor
Reply

Oh wow, he looks fairly wicked here (well it was quite nasty I suppose) and I love the reflected firelight on the skin.
Reply

He doesn't look "ageless"...
But excellent depiction of the burning. I'd imagine that Feanor would be smirking that way.
Reply