Hello!



Inktober, MerMay...let's have another great month of fun.
There's still 1 week left till July, but so you won't miss an awesome opportunity, we are here to remind you of something awesome to come.



July is

WORLD WATERCOLOR MONTH

31 watercolors in 31 days

Yes, it's a month dedicated to watercolor. And since we are a watercolor group it's only right that we take part in it too.

Are you in?




"So what do I have to do?"
Just paint each day in July a watercolor painting and tag it with #WorldWatercolorMonth
and of course don't forget to submit it to our group.



On July 1st we will again open our World Watercolor Month folder.

Any member of watercolorists can submit one artwork created with watercolor daily to the "World Watercolor Month" folder, in addition to the normal limit of one artwork per day.

Normal rules apply, and your work must be tagged with #WorldWatercolorMonth to be accepted into this folder.

"But I don't know what to paint for 31 days!"
No worries, there's an official prompt list which you can use.
Or you can make your own.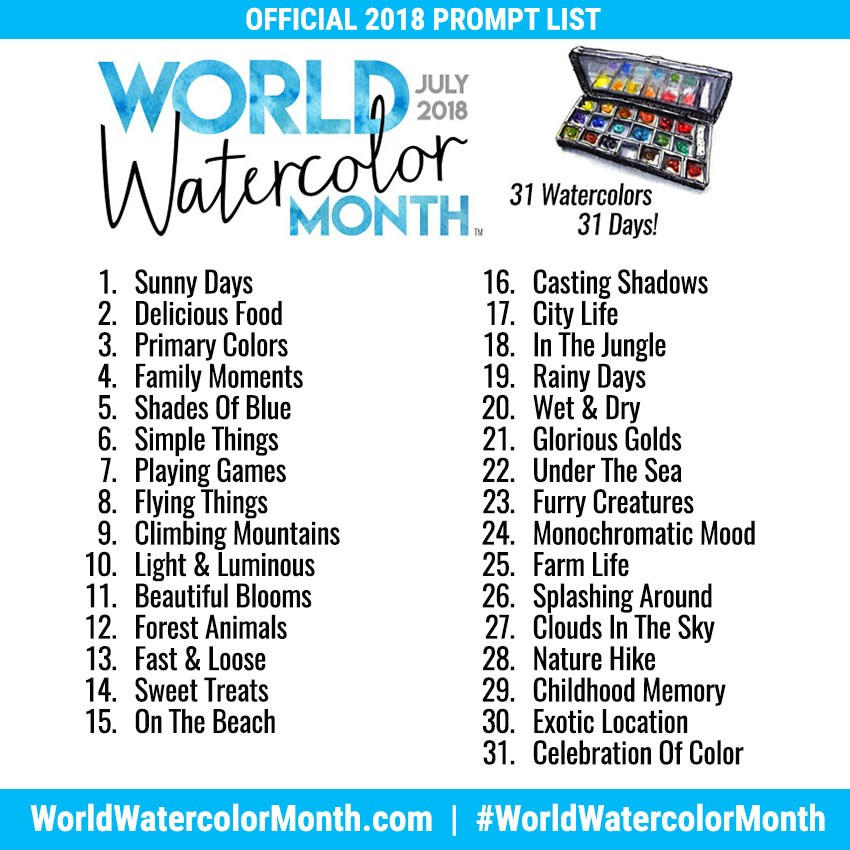 More info about it on the official world watercolor month website:
doodlewash.com/world-watercolo…


Your watercolorists team