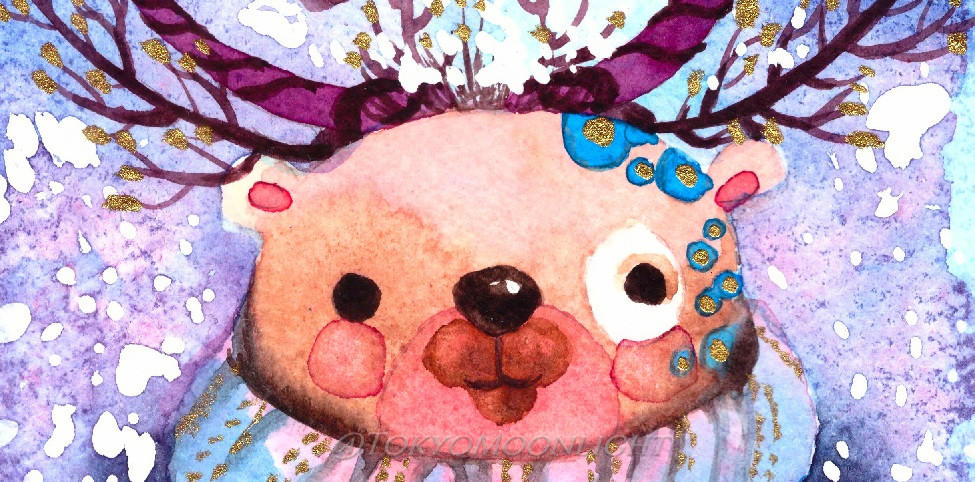 UPDATE: The Scavenger Hunt is now over and is CLOSED.










Jingle jingle let's get merry…




It's again that time of festive season, warm socks and hot chocolate,
so come on and join us to our



JINGLE BEAR'S SCAVENGER HUNT

THE Jingle Bear's QUEST
There are
12 hidden Jingle Bear icons

where each one of them leads to a
sta.sh file with a question
. Your task will be to find those icons and
answer ALL 12 questions
. You will then send me
TokyoMoonlight
the 12 answers in one note.
The 3 winners will be the ones who will first send me the right answers to all 12 questions.
We will also pick
one lucky winner
(
using
www.random.org/ ) f
rom all the rest of participants who will send me the right answers. Which means, that even if you aren't the fastest one, you will still have a chance to win something.
The scavenger hunt runs from
21st till 31st December, 2018
.

Where are the icons hidden?

On my profile page
TokyoMoonlight

On the profile page of the group
watercolorists

On the profile page of the group
Traditionalists
A bonus clue: The icons
are not
hidden in any deviation or journal.

What do you have to do?
1.
Search for 12 icons
that look like this

2.
Carefully
read the questions
!
3.
Send me TokyoMoonlight a note
titled "Scavenger Hunt". Write in ONE note ALL 12 answers. Be precise with the answers as much as possible.
Before each answer write the number of the question, like: Question 1, Q1, #1, 1 etc. or anything similar, so I will know to which question the answer corresponds to.


Example:
#1: Santa Claus or
Q1: Santa Claus etc.

In case you send me an additional note (with a new answer you want to add or change), I will count the time of the last note you sent me as the submission time.

Rules

Do not write the answers in the comment section of the sta.sh files or under this journal! You will be disqualified!

Do not ask and/or help other deviants! Also do not give them any hints! You will be disqualified!

Have fun and enjoy the "hunt". And don't forget to drink hot cocoa or hot chocolate while playing it.



Deadline
31st December 2018, 23:59:59 CET (Central European Time)

Prizes

Since it's the month of sharing and giving joy to others,

will

not only the winners get the prizes, but they will also be able to pick 1 of their friends (other deviants) to get the same prize as them. Yay...double the joy!!!



All the prizes are from communityrelations


1st PLACE:
6 month core :bademoticon: + friend

2nd PLACE:
3 month core :bademoticon: + friend

3rd PLACE:
1 month core :bademoticon: + friend

The Lucky winner
(via random.org excluding the winners):
1 month core :bademoticon: + friend






If you have any questions or need help, write in the comment section down bellow or sent me a note. BUT! I won't give any hints or clues.

I will only help you with explaining the rules. In case something is misunderstood.



Good luck!



__________________________________________
Community Relations Group
Do you want to be updated with all the community projects on DeviantArt, find all the Community Volunteers in one place and never miss a fun contest with prizes?
Then become a member of:



__________________________________________