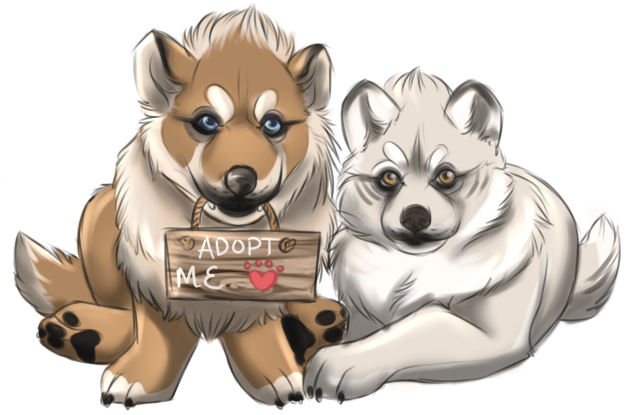 Adoption requests are currently OPEN
New to
Tokotas
and looking for a pup? You've come to the right place! Adoption is completely
FREE
!
Adoption Requests

In order to request a geno from the Adoption Center, please read the following:
Adoption requests are free and only available to members without tokotas.


You must be new to the group, own no uploaded tokotas or genos, are not currently working on a payment for a tokota, and have no breedings coming in.
Your account must have been active for at least one month before you are eligible to adopt; active = populated with journals/deviations/comments of substance.

You may only adopt 1 geno.

Make sure to include a second choice in case your first is already taken.
Include the numbers (ex. TU34, BR45) in the first column with your choices.

Choose the geno you would like from the list of available genos


In the sheet there are five tabs - Tundra, Tawny, Brown, and Black, and SPECIAL NEEDS. You can pick from any of these five tabs!
SPECIAL NEEDS genos include tokotas that are inbred or born with physical limitations. This includes blind, deaf, and spinal injuries (cannot be ridden) tokotas. Some of these defects will affect certain areas of gameplay including activities and breeding. Please read over the descriptions of each physical limitation before adopting these tokotas!
Genos marked in yellow are Average!
Can't decide on a geno? Say "Choose for me, please!" instead of listing your choices and our Adoption Center staff will pair you up with a geno! Please note: If you choose this option, you will not have a say over which geno you receive and you may not swap our choice out for a different geno.

Once you own a geno it is yours to do as you wish with it. However, you may not sell your Adoption Center geno or tokota without first adding value to it, e.g. a design, additional artwork, etc.
Make sure to save your proof of adoption comment that the admins give you. It will be required for Design Central and Design Requests.

Reply to this comment with form below:
First Choice Geno: include number (TU2, BR32, etc) and full geno
Second Choice Geno: include number (TU2, BR32, etc) and full geno
Design Requests
Adopted a geno and need a design? An admin can design it for you!