This journal is out-of-date and no longer updated!
Please check the

Decor Guide

on Tokotna for current information!

13 April 2020 - New guide with updated language to be simpler and clearer; added Aippaq's Hand Paints, Sivoganiks Charms, and Meelaniks Jinxes. Small/Large Item measurements updated to be easier on members.
14 May 2020 - Clarified rule: tar, paint, goo, and other unnatural substances cannot be in mouth, eyes, or ears.
Decor items are visual additions to your official Tokotas import image. Unlike tack and traits, decor items are purely ornamental and do not have any in-game bonuses toward activities or any other area. Decor items include Large & Small Items, Hand Paints, Aippaq's Hand Paints, Scar Packs, Sivoganiks Charms, and Meelaniks Jinxes. They may be applied in Design Central: uploaded Tokotas may receive decor items via the Import Updates thread, and genos via the Soul Pool thread. Decor items may be removed for free via the Import Updates thread.
---
Small & Large Items
Small and Large Items
allow you to edit your Tokota's import in two ways: to
add objects
(such as jewelry, tack, clothing, etc.) or to
edit the physical appearance
of the Tokota (such as adding extra fluff, a chubby belly, or a change of expression). The only difference between a Small Item and a Large Item is the size, shown by the circles below.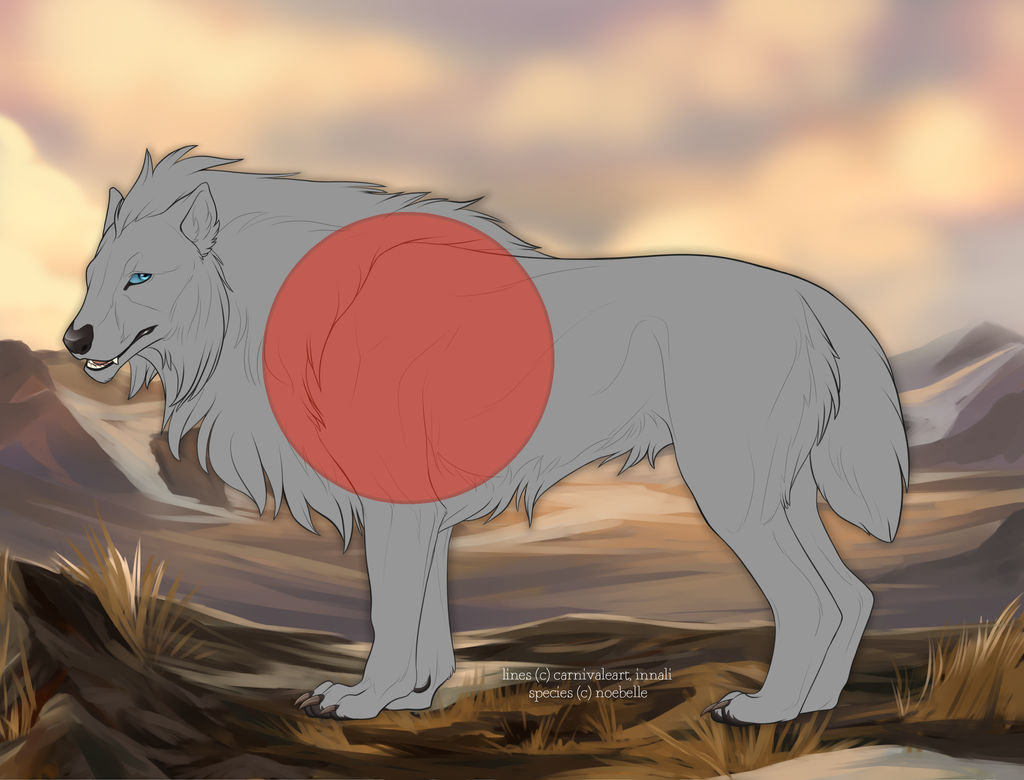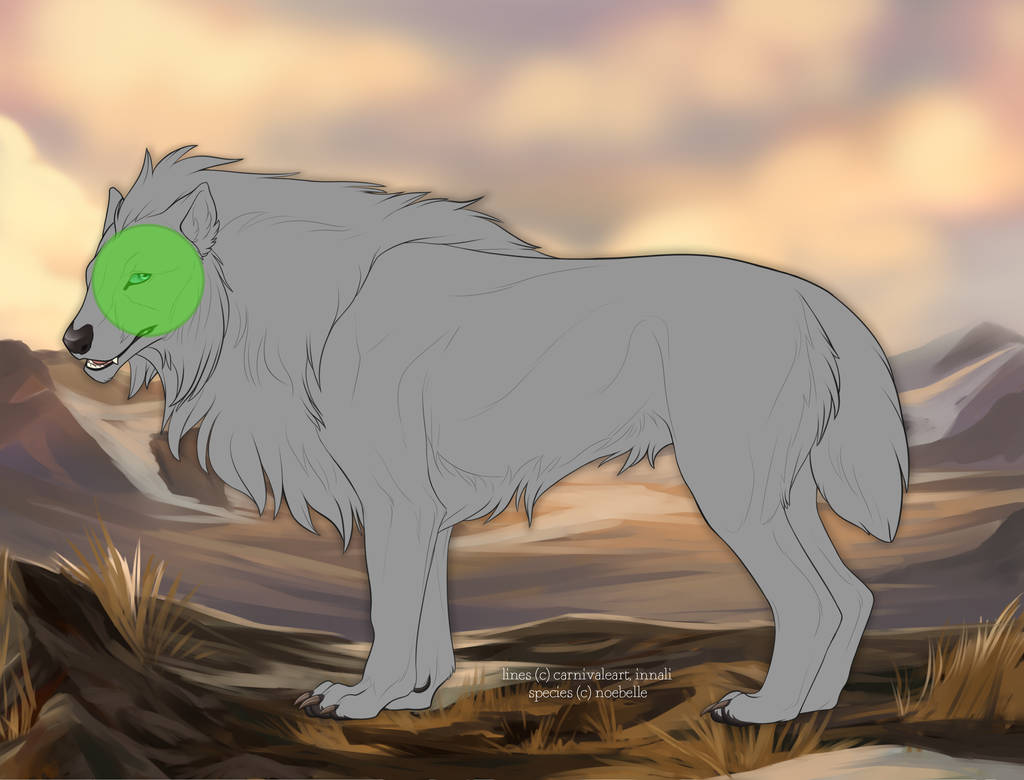 Left: Large Item Size | Right: Small Item Size
Small, simple straps and other small details do not count toward item sizing.

These may fall slightly outside of the size circles, so long as they are simple and small.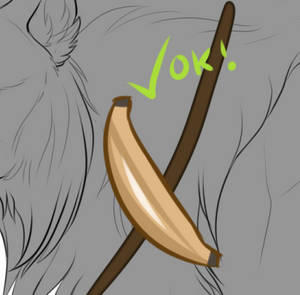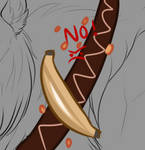 A singular item may be used for objects or physical edits, but not both. For example, a Tokota with an angry expression, pinned back ears, and a top hat would be able to use a Large Item to cover both the expression and ear edits (which are both physical edits), but an additional Small or Large Item would be needed to cover the top hat (an object).
Object items cannot solidly cover more than 25% of the Tokota's body. Transparent covers and portions of objects that drape behind the Tokota do not count toward the 25% maximum coverage.
Physical edits cannot change more than 75% of the Tokota (25% of the original lineart must be visible).
Objects or areas of physical edits that are larger than the Large Item circle will count as multiple Large Items.
Edits cannot resemble another mane type. Excessive editing to the mane or body to resemble another mane type will result in corrections.
Edits should not drastically alter the physical size of your Tokota. While extra fluff and a larger belly may be added, the entire Tokota should not appear much larger on the import due to fur additions throughout the entire design.
Using bits of lineart from other mane types, including physical traits for other manes, will require the use of Items. When using these, be sure that your design does not resemble another mane type.
Items that look like unnatural appendages or mutations must clearly appear fake and have a visible strap, band, or other adhesive that is visible.
Items may be located anywhere on the Tokota and may cover the skin and eyes.
Items must be PG. Admins reserve the right to deny an item if it is considered too graphic or "triggering."
Weapons are allowed as long as they are not bloody or suggesting harm to the Tokota or anyone else (holstered, sheathed, or "show" weapons are acceptable).
Unnatural liquids like tar, paint, goo, etc. cannot be located in the mouth, eyes, or ears of a Tokota. Drool, food, and other items are okay.
Items must be at least somewhat original, and cannot be copyrighted works or others' work used without permission.
Physical traits may be altered with an item, such as a bob tail being made shorter, fangs lengthened, or adding some extra fluff to floppy ears.
Tail docking is allowed, but the tail cannot be shorter than half of the original length unless a bob tail trait is applied. With bob tail trait, the tail can be shortened to any extent including fully removing the tail.
Animals (other than Tokotas) may be added to a Tokota's import, even if the Tokota does not have that specific companion applied. The animal must be in the foreground like the Tokota itself; it cannot be in the far background of the import.
Objects may be located on the ground near the Tokota, but cannot alter the ground or background itself. For example, a toy near the paws is okay, but a flower growing from the ground is not. Ground items should be in the foreground like the Tokota itself; they cannot be in the far background of the import.
Very simple straps, small details, or necklace cords will not count toward item sizing.
Amputation is limited to one limb, and cannot be graphic. You may have more than one prosthetic limb.
Age traits, like subtle whitening of the muzzle, wrinkles, and whiskers may be added using Items. These should be subtle and should not overly resemble starmarks.

Hand Paint Dyes
A
Hand Paint Dye
allows you to add up to two small paint marks, or one larger mark up to the size of the oval below, to your Tokota's import. The two separate small paint marks can appear anywhere on the Tokota, but combined should be generally the size of the oval or smaller.
A maximum of seven Hand Paint Dyes may be used on one Tokota, and overall paint coverage cannot exceed 25% of the Tokota.
Paints may be any color that is not present in your Tokota's design (ie. cannot be the same color as its base coat or any markings).
Two colors are allowed per Hand Paint Dye. These colors may be blended together, but are limited to two "main" colors. Additional Hand Paint Dyes allow for two additional colors each.
Paints may appear anywhere on the Tokota, except in the eyes, on the paw pads, and inside the mouth. Paints may appear on the nose, but cannot color the entire nose. Nails may be painted fully or partially.
If Minimum Marked is present, paints cannot be used to hide it. No more than one third (33%) of total Minimum Marked may be covered by paints.
Paints may have hard or soft edges, and can have a "spray can" effect, so long as the edges are not too blurred.
Hand paint symbols cannot be so intricate and small that it would be impossible to paint onto a Tokota. A level of detail is allowed, but it should be reasonable.
Painted phrases or long words are not allowed. Short words or characters are allowed.
All imagery must be PG. Paints resembling weapons, dried blood, etc. are allowed so long as they remain PG and reasonable. This is up to admin discretion.
Copyrighted logos or works cannot be copy and pasted onto your Tokota. For example, you can mimic the Batman logo on your Tokota's shoulder, but you cannot copy and paste it directly.
Hand print symbol is reserved for Tokotas admin use only. Other animal prints and symbols involving hands are okay to use. Previously admin-owned Tokotas may keep the handprint symbol.
Cannot be glowing.
Aippaq's Hand Paint Dyes
Aippaq's Hand Paints
follow the same rules as standard hand paints, but they glow. One Aippaq's Hand Paints allows for the same coverage as one standard hand paints.
Scar Packs
A
Scar Pack
allows you to add up to three small scars to your Tokota's import. Dense scarring and scars longer than the oval below will be counted as multiple scar packs. A maximum of seven scar packs may be used on one Tokota to create 21 small scars or the equivalent in denser or larger scars.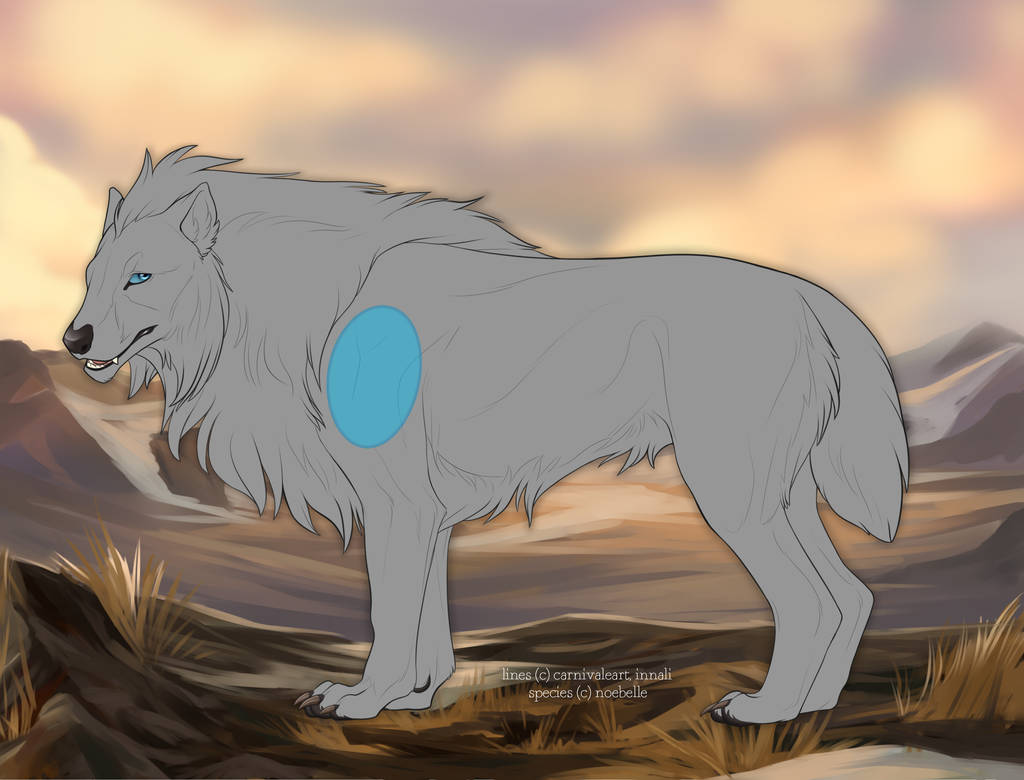 Scars must be a realistic flesh color, but does not necessarily have to match the Tokota's nose or paw pad color.
Small brands (an icon, symbol, or number seared into the Tokota to determine its ownership) are allowed. Otherwise, scars cannot be clearly "manmade," or deliberate shapes, numbers, or letters.
Scar packs cannot alter the lineart without the use of a Small or Large Item as well.
Sivoganiks Charms
A
Sivoganiks Charm
allows you to add glowing eyes to your Tokota's import.
The glow can be subtle or bright, but should not be so large that it covers more than the area immediately surrounding the eye.
The eye itself may still be visible, or may be completely glowing with no pupil present.
The color of the glow should match the color of the eye; therefore, unless applying a Meelaniks Jinx, the glow cannot be an illegal eye color.
Meelaniks Jinxes
A
Meelaniks Jinx
allows you to use unnatural/illegal eye colors and/or pupil shapes on your Tokota's import, and also allows an uploaded Tokota's eye color to be changed (to a natural or unnatural/illegal color).
Eye color may be changed to any color, including neon, red, and other colors not typically legal for Tokotas.
Eye may be multicolored so long as the colors blend together smoothly rather than being hard-edged stripes of color.
Heterochromia may be present, and can be two unnatural colors with hard edges.
Pupil must be present and visible, but can be a slit, geometric shape, or other unnatural shape.
Pupil may be lighter or darker than the iris.
Aga's Charms
A
Agas Charm
allows for the application of special effect frames to your Tokota's import.
Aga's Charms can only be applied through Import Updates to existing designs. This cannot be applied to a design in Main Thread/Soul Pool/etc. or at the same time as a do-over.
Only frames provided by the group may be used with this item. All frames can be found in this folder.
Frames sit at the top layer of the import, in front of the Tokota, background, and any other decor.
Frames must adhere to the original positioning provided, and may not be altered.
Only one frame may be applied to a single import at a time.
---
Using Retired Lineart
Throughout Tokotas history, a few older import template linearts have been retired when a new version was released. This includes the v1 Dire lines and v1 Long Mane lines. You may still opt to use these linearts if desired, for the cost of a Makeover Token.
If submitting a geno to DC using a retired lineart, submit to the Soul Pool thread and use the Makeover Token to "unlock" the lineart use. If you are changing an uploaded tokota to a retired lineart, submit to Import Updates thread, and use either a Makeover Token or Do-Over Token (depending on if you want to change the tokota's design) to cover the cost of the retired lineart as well as any additional changes covered by the Makeover or Do-Over Tokens if desired.
You are also allowed to edit the lineart using Small & Large Items in the same way as standard linearts.
These linearts are not kept up to date with all physical traits. Adding your own custom physical traits to these linearts will require the use of Items.
Retired Lineart can be found with the rest of the
Official Import Templates
.
---
FAQ
Can a scar around my Tokota's eye cause blindness?
Yes, blindness is always free and optional to add to your Tokota, with or without scarring around the eyes. However, blind Tokotas will need to have blindness listed in their health status, and will affect their success in some areas of the group.
Do the maximum sizes of items change in proportion to toki, dire, and akota builds?
No, the sizing ovals for items remain the same size for every build.
I don't have the PSD or full size PNG of an uploaded Tokota. Can I still add items?
Yes! In the case of uploaded Tokotas, you are not required to have the full size image to go through Import Updates in DC. If you do not have the original file for the Tokota (which is sized at 2543 x 1936), you may use their deviantart import image (which is sized at 1024 x 780).
I'm redesigning an uploaded Tokota. Can I keep its current items?
Yes. If the Items, paints, scars, etc. stay the same or very similar in color, placement, and appearance, you will not be charged additional to keep these items on the design during a Makeover or Do-Over. If they are changed too drastically, you will need to purchase these items again.
I don't know how many items I need to cover my design. What can I do?
If you're not sure how many items would be needed for your edits (or paints, scars, etc.), you may use the "Buy for Me" line in the DC form. If you select "Yes" on that line, we will take any additional items from your bank, or take out the TT for them if none are in your bank, if needed.
If I want to draw my Tokota with a braid in her mane, does it have to be officially applied to her import?
Nope! You have freedom to decorate your Tokota as you wish in your artwork at no cost, so long as your Tokota is still recognizable for HP purposes. Decor items are only for the official import template.
I want to remove items from my Tokota. Is this free?
Yes - for the most part. It is free to remove all items except Meelaniks Jinxes. If you wish to change the Tokota's eye color again, you may simply use another Meelaniks Jinx for this.
Can I add items during a Hierarchy Update?
No, all decor items must be added in DC - either through Soul Pool thread as a geno, or through Import Updates as an uploaded Tokota.

I think I read somewhere that Wilderness Trackers can apply Hand Paints to their Tokotas for free, but I can't find where; is this true, and if so, how would I put that on an import? Thank you for reading!