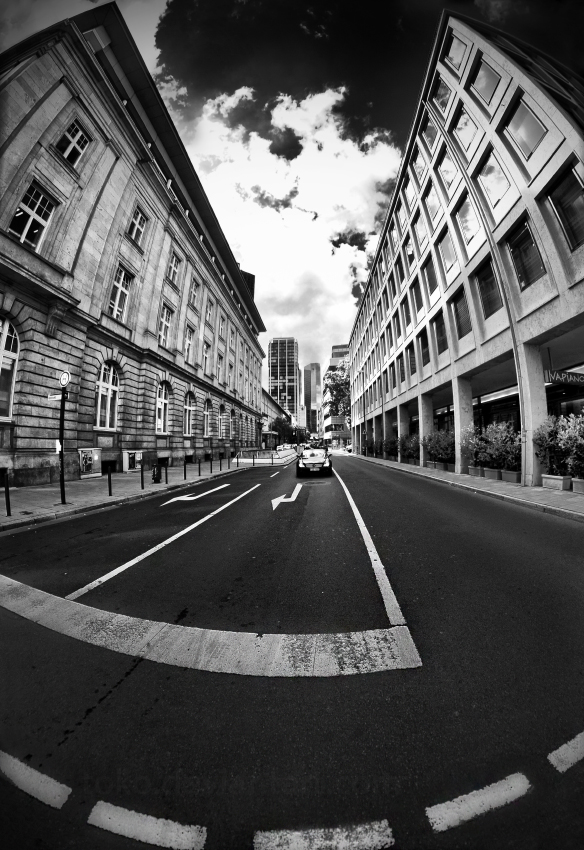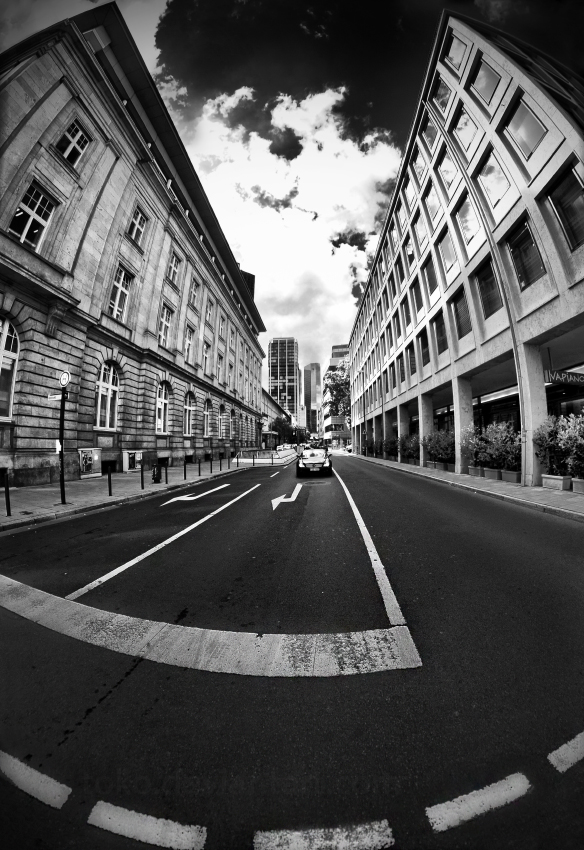 Taken in Frankfurt/Main (Germany) on a tour with the beautiful
~MyLoveisMusic.

More results
on my blog
.
Taken with the walimex 8mm fisheye/Canon EOS 5D
Thanks for your comments, favs and watches - it's really appreciated!

Btw: are you from London or going to be there in September?
Check out my newest journal
!
that is.. dunno how to say that, just BREATHTAKING! I love that you choose black and white for this version and I also prefer the fisheye look! You was just born to take city shots! I love the depth of the photo with all these lines on the street. Just perfect! I also love that everything is so sharp in it, nothing blurry which is a good thing. Seems you can alsmost handle every lens and I knew you create just magic with the fisheye lens. I really can't wait to see more of shots like this! Well done mister!
The Artist thought this was FAIR
31 out of 33 deviants thought this was fair.
Okay, from where should i begin? This is beautiful! *gasping for air* Fish eye is one of my favorite lenses! It is so surreal, The way you've captured it and the mono is just apt! It's a beautiful shot , well constructed, sharp. The clouds,directions, the car, i am trying to look for a flaw, but it is too hard!I just can't stop staring at this photograph.especially the monotone, I think you have done full justice to this photograph. I am lost for words. All i can say is well done! beautiful work!

Even i want Fisheye!

Keep it up!
Love,
Bee.
The Artist thought this was FAIR
3 out of 3 deviants thought this was fair.