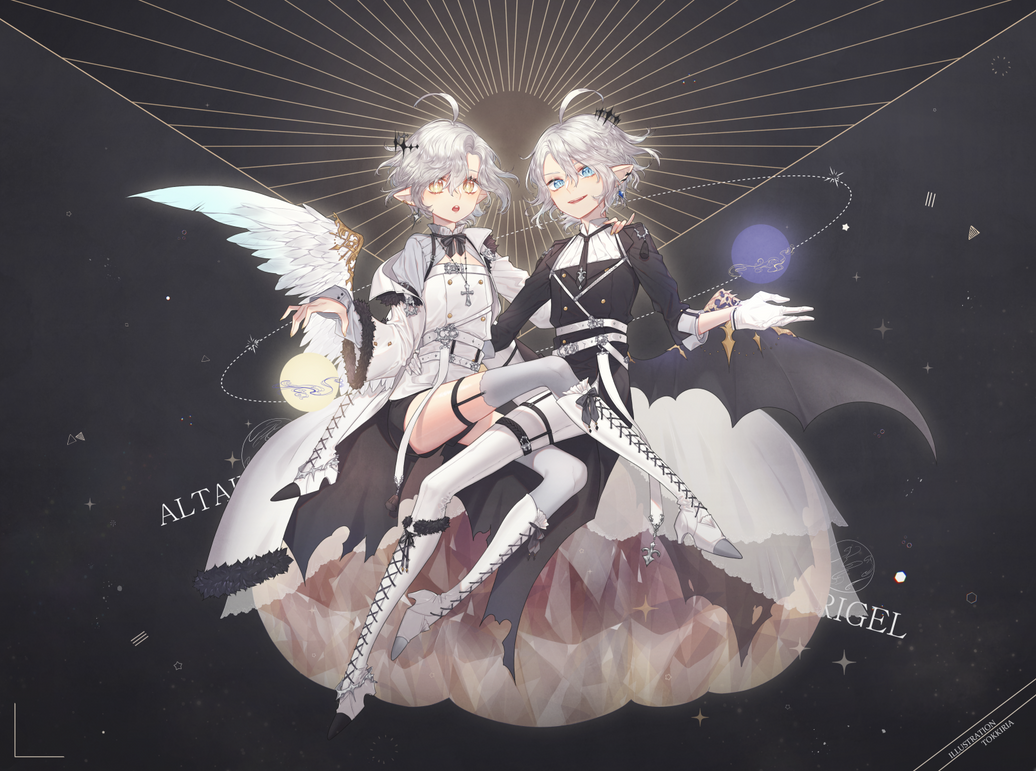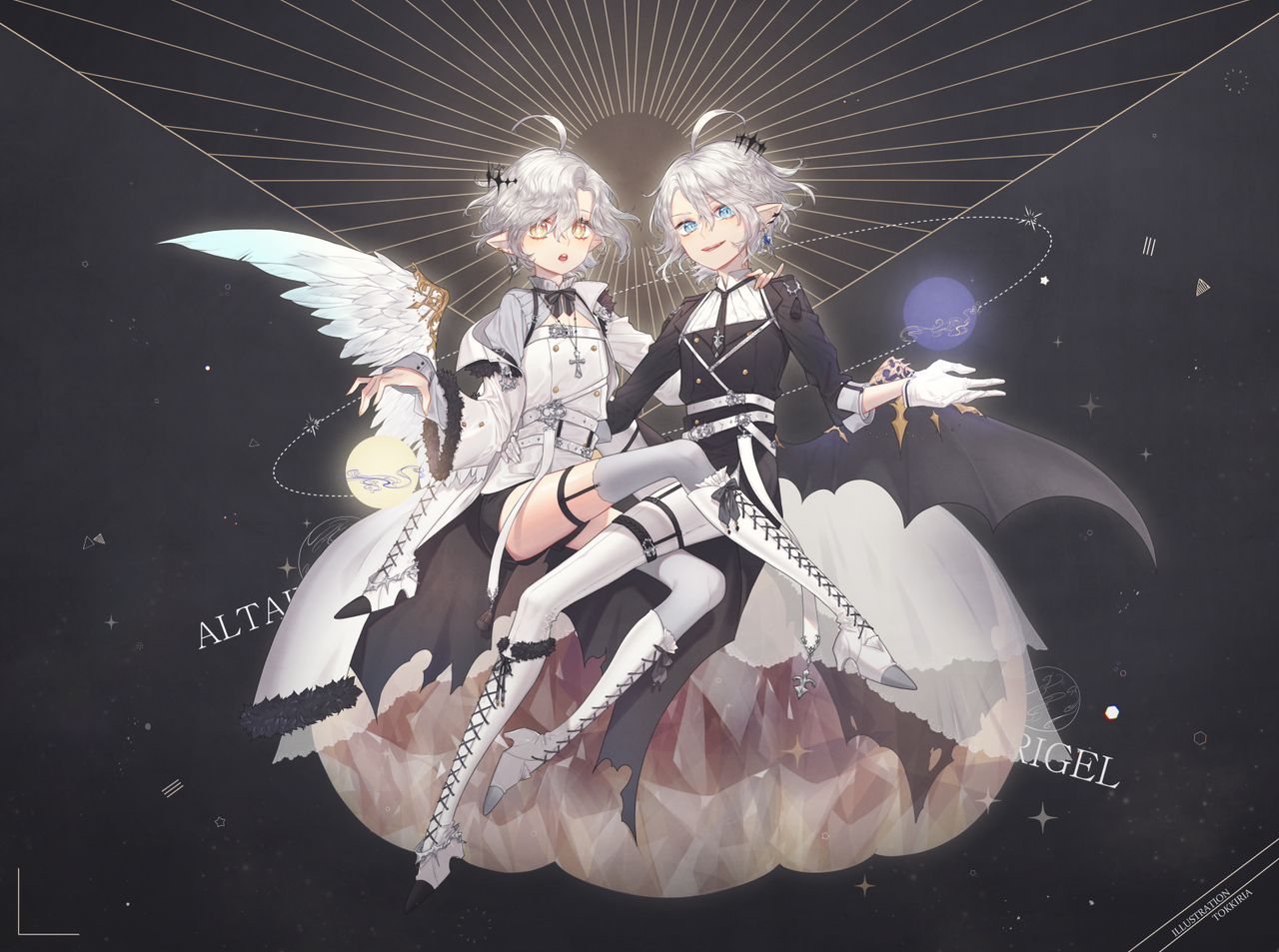 Watch
Thank you so much for the Daily Deviation Lazy-Suchiko !! ♥️♥️

Here's my super belated Halloween piece !!

I treated myself to a full original piece since i haven't been able to draw for myself in a looong time
These are my two new twin sons Altair and Rigel ! Named after the two large stars they are two but one, light and dark etc

I hope everyone had a great Halloween and weekend !
°˖✧◝(*´꒳`*)◜✧˖°
Edit: Speedpaint is now up! Part 1: lineart | Part 2: colour
---
Twitter
YT
TH