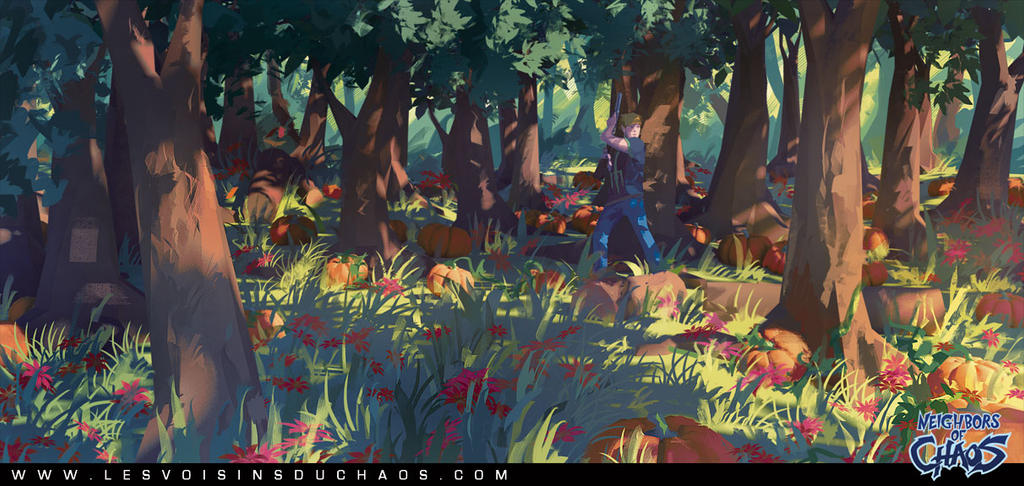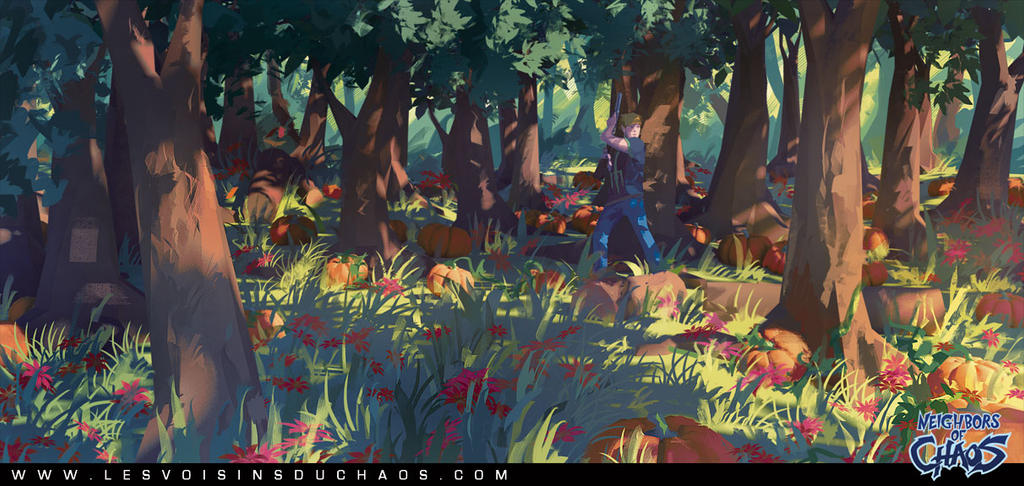 ENG :
Illustration from the last chapter of 2d volume of Neighbours of Chaos, my free webcomic

:
[link]
My colleagues said pumpkins are not supposed to grow under the trees. I wanted to prove them wrong, and so I work towards developing a transgenic pumpkin grows in the shade. For now, it is not very conclusive, the first prototype pumpkin I designed speaks, moves and spits acid stuff but absolutely refuses to stay in the shade. Now this pumpkin frolic happily in the building and neighbors think it's labrador hydrocephalus hairless. (sorry for my translation, i'm french

)
FR :
Illustration pour le dernier chapitre du tome 2 des Voisins du Chaos : www.lesvoisinsduchaos.com
Je me suis fait engueulé par mes collègues d'atelier car les citrouilles ne sont pas censées pousser sous les arbres. Je trouve qu'ils chipotent beaucoup pour des gens qui mangent des lasagnes au cheval en pensant qu'elles sont au bœuf. J'ai voulu leur prouver qu'ils avaient tort, et je me suis donc atteler à concevoir une citrouille transgénique qui pousse à l'ombre. Pour l'instant, ce n'est pas très concluant, le premier prototype de citrouille que j'ai conçu parle, se déplace et crache des trucs acides mais refuse absolument de rester à l'ombre. Désormais cette citrouille gambade joyeusement dans la cours de l'immeuble et les voisins pensent que c'est labrador hydrocéphale sans poil.
Follow me on :
Facebook :
[link]
Twitter :
[link]
Tumblr :
[link]
Pinterest :
[link]
Previous concept art from my webcomic :