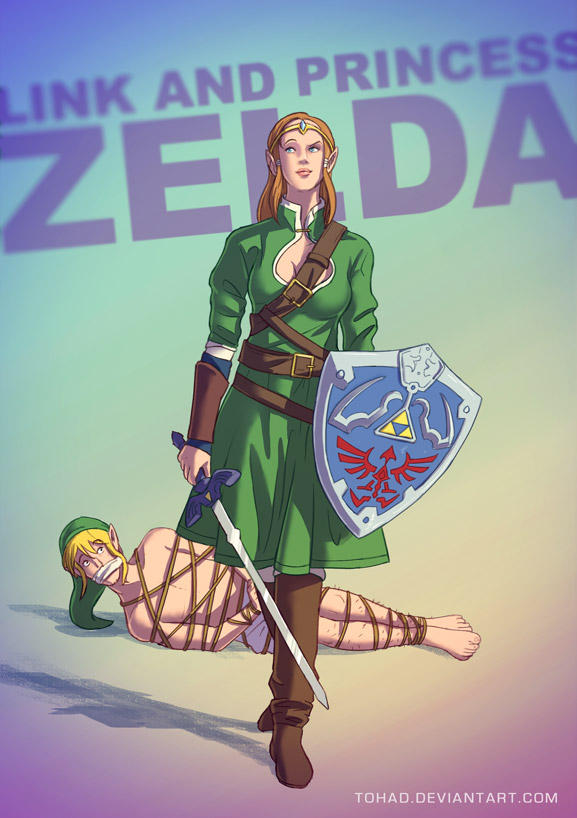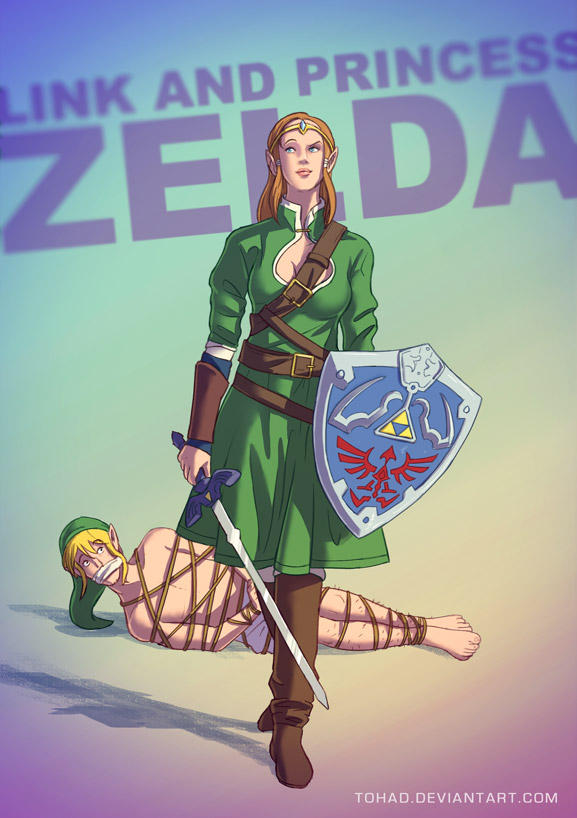 Watch
[YOU CAN
BUY THIS PRINT ON MY REDBUBBLE ACCOUNT
]
FR :
Constamment enfermée dans différents donjons par ses ennemis, non ce n'est pas la chanteuse des Pussy Riot, mais la princesse Zelda !
Jouer la princesse en détresse n'est plus au goût de Zelda, fatiguée de jouer de l'ocarina en attendant un chevalier héroïque pendant que cet abruti de Link taille les hautes herbes et casse de la vaisselle à la recherche de rubis pour s'acheter de meilleures bottes. Il est temps d'inverser les rôles, c'est au tour de Zelda de parcourir Hyrule et d'aller trancher ses ennemis alors que Link se fait tripoter par ce pervers Ganondorf dans ses cachots.
(
Ces derniers temps je mets un peu de temps à répondre aux nombreux messages que je reçois en privé ou par mail, et il est possible que j'en zappe certains involontairement. N'hésitez pas à me relancer si nécessaire )

ENG :
Constantly
locked in
different
dungeons
by her enemies
, no it
is not the
singer
of
Pussy
Riot
,
but the princess
Zelda
!
Play
the
princess in distress
is
not
to the taste of
Zelda,
tired of
playing the
ocarina
pending
a heroic
knight
while
this moron
Link
waist
high grass
and breaks
dishes
in search of
rubies
to buy
better
boots
.
It
is time to reverse
the roles,
it is the turn
of
Zelda
to browse Hyrule
and go
cut
her enemies
while
Link
is fiddling by
this evil
Ganondorf
in
his dungeons
.
FOLLOW ME ON
Facebook -- Tumblr -- Youtube -- Twitter -- Blogspot
Previous fanarts :
Previous Artworks :