Send me a note when you want to commission me!


Type: Monochrome Commission
- 400

or 6 USD

Half-body / knee-up

Monochrome + one accent color of your choice

Single character only

Backgrounds negotiable (simple patterns/designs will not be charged extra)
Example: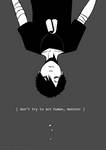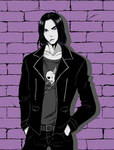 ---
Type: Mini-Chibis - 6 USD per character

Two styles to choose from

Transparent background
---
Type: Regular Chibis - 13 USD per character

Transparent background

Complex details and additional items may be charged extra
Type: Detailed
- 30 USD (starting price)

Max. of 5 characters

Additional characters and details will be charged extra depending on circumstance
Examples: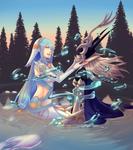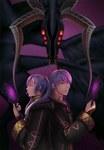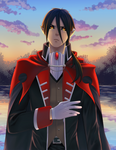 ---
Type: Full Body
- 20 USD each character

Choose between simple (gradient) / patterned / transparen
t background (no charge)
---
Will Do's

Any pairings

Kemonomimi (people with animal ears/tails/features)

Animals

Pokemon/Digimon/monster-type characters
Can't Do's

Furries

Ponies

Porn / Hentai / R18+ material

Character bashing
---
How It Works

Send me a message if you have any questions!



If everything works out with you and you're ready to commission me, please include your Paypal e-mail.



I will send an invoice to you via Paypal. Once you've paid and I've confirmed the payment, I will start the sketch!



I will send the sketch back to you as soon as I can (I will give you a timeframe when to expect it), and we'll go over what needs to be changed or if everything is fine the way it is.



Once I get the "OK" from you, I'll start finishing it. Again, I will be giving you a timeframe when to expect the finished product. I will also let you know if it has to be pushed back or you might even get it earlier!



I will send you the full-res version of the finished product once it's done!

---
Terms of Service

Commission cannot be cancelled after you've given me the OK for the sketch.

I also work with written descriptions! If you do not have an image reference on hand, I have no problem working with written references. However, if you have some sort of image references for clothing, hair, etc., feel free to include it! It'll make the process go much smoother.

Extremely detailed characters (such as armor, etc.) will be charged extra.

You're welcome to ask for updates on how far I am on your picture. A good guideline would be once a week or once every two weeks.

Only minor changes can be made to the final picture if you're not satisfied. Any major changes should take place during the sketch stage. Minor changes include color, small details that I might have missed. Please do not ask me to add in new characters once the picture is finished.


The following template is a good guideline of what to tell me when you're ready to commission me. You don't have to follow it, but I'll leave it here for your convenience.
Type of Commission:References: Background type/details:Specific pose:Character's Information/Personality/etc.:Any additional information you might want me to know:



Hello! Are you still open for commissions? <3 And if so, do you work off of written description for characters without references?