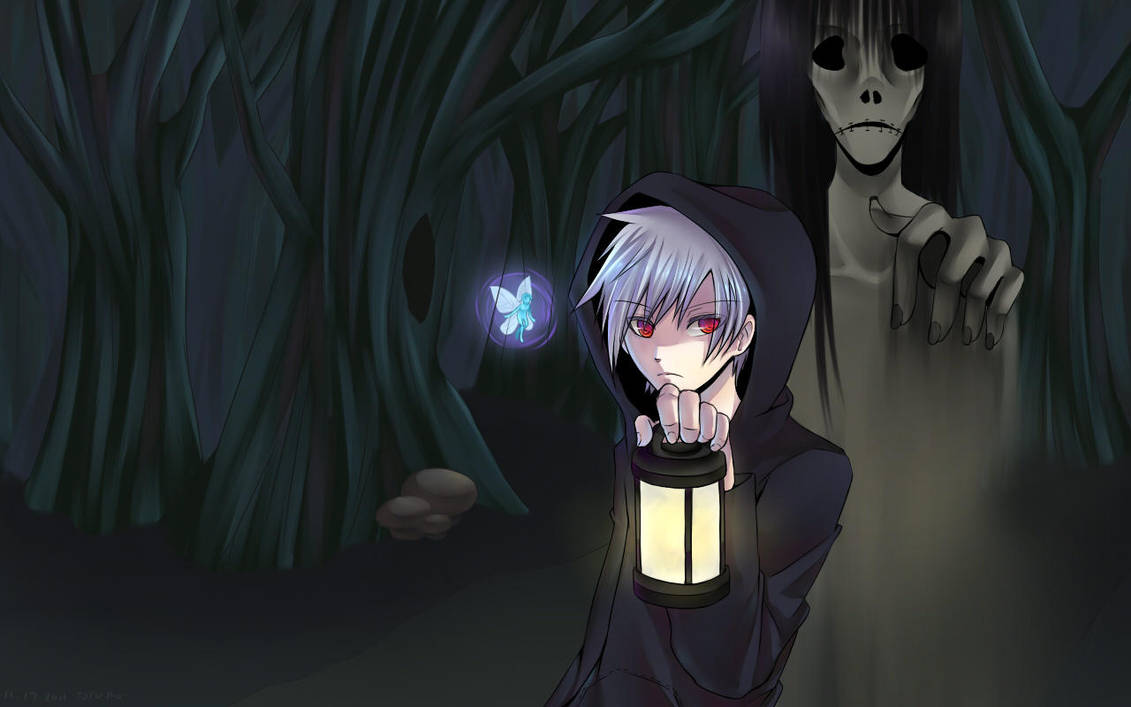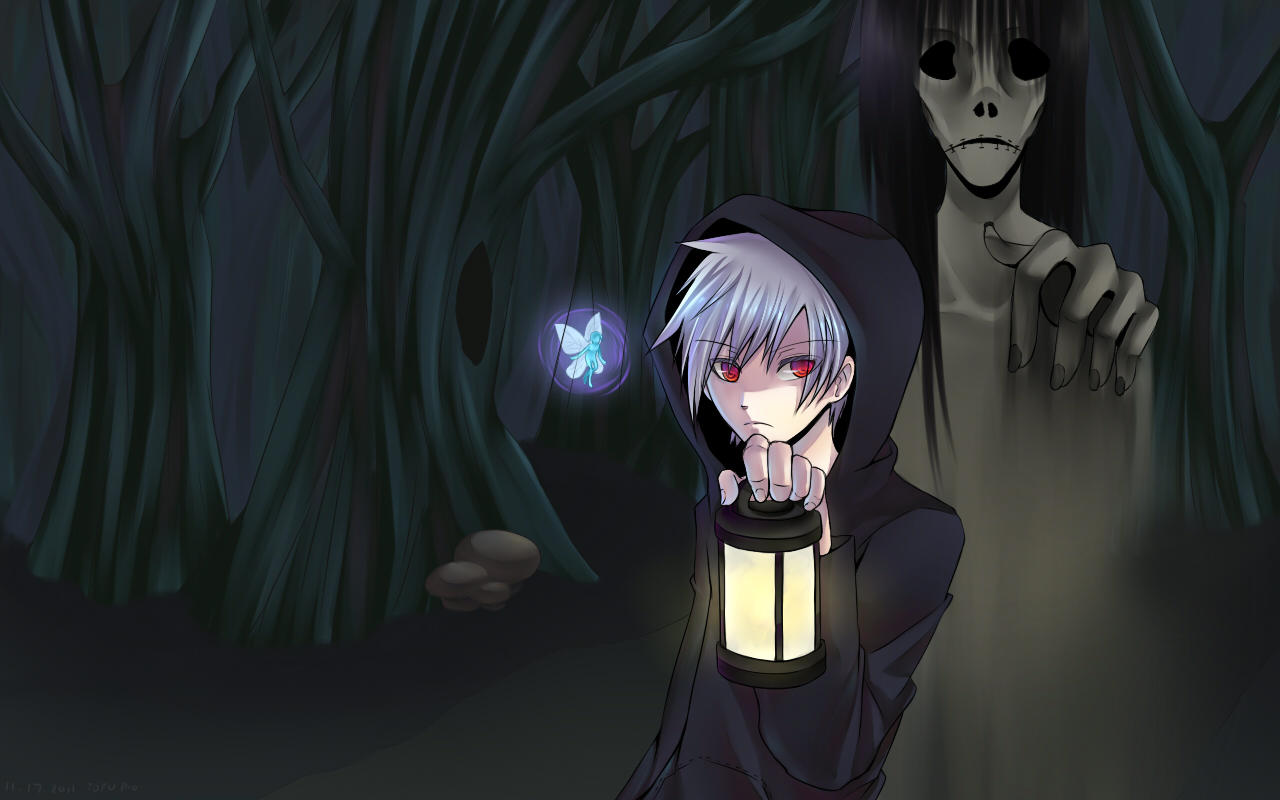 Watch
THIS IS WHAT HAPPENS IN COLLEGE PEOPLE! YOU BECOME CRAZY AND BORED SO YOU END UP READING CREEPY STORIES AND DRAW CREEPY PICTURES AN---

Um...yeah...creepy stories = creepy pictures --> new story and characters in my head. LOL Long story short, this boy can see ghosts and he is
maybe, maybe not
a ghost hunter...I don't know, I haven't thought that far yet...

The boy's name is Infinity and that ghost is his partner/dead cousin who I haven't gotten a name for yet...I don't know who that fairy is...LOL
Infinity & dead ghost © me
Artwork © me
Expect some crazy Yu-Gi-Oh! fanart soon. I'm on fire! >8D
If anyone wants to download this for your wallpaper, go ahead. I personally drew this for my own use...but you can resize it to your screen resolution. Although, I don't recommend you do it if your resolution is bigger than 1280 x 800.