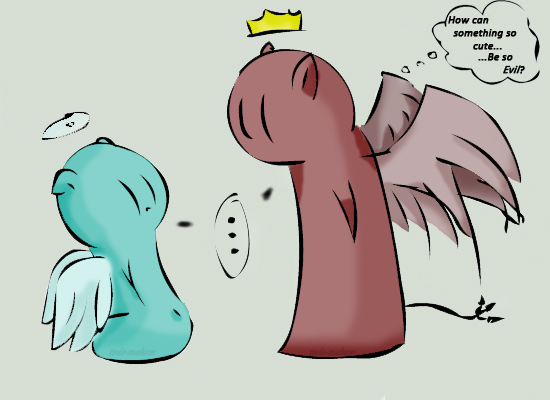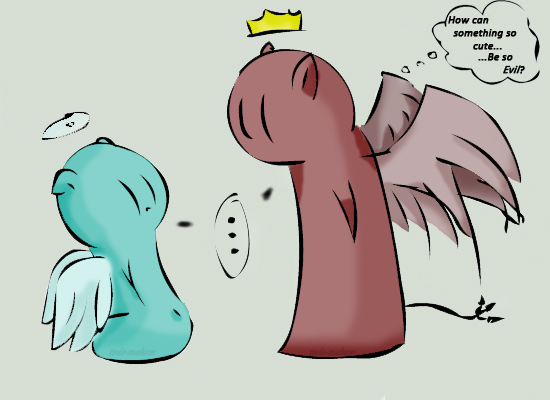 Watch
e.e; point of this: I don't have one. I just felt like it. IDKWHY.
Dedicated to *
Omnisetsu
Because... he's awesome. |D
Winston looks pretty cute... I think so at least. CCC: I love his wings. My favorite part of this. XD I'm so happy with it. Even though I see its faults. Happy Happy. <3
Sam's thought reads: "How can something so cute, be so evil? =\"
Characters are:
Sam - (red) ~ More innocent of the pair. Actually has a conscience. Lucky duck.
Winston - (blue) ~ Simply put, he is the devil behind an angels mask. Main aspiration: to be a grim reaper. What more is there to say? ---
Character Sheet
---
Previous Artwork:
Sleeping Sovereignty
True Colours
Sharing the Happy
Characters/Artwork © =
todo-mahem