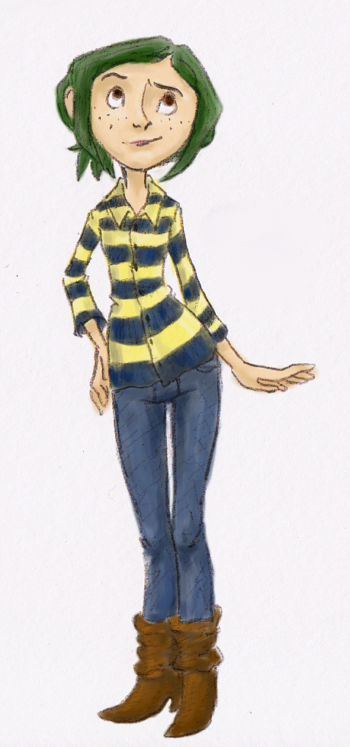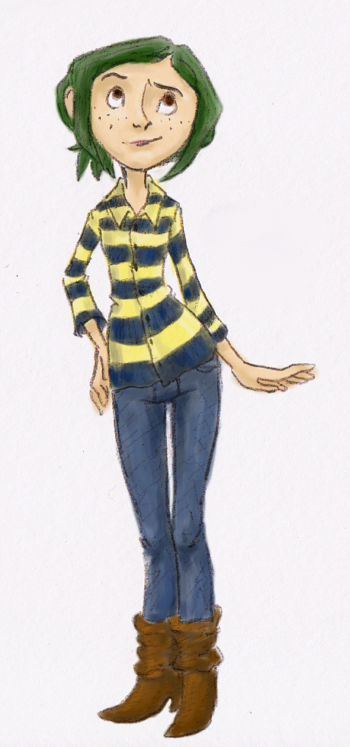 Coraline Jones, age eighteen.
~o~
Character design art for my upcoming
Coraline sequel story.
Aging a character up for a sequel story is almost as hard, in its own way, as coming up with a completely new character design. The finished work has to be instantly recognizable as the same character, but look believably older at the same time. I hope I came close to that ideal here.
(Still, nothing holds a candle to the one and only original Coraline.

)
~o~
Keep your buttons peeled for an original Coraline fanfiction, coming out on February 5th, 2010.