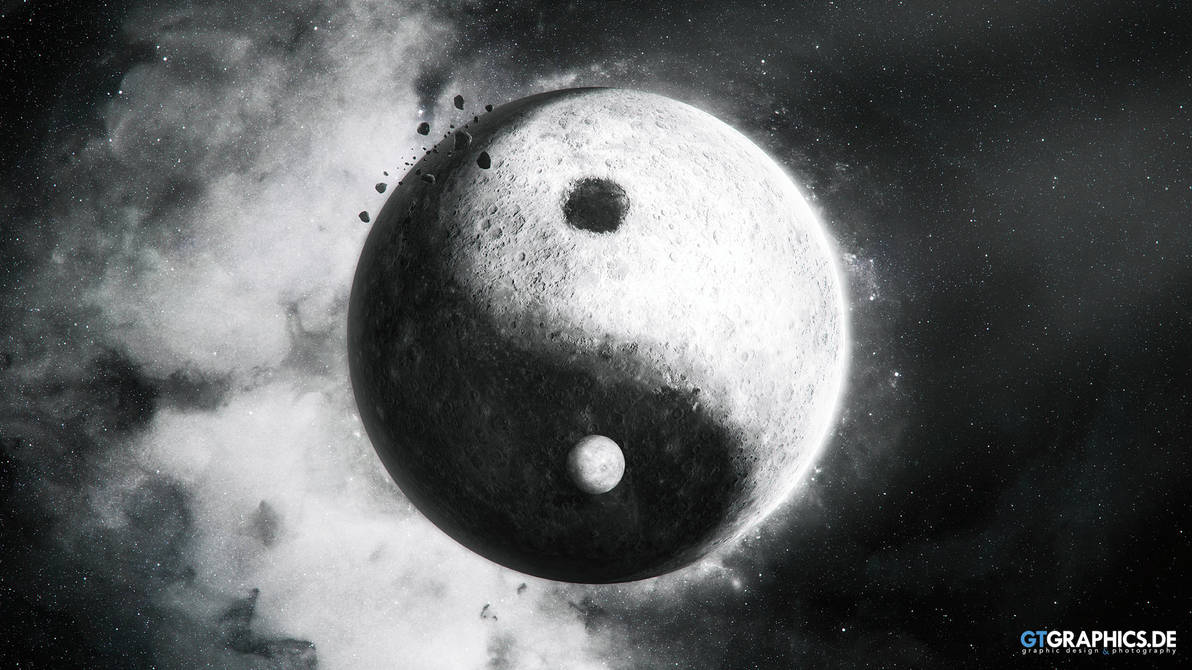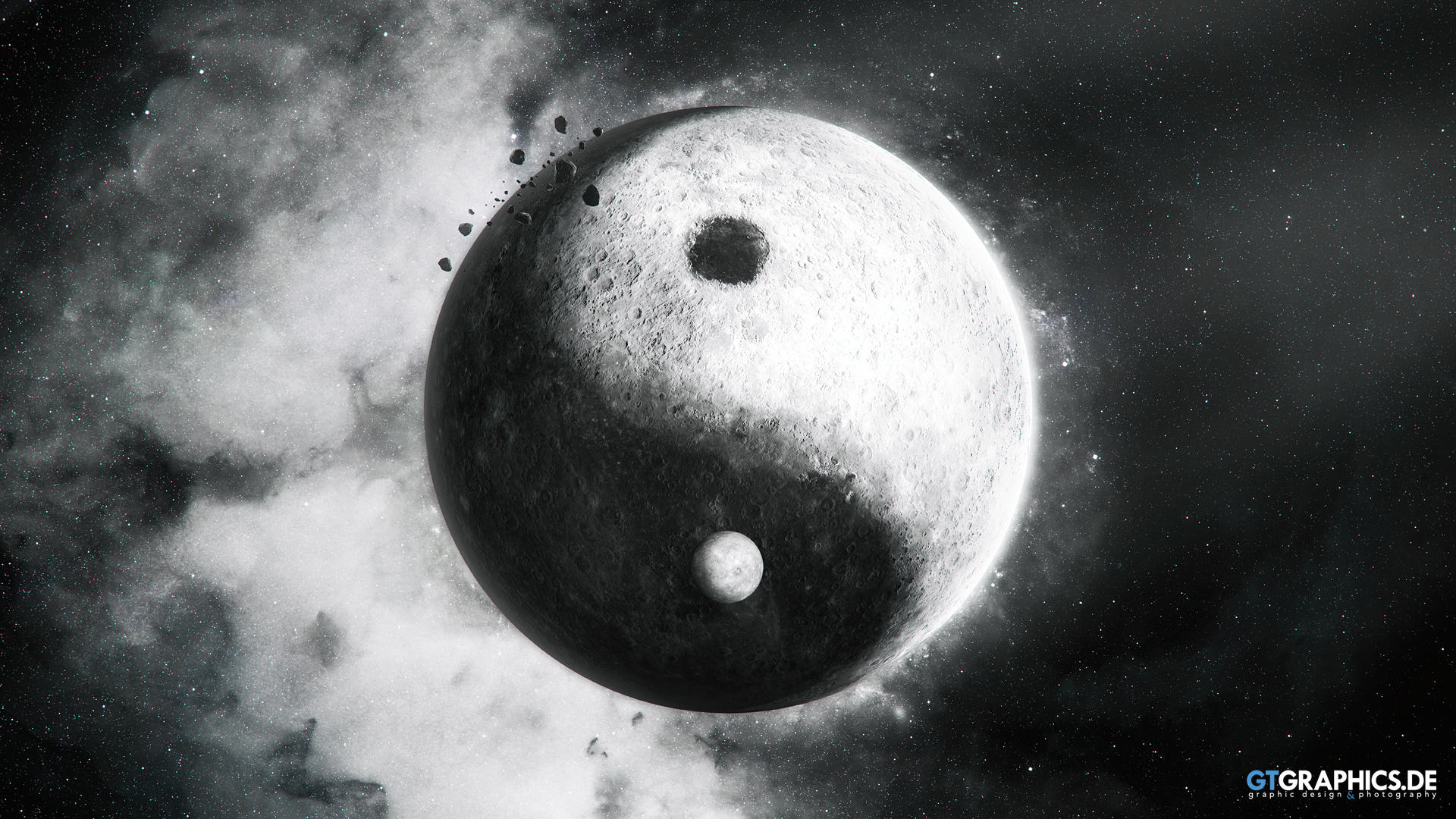 Watch
Print design of a Yin and Yang planet in black and white. I thought some of you might like to have it as desktop background image, So I added several resolutions for download on our homepage.
Wallpaper (widescreen and normal sizes) available here: gtgraphics.de/wallpapers/yin-a…

______________________________
I am available for commissions. Feel free to contact me:
t.roetsch@gtgraphics.deHOMEPAGE

www.gtgraphics.de
Social Networks

facebook

google+

Twitter

500px
Print & Merchandise Shops

deviantART

fineartprint

Posterlounge

society6
This is a wonderful image, I really like the concept of adding the yin and yang to a planet. The way you added the little white dot of yin into the yang in a way of a dwarf planet was very creative and original. Although the usage of this symbol is extremely common in design, your space art adaptation gives it a whole new different perspective hardly seen before. Little details such as the asteroids or the white nebula covering the "dark" side are very subtle yet effective. Choosing a black and white palette was a good choice because otherwise the impact could have been less powerful. As a piece of photomanipulation, it is perfect, as a wallpaper, I would have personally made the planet smaller so it can be better appreciated through the desktop. Other than that, excellent job, this is truly beautiful.
The Artist thought this was FAIR
1 out of 1 deviants thought this was fair.
Amazing artwork. I like the reflectiong of the dark side of the moon meaning there is even a bit of darkness in the most pure heart. Its amazing how you keep the texture of the surface of the moon really realistic.

This is one of the best realistic space art i have ever seen. Is seems so real.

The background is also a really outstanding color. Its not blue or purple like we are used to see. It makes it more original.

I want to apologize for not critiquing before i dint knew about this critique till today.

Well thats it for my critique. Its such a great work keep it up and keep improving yor skills.
The Artist thought this was FAIR
1 out of 1 deviants thought this was fair.