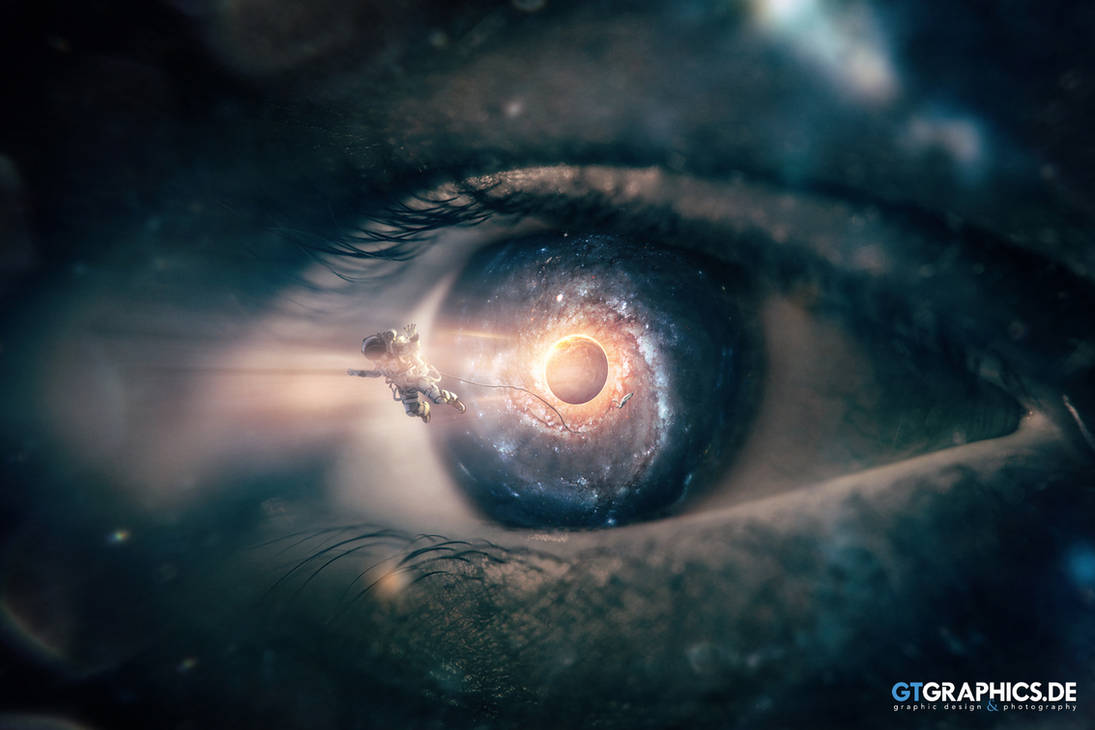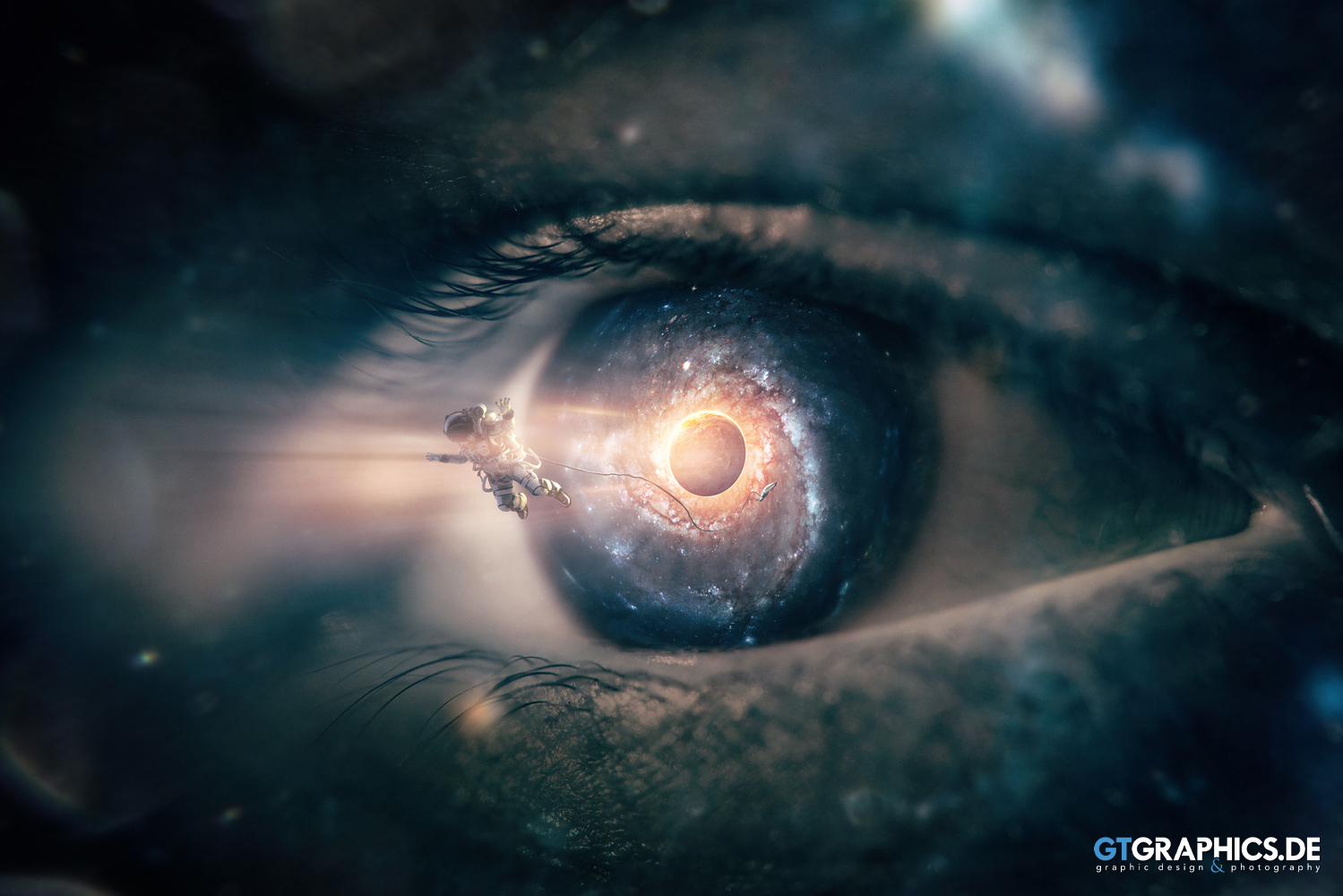 Watch
Some eyes have seen more than others.

Astronaut: Sergey Nivens/Shutterstock
______________________________


HOMEPAGE

www.gtgraphics.de
Social Networks

facebook

google+

Twitter

500px
Print & Merchandise Shops

deviantART

fineartprint

Posterlounge

Displate
Wow. je länger ich das Bild betrachte, desto mehr gefällt es mir. Der Titel passt wie die Faust aufs Auge.
Die Idee mit der Galaxie und dem Astronauten lässt einen unweigerlich assoziieren und setz das Kopfkino in Gang.
Das Weltall gilt wohl als letzte Barriere in unserem Weltbild, die uns unweigerlich unsere Grenzen aufzeigt. Gleichzeitig kann man diese Bildkomposition für so viele Dinge und Situationen hernehmen, in denen eine einzige Person etwas erkennt und mit dieser Erkenntnis unser Weltbild verändern kann.
Technisch finde ich es perfekt umgesetzt und wie gesagt, zieht es einen beim Betrachten unweigerlich in seinen Bann.
Ich denke, damit ist dir ein kleines Meisterwerk gelungen.
Sicher wird es den ein oder anderen geben, der mir hier widerspricht, doch mich hast du mit diesem Bild sofort abgeholt.
The Artist thought this was FAIR
7 out of 7 deviants thought this was fair.
This does deserve more than simply "great job."

The visuals do the title justice without a doubt, and the use of a spiral nebula with a back-lit planet as the make-up of an eye is a brilliant choice. This so well illustrates what we see in our 'mind's eye' when we think about space exploration, what our future may hold for us, and the great adventure that lies ahead. The tether feels like a reminder, though, that we need to be aware of our limitations, and take it easy.

While we do not know what we may find out there, our curiosity is a wonderful driving force, and the one thing, if nothing else, that we all have in common. You combined a dream with a visionary, and, hopefully, bright look into a future that awaits.
The Artist thought this was FAIR
6 out of 6 deviants thought this was fair.