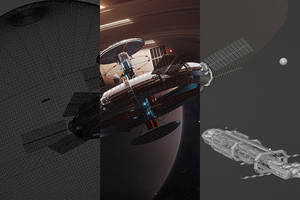 Behind the Scenes, Tips, Resources
Some exclusive behind the scenes shots, showing steps of my working process. Also stock images, and other things.
---

Description
The Path
is my entry for the latest wallpaper collection of desktopography.net. Go check it out
here
. I finished the picture some months ago and I was really eager to show it to you.
No wallpaper-pack this time as desktopograhy.net is providing all the needed wallpapers for your. My entry and the different sizes can be seen and downloaded
here
.
I hope you like it

______________________________
I am available for commissions. Feel free to contact me:
t.roetsch@gtgraphics.deHOMEPAGE

www.gtgraphics.de
Social Networks

facebook

google+

Twitter

500px
Print & Merchandise Shops

deviantART

fineartprint

Posterlounge

society6
Image size
1680x1050px 751.62 KB
Date Taken
Feb 9, 2010, 2:17:09 PM





Overall





Vision





Originality





Technique





Impact
The feeling that comes from this can be described in MANY words!
Colour is very rich, much detail has been put into it, i can see you took much time to perfect this, and i love the result.
If you could maybe highlight the guy with the torch, i think it would that extra little bit of detail and feel to the drawing. You can almost feel whats happening in front of you, as if something is going to happen. It's keeping you waiting for that moment...
Overall, this would definitely be a favorite of mine, i would hang this in a place where i can see it every day. I have to say a job well done!