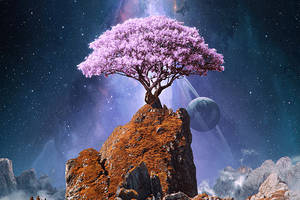 Unconditional Support
Support my work by contributing to my tip jar. This tier won't include any specific perks, but you will receive my appreciation.
---

Description
The Outburst
The inspiration for this pic cames from my old "From Inside". But I changed to concept. I'm very satisfied with the explosion, that take a lot of patience and time

It's no impact, but if it's one in your point of view, it's ok too

First time for a while that I made a title on the pic. It's so hard to make a good looking typo.

Critics, comments,

and

welcome like everytime

Technical Informations
- didn't count the hours... a lot
- original size 6000x3400 300dpi
- 1,1gb psd, about 200+ layers
- Adobe Photoshop CS & 3dsMax9
- a lot of coffee
- music: Pirates of the Caribbean - At Worlds End OST

edit: changed sun and added a third planet
edit²: added more outburst's, changed background and improved the asteroids
Now I'm loving it

xD

Image size
1200x680px 620.78 KB