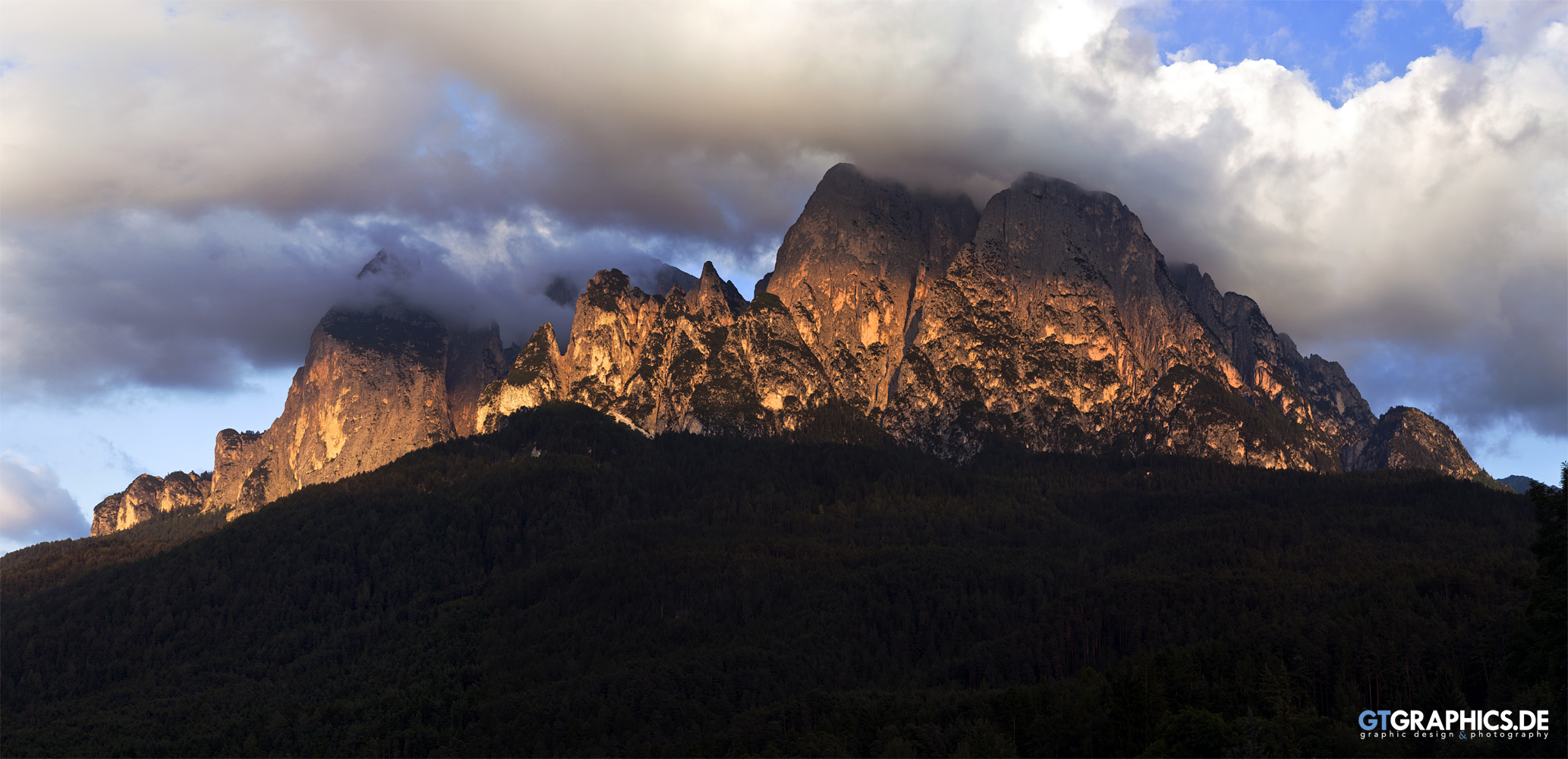 Watch
Schlern at sunset. From my trip to the alps this summer. Some more photo to come

______________________________
I am available for commissions. Feel free to contact me:
t.roetsch@gtgraphics.deHOMEPAGE

www.gtgraphics.de
Social Networks

facebook

google+

Twitter

500px
Print & Merchandise Shops

deviantART

fineartprint

Posterlounge

society6

Reply

Reply

Reply

holy molly, that's amazing view and equally amazing photo!

Reply

Reply

Somewhere up there Prince Colwyn, whilst searching the mythical weapon known as the Glaive, happens upon Frodo Baggins and Samwise Gamgee carrying a certain Ring.
Reply

Reminds me of annual family trips to visit relatives in the country which my immediate family did when I was a kid, I was always so fascinated whenever I saw hills high enough to have clouds noticeably passing in front of them while we were driving along those long rural roads. The hills were smaller than this though, but it was still a sight to see for someone who otherwise spent the rest of the year living in a totally flat suburban sprawl where the highest hills could be scaled in about 10 minutes

Reply