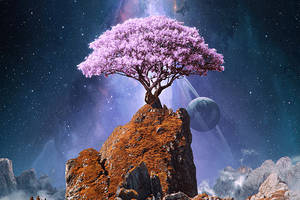 Unconditional Support
Support my work by contributing to my tip jar. This tier won't include any specific perks, but you will receive my appreciation.
---

Description
Portal to a parallel universe. And one brave explorer checking out the other side.
My entry of
theluminarium
s exhibition "ILLUMINATE VI"
Different wallpaper available on my homepage
gtgraphics.de
.
______________________________
I am available for commissions. Feel free to contact me:
t.roetsch@gtgraphics.deHOMEPAGE

www.gtgraphics.de
Social Networks

facebook

google+

Twitter

500px
Print & Merchandise Shops

deviantART

fineartprint

Posterlounge

society6
Image size
1920x1080px 982.97 KB
Shutter Speed
1/160 second
Date Taken
Jun 20, 2014, 9:54:42 AM