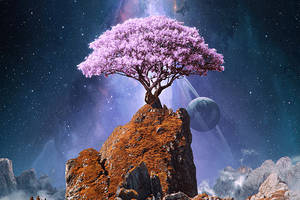 Unconditional Support
Support my work by contributing to my tip jar. This tier won't include any specific perks, but you will receive my appreciation.
---

Description

All wallpapers also are available at GT-Graphics.de!

Omicron Beta
It's some time ago that I made a new deviation. So here it is

. It's a scene without any action and thats why I like it. At the left bottom you can see my first terragen experiences.
I hope you like it.
Technical Informations
- about 100 layers
- 450mb psd
- 6000x4500 300dpi original size
- about 15 hours of work
Wallpaper is available in 3 sizes
1024x768
1280x1024
1600x1200
The ~
wallpaper-club
has my full permission to submit this deviation in its gallery.
edit: changed asteroids