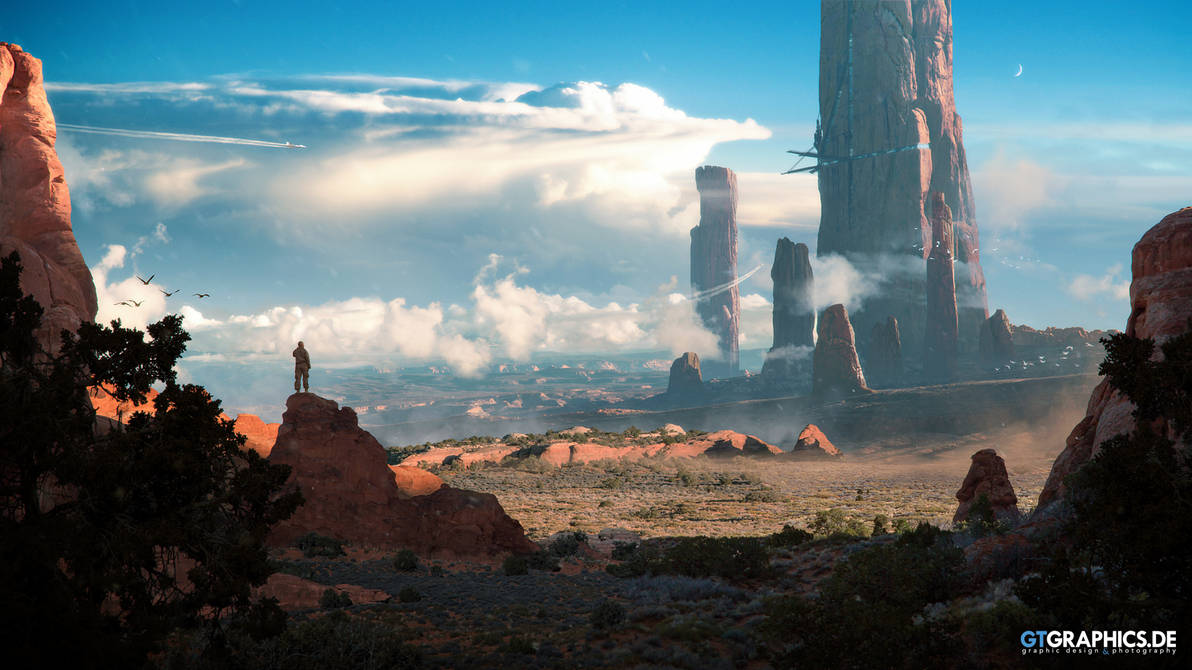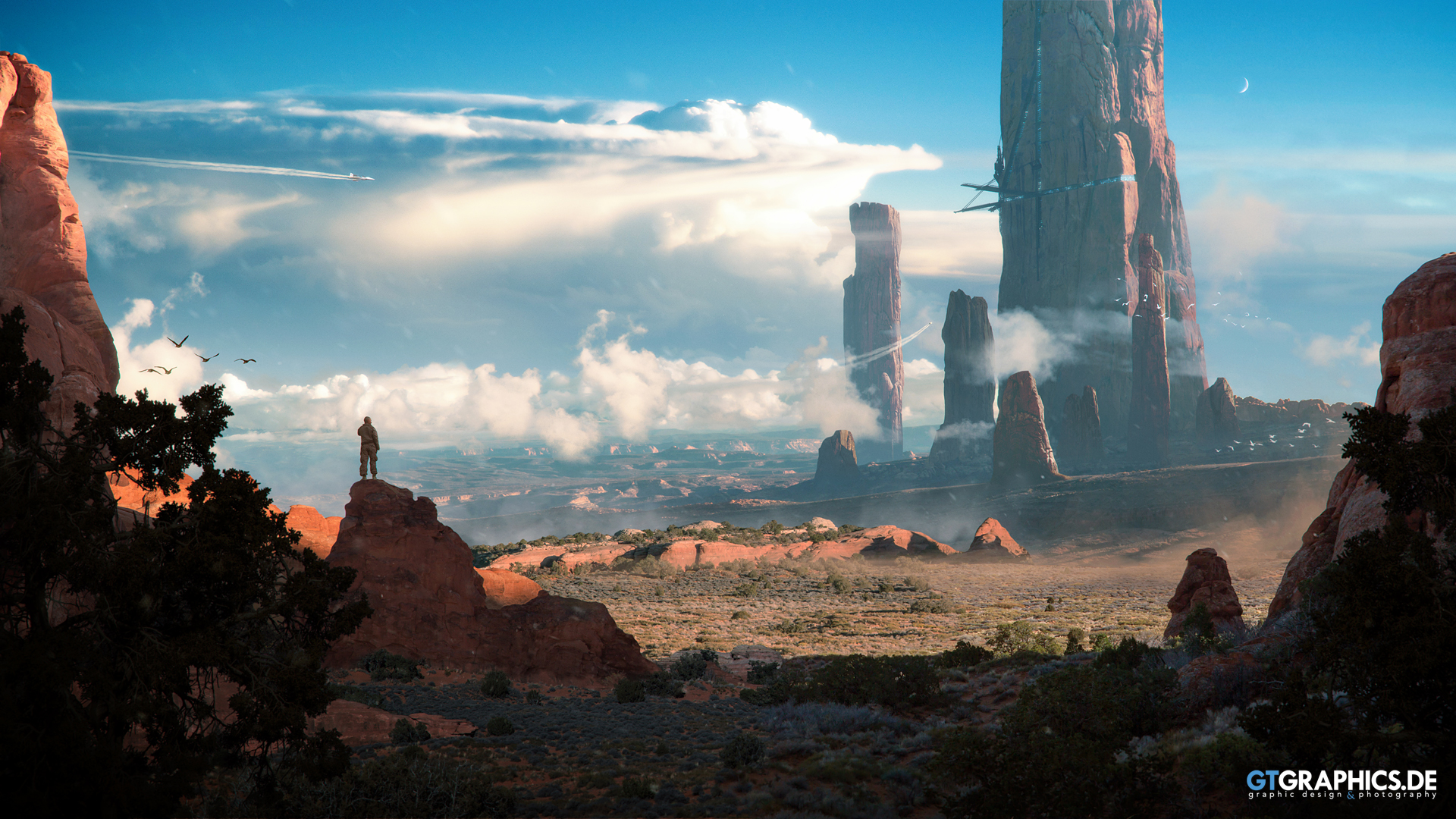 Watch
The Red Canyon ref-photo package of photobash.org has been on my HDD for some time now while I was thinking about what to do with it. I did several pictures with extreme rock formations in the last time just because I like creating such landscapes and because I am still training my skills. Overall I think the wallpaper works quite well.
Wallpaper (widescreen and normal sizes) available here:
gtgraphics.de/wallpapers/infin…
______________________________
I am available for commissions. Feel free to contact me:
t.roetsch@gtgraphics.deHOMEPAGE

www.gtgraphics.de
Social Networks

facebook

google+

Twitter

500px
Print & Merchandise Shops

deviantART

fineartprint

Posterlounge

society6
Infinitus is an incredible vision brought to life through photomanipulation and digital drawing. This piece is high impact and could be excellent environmental concept art for games or films. The depth presented in the image is phenomenal. The science fiction aspects - from the mysterious structure in the rock pillar, to the moon and flying aircraft - leave one wondering what era this takes place in, and where in the universe it might be. The birds and human add life to an otherwise still image, while the aircraft provide a sense of motion and passing time.

Ultimately the viewer can take the place of the lone figure looking into the distance, contemplating the thoughts that the watcher might be having as he gazes far off at the massive pillars. Excellent vision and technique used here create an imaginative scene that transports the viewer and leaves one in wonder.
The Artist thought this was FAIR
7 out of 7 deviants thought this was fair.