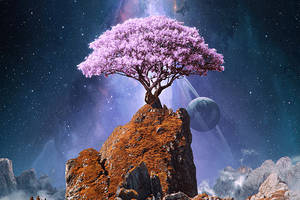 Unconditional Support
Support my work by contributing to my tip jar. This tier won't include any specific perks, but you will receive my appreciation.
---

Description
A lonesome horseman enjoying the view in the last light of the day and who is already seeing the end of his voyage.
Sci-Fi/fantasy wallpaper from own resources and material from photobash.org.
Wallpaper (widescreen and normal sizes) available here: gtgraphics.de/wallpapers/ereny…

______________________________
I am available for commissions. Feel free to contact me:
t.roetsch@gtgraphics.deHOMEPAGE

www.gtgraphics.de
Social Networks

facebook

google+

Twitter

500px
Print & Merchandise Shops

deviantART

fineartprint

Posterlounge

society6
Image size
1920x1080px 1.32 MB