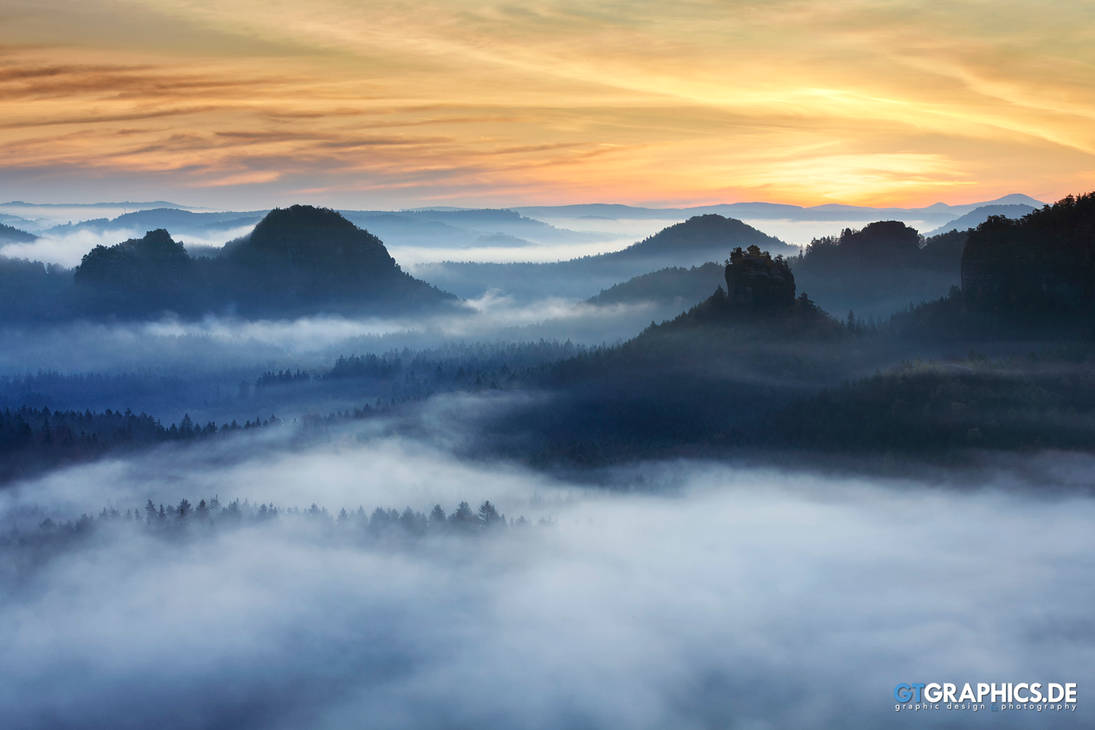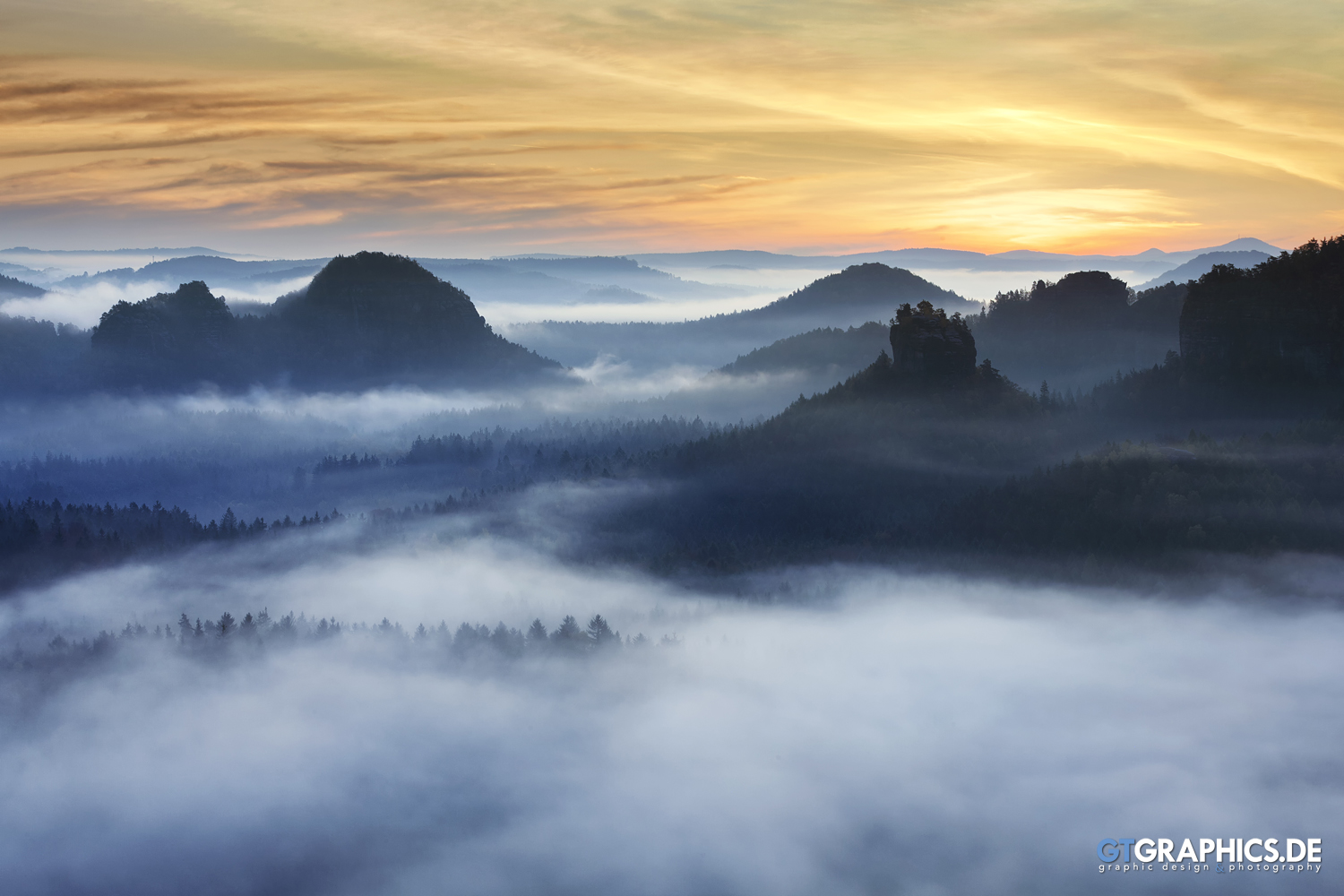 Watch
Last shot from our autumn trip to Saxon Switzerland
______________________________
I am available for commissions. Feel free to contact me:
t.roetsch@gtgraphics.deHOMEPAGE

www.gtgraphics.de
Social Networks

facebook

google+

Twitter

500px
Print & Merchandise Shops

deviantART

fineartprint

Posterlounge

society6
First of all: This looks stunning!
The impact this picture has is absolutely amazing and while a dark forest with mist over it isn't the most original idea for a picture the way it is presented makes up for that all the way. The dark tops of the mountain, the bottom covered in white clouds instantly gives you the imagination of a quiet and beautiful but also cold and kind of distant almost surreal situation.
It was only when I took a second look at the picture that I noticed the beautiful sky and the valleys in the distance. The dark and beautiful scenery at the bottom of the picture draws in your eyes so much that I find it hard to even focus on the sky ore the valleys in the back but if you do, you notice that you missed half of the picture because the orange sky in stark contrast against the dark and cloudy forest is a beautiful picture all by itself.
But enough about the good stuff because this picture isn't quite perfect I feel. The mountainside on the right looks disturbing and being able to see the green of the trees kind of destroys the whole "only being able to see shadows"-deal. Also, like I already mentioned, I got the feeling that it is hard to focus on the whole of the picture and that is annoying me a bit.
Anyways, that's just what came to my head about this work. Thanks for reading and hopefully caring!
The Artist thought this was FAIR
4 out of 5 deviants thought this was fair.