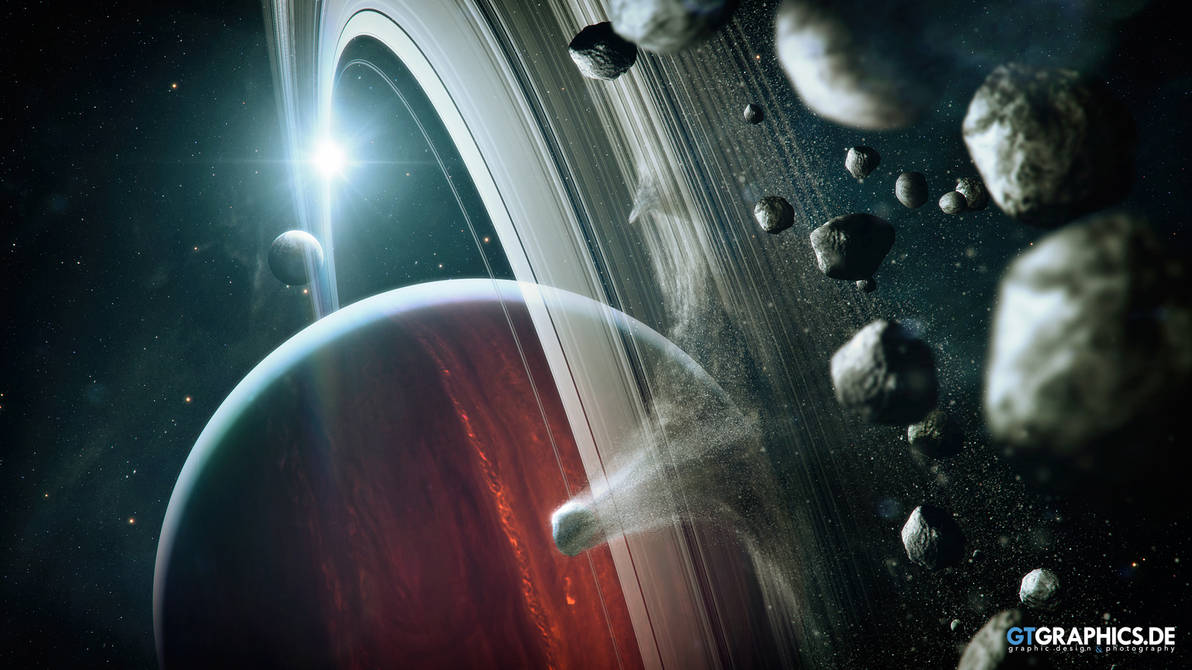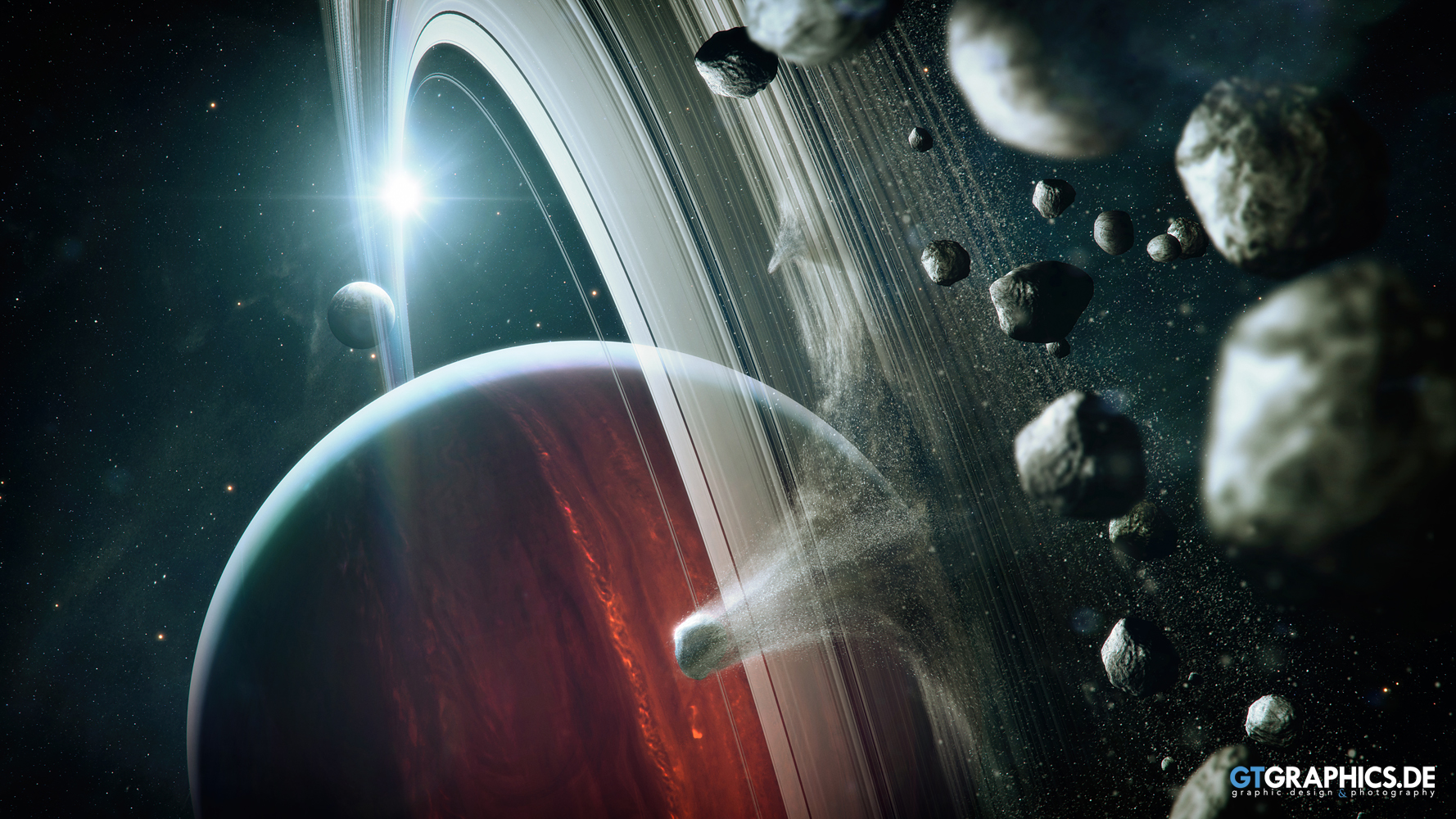 Watch
______________________________


HOMEPAGE

www.gtgraphics.de
Social Networks

facebook

google+

Twitter

500px
Print & Merchandise Shops

deviantART

fineartprint

Posterlounge

Displate
This picture is very realistic. The reflections of the starlight on the planets and the meteorites are perfect and give this picture a good 3-D effect as well as the contrast between the dark and the bright sections. The background is full of details. That encreases the realistic effect. Two things in the picture are eyecatchers, because they are uncommon to our viewing patterns: The planetary rings are vertical and the planet itself is still glowing as if it formed a short time ago. Altogether: This picture is great.
I have only one question and that is a matter of physics. Meteorites which leave their orbit are usually attracted by the gravity of planet. They will directly move in direction of the planet. The both meteorites in the picture leave their orbit in an angle as if there would be something to the left of the planet with such a strong power, that it could incline the trajectory of the meteorites. Or were they kicked out of their orbit by a collision with another object?
The Artist thought this was FAIR
4 out of 5 deviants thought this was fair.