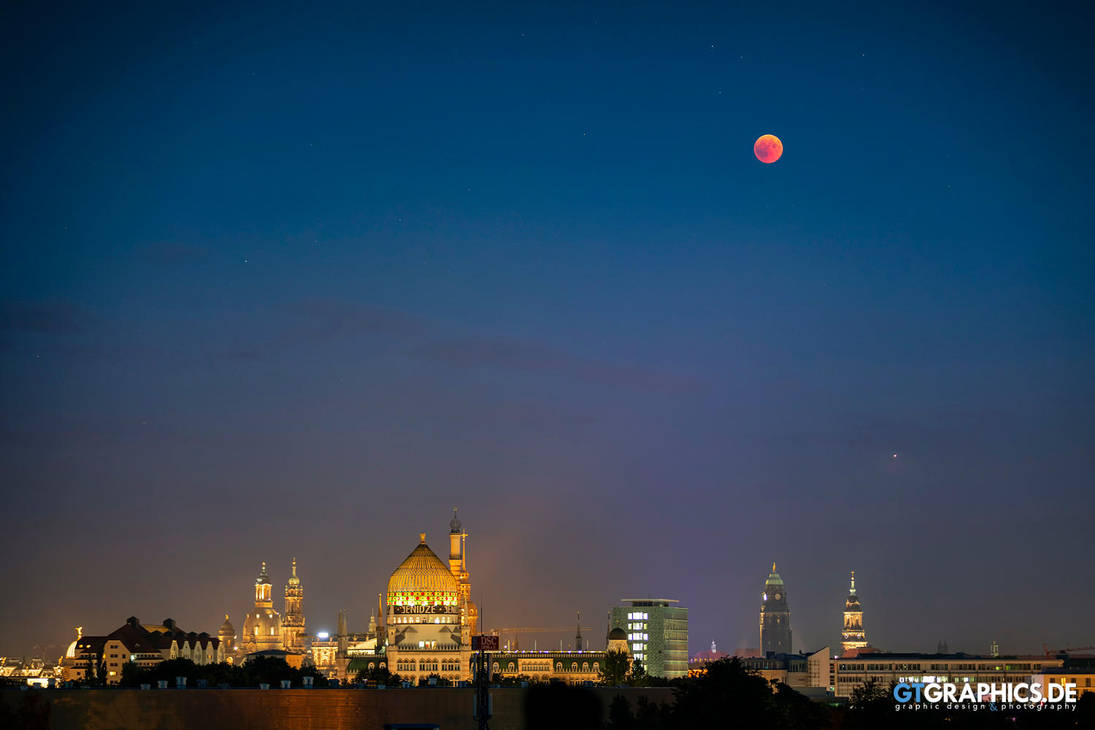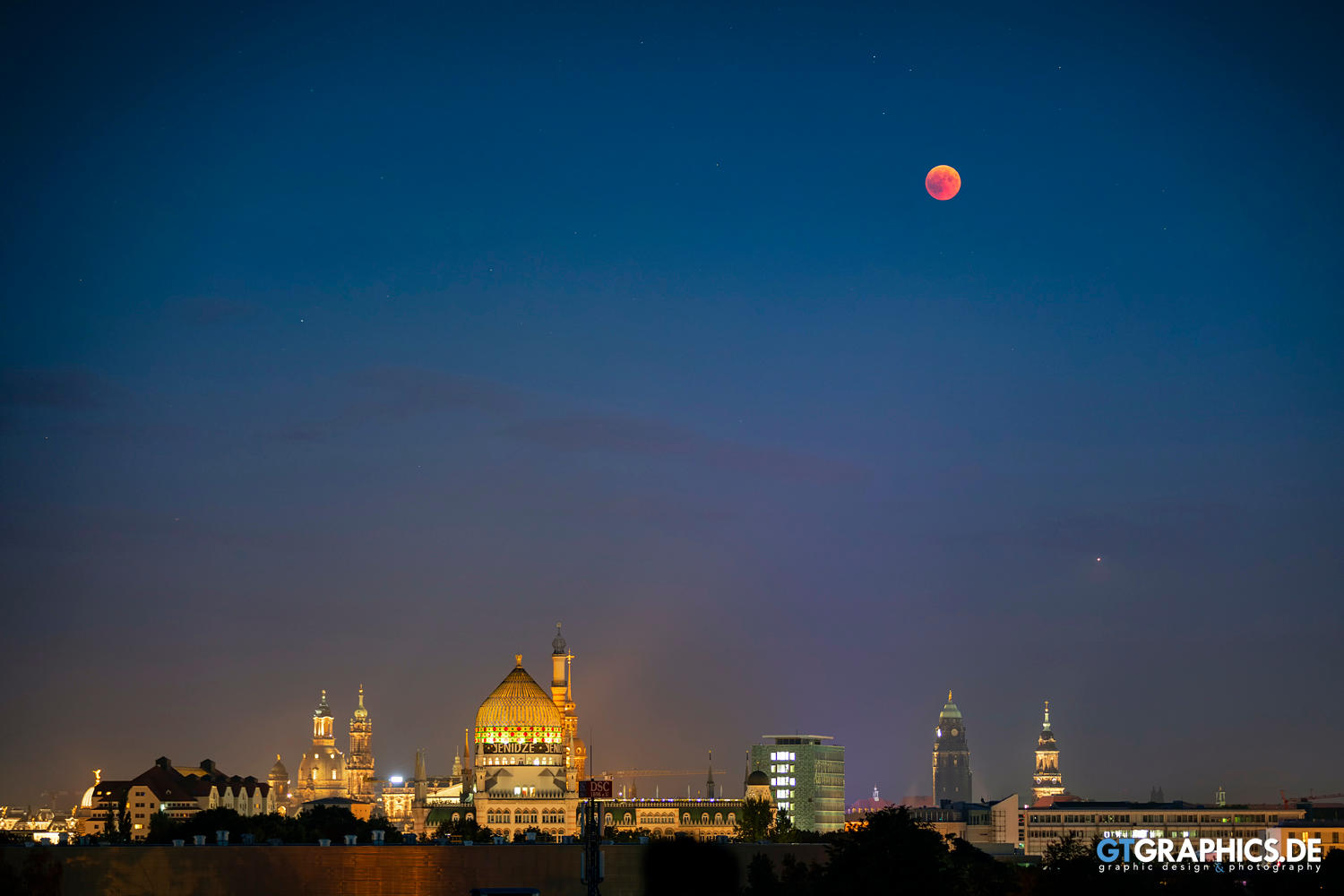 Watch
Of course I had to take some photos

______________________________


HOMEPAGE

www.gtgraphics.de
Social Networks

facebook

google+

Twitter

500px
Print & Merchandise Shops

deviantART

fineartprint

Posterlounge

Displate
Blood moon in the sky:
Curious prophecies breed.
Doomsayers arise.
-Dominic Windram

Such an amazing pictures representing the amazing miracle that occured this 27th of july. The night where the moon turned into a bloddy color and mars was incredibly near to the earth making it able to be seen by human eye. And the best of all over the beautiful city of Dresden.

This amazing picture was taken at the right time when the moon was incredibly bright and contrasting exactly with the sky and the lisght of the city.

Great job at fotography. Keep up the great job.
The Artist thought this was FAIR
2 out of 3 deviants thought this was fair.