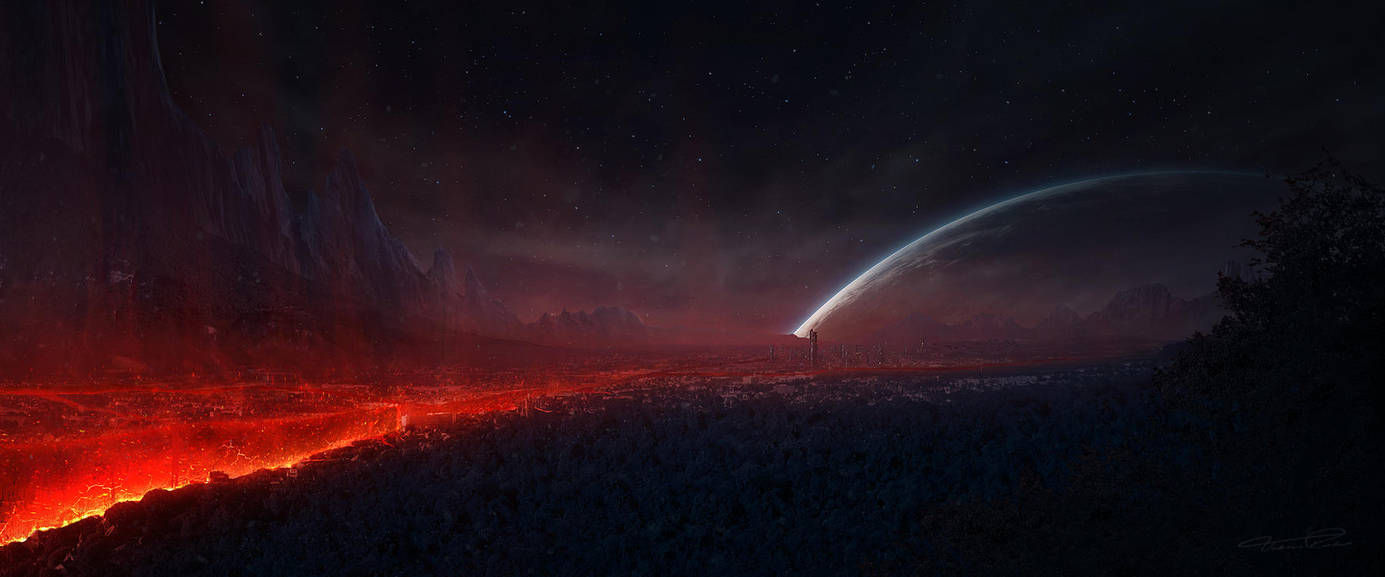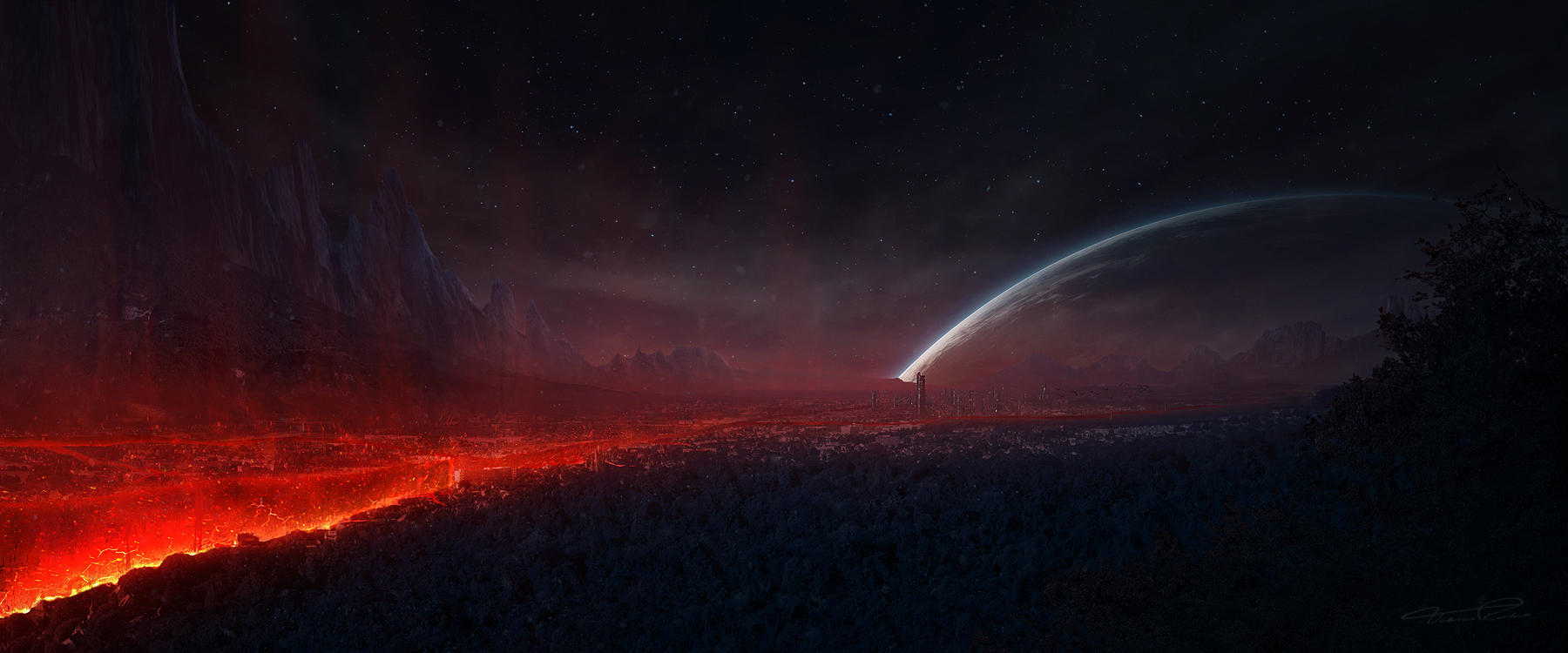 Watch
I wanted to create a dramatic post-earthquake situation. The event is slowly turning the area into a devastated landscape. I decided to go with a night scene again as the contrast would work best then. Some dualscreen wallpaper are free for personal usage. You can download them at
gtgraphics.de
______________________________
I am available for commissions. Feel free to contact me:
t.roetsch@gtgraphics.deHOMEPAGE

www.gtgraphics.de
Social Networks

facebook

google+

Twitter

500px
Print & Merchandise Shops

deviantART

fineartprint

Posterlounge

society6
The light from the crack in the ground that's reflecting upwards looks great, but you lines in that area, which shouldn't really be there. It made that area look unrealistic, or as if there's something blocking the light from going up, if that makes any sense.
The mountains are decent, but the sky behind them to the left looks incorrect with them in front of the sky. The mountains in front of the moon look out-of-place around the edges.
I love how the moon looks, though. That area around it looking fantastic, but again, the mountains have a slight flaw.
The city looks good as well. I like the tower in the background around where the moon stops at behind the mountains.
You did a great job, and you can approve on this, so I hoped this helped out a bit.
The Artist thought this was FAIR
22 out of 26 deviants thought this was fair.