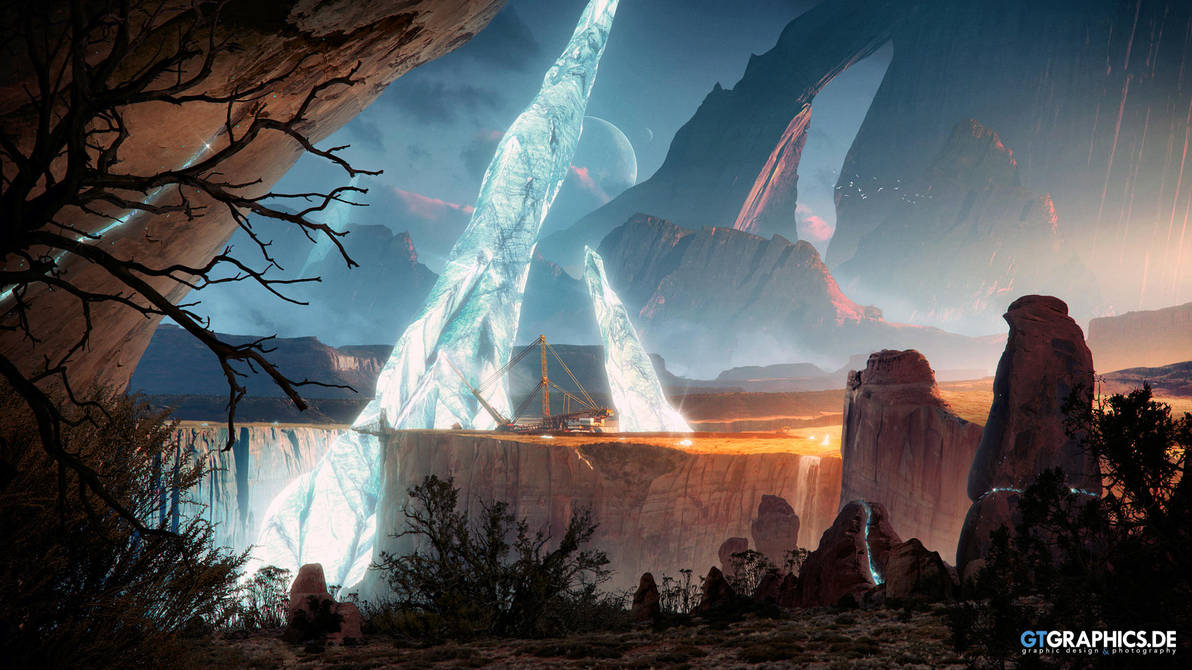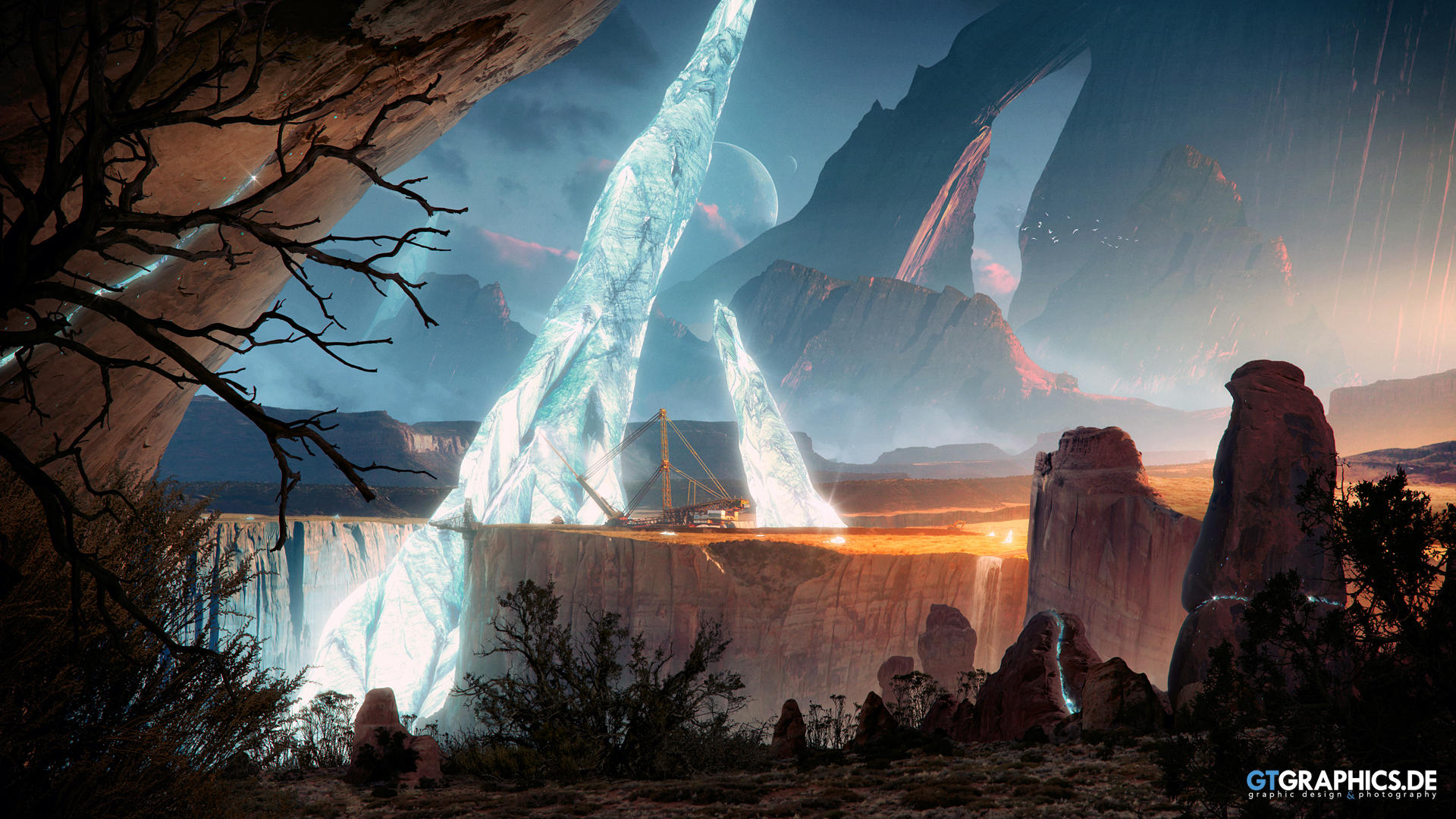 Watch
This image has taken quite a while and I was struggling for long about what concept would work the best. From the versions I tried I liked this setting the most. About the image itself: I leave it up to your imagination what is going on there.
______________________________

I am available for commissions. Feel free to contact me: t.roetsch@gtgraphics.de

HOMEPAGE


www.gtgraphics.de
Social Networks

facebook

google+

Twitter

500px
Print & Merchandise Shops

deviantART

fineartprint

Posterlounge
Theres a white-blue nerve burning
across my night sky

I wish it hurt to watch

because then
I might stop.

-Comets part I by Dorothy Porter

Amazing and really outstanding. The job done here its completely outstanding every little detail from the earth and leave, background. Making us feel we are near to other worlds able to reach without much effort. The thought that we can reach and see planets near us.

Lets get technique. The details with the plants and the earth and the rock must be hard since I gues you have to consider the perspective. And an outstanding detail of the picture will be the glacier. The time it should take to make it look so detailed and to get the right texture to make it real and the detail of the extractor really otstands the picture. The background its also something that always outstands in your pictures the planets at the back, The brids at the background. Everything outstand in your pictre.
The Artist thought this was FAIR
2 out of 2 deviants thought this was fair.