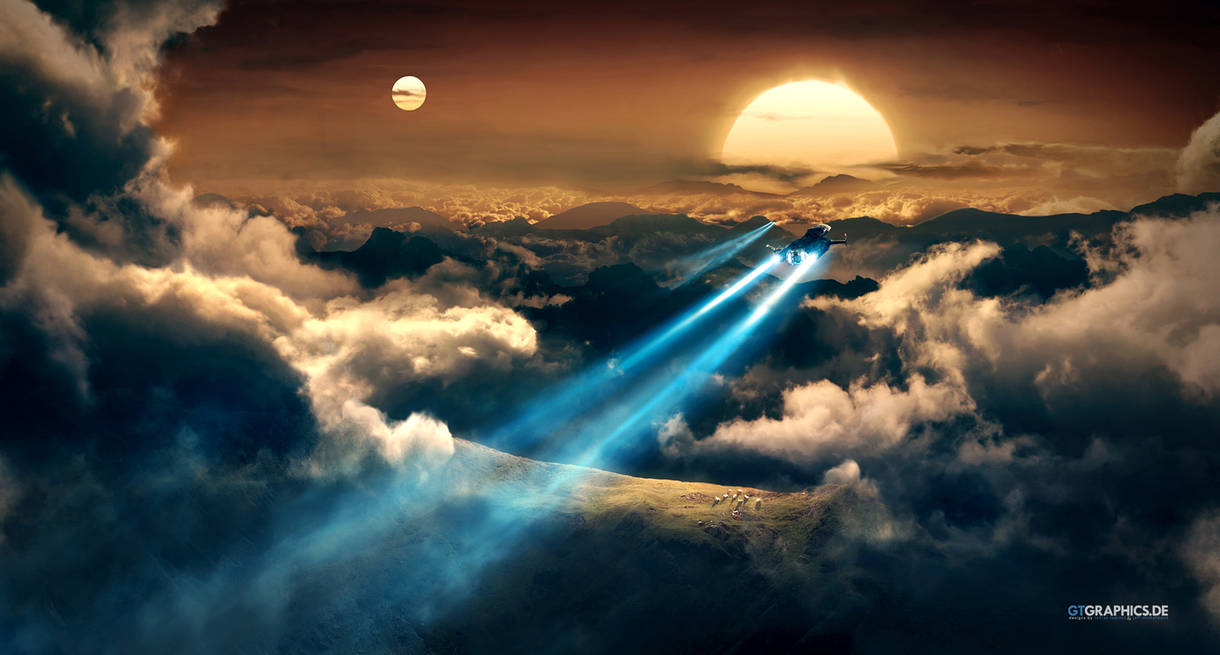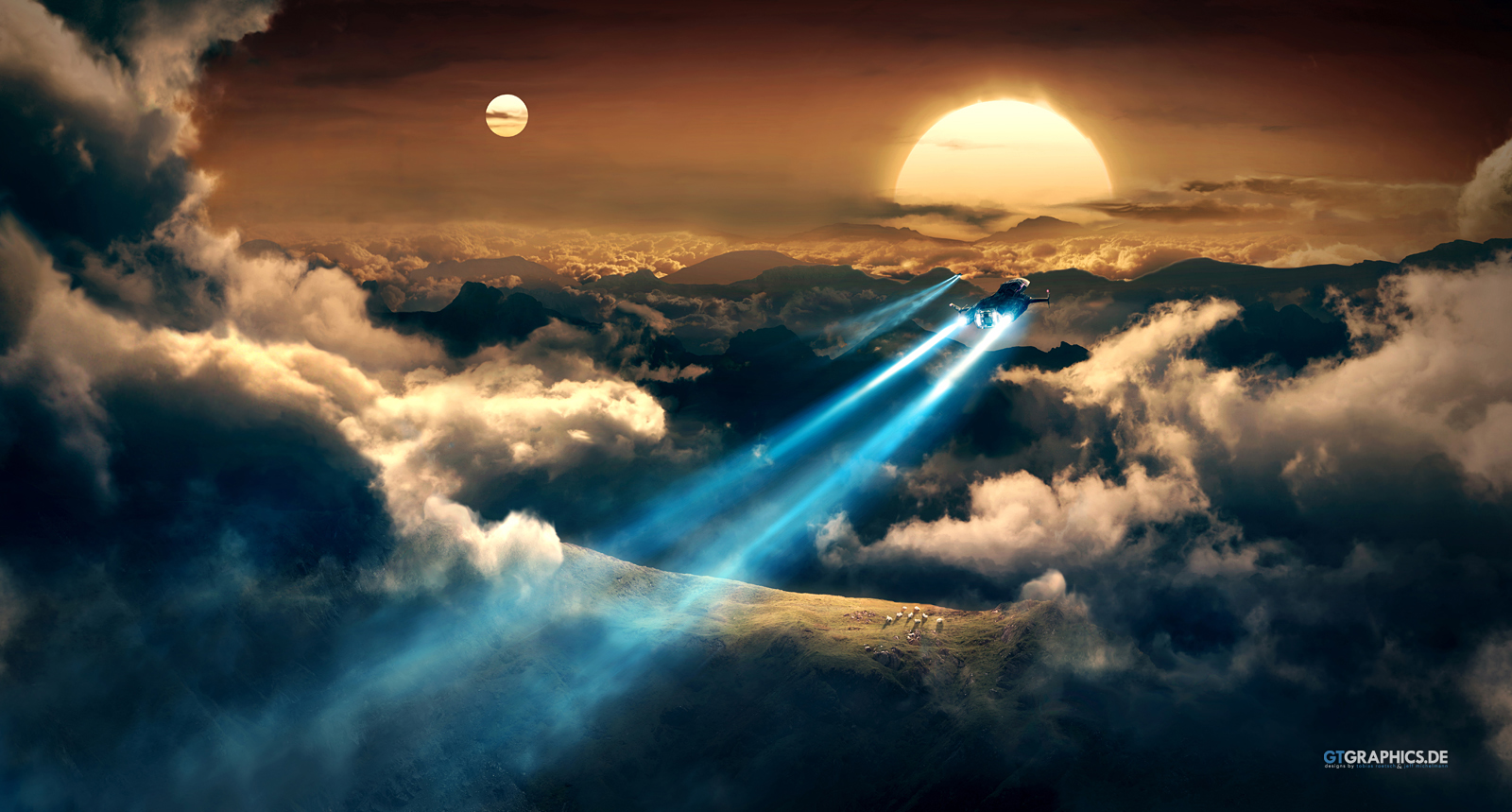 Watch
My first scene with two suns. I have been having this idea in mind for weeks now. A photo some days ago forced me to finally try it. Of course main influence comes from Star Wars where I first saw two suns in a scene. Several wallpaper are available for download and personal usage. Some images from cgtextures.com have been used. Ship from dreamstime.
Wallpaper-Download:
click here
______________________________
I am available for commissions. Feel free to contact me:
t.roetsch@gtgraphics.deHOMEPAGE

www.gtgraphics.de
Social Networks

facebook

google+

Twitter

500px
Print & Merchandise Shops

deviantART

fineartprint

Posterlounge

society6
Wow, just WOW!
This is one of the most amazing artworks i have seen in a very long time!
It looks so great and so real!
I love the details you've put in here.
The clouds are amazing!
I love the light effects you used in here as well.
Wonderfull dark light for a beautiful, dark sunset.
The color of the Contrails of the spaceship is awesome.
And are those sheeps beneath the Space Ship?
I love all the lovely, little details you've put in this amazing Artwork.
It looks simply amazing!
I can say nothing against it, it's perfect in my eyes

(And i hope my english is okay

)
The Artist thought this was FAIR
32 out of 34 deviants thought this was fair.
That is a truly incredible piece of art. It is, in fact, a poster child for science-fiction if ever you needed one.

Not only does it convey the beauty of the universe in relation to nature, it also combines this with technological achievement, a gracefulness that, if combined, literally transcends all the dreams anyone could ever have about what might be.

For a combination of different kinds of digital media, this delivers on all levels. The lighting is superb, the contact created between the warm glows of the suns compared to the almost harsh blues of the engines provides the opposites to create a "dialog" within the picture, however, the way you have blended the exhaust into the clouds in addition to the angle at which the crafts fly into the world, and towards the suns, opens up the idea of endless possibility!

I have no idea if that is what you had in mind, but that is what I see for myself. Great work!

Gute Arbeit. Beeindruckend!
The Artist thought this was FAIR
33 out of 34 deviants thought this was fair.