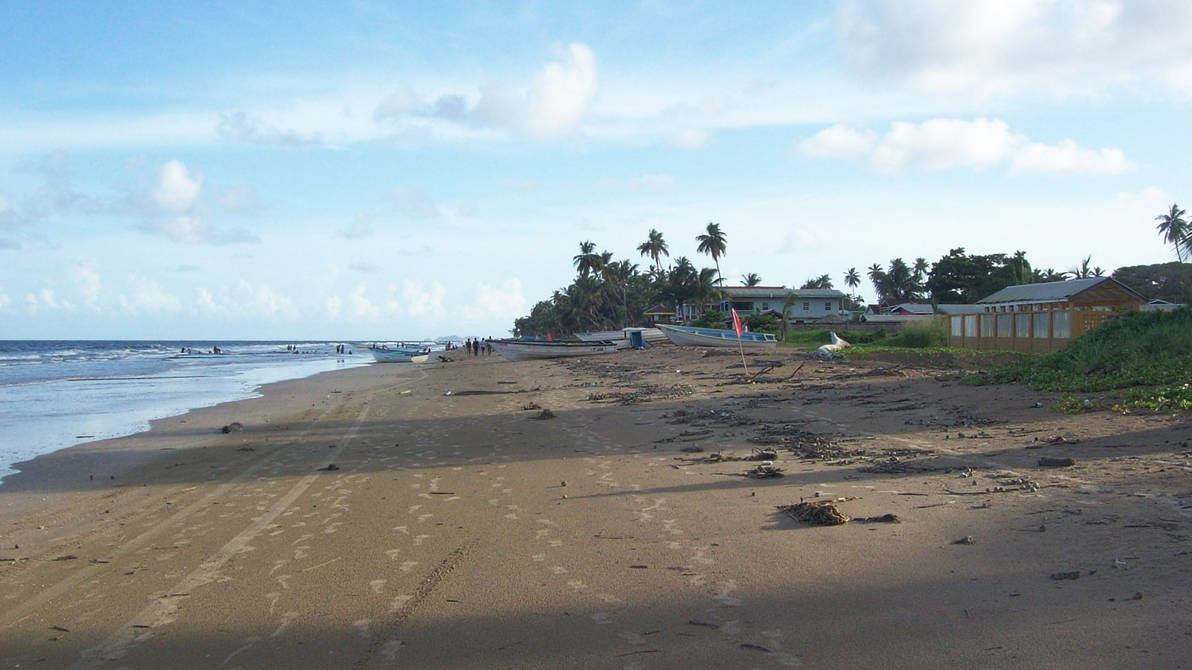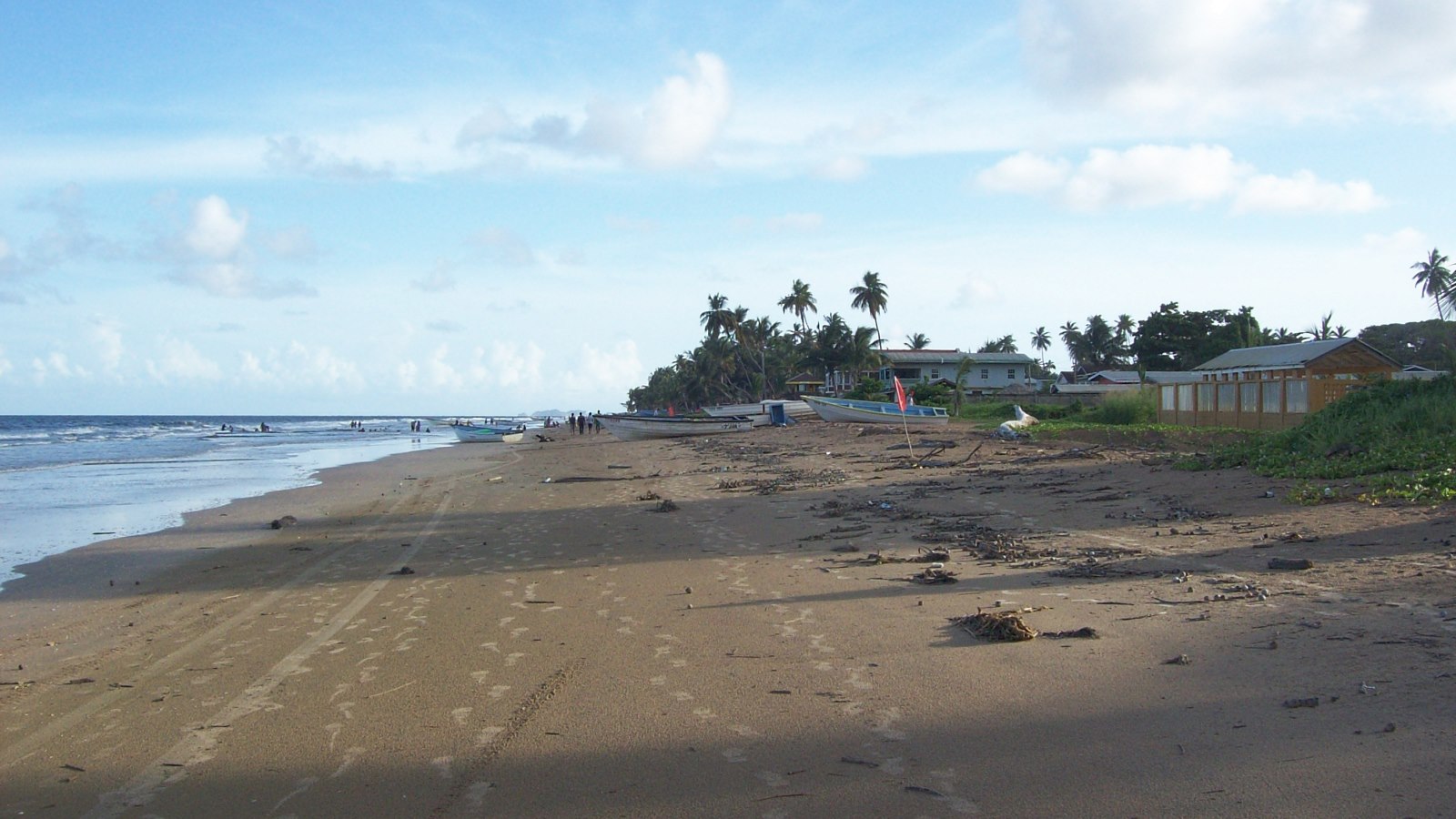 Mayaro beach (View South), Trinidad, TT - 20160924
Looking South along Mayaro beach, with Galeota Point on the horizon (left) some 10 miles (16 km) away.
Fishing pirogues (piragua, piraga) await beyond the high water mark, with housing and coconut palms in afternoon backdrop.
Firm sands record the footsteps of passers-by.