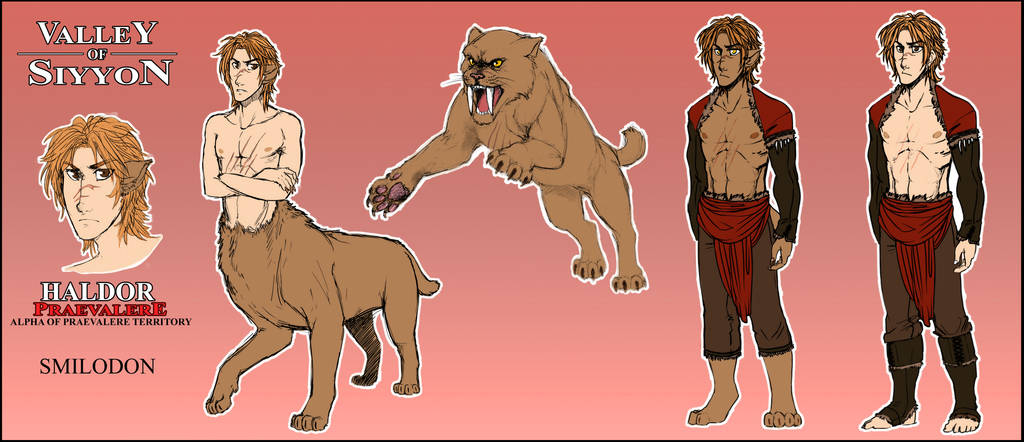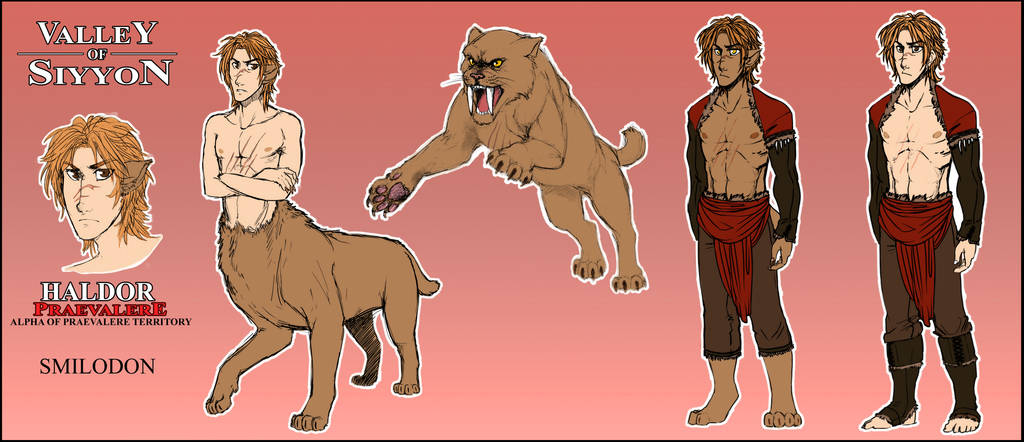 Watch
DOWNLOAD FOR DETAILS
Haldor, the Alpha of Praevalere in #
Valley-of-Siyyon
!
One down, 5 to go!
Clothing designs drawn by ~
Deerish
Everything else drawn by yours truly.
98% of the coloring done by ~
balletvamp
with some minor tweaking by myself.

LOVE FOR HALDOR.
He is very proud and kinda bossy. Not so much a hot head but he can get riled up fairly easily. He's extremely protective of his brood and doesn't like strays from other territories wandering in without permission or prior notice, so, things could get messy. ;D
Any more questions, feel free to ask.
-Toastie
Artwork © ~
Deerish
, ~
balletvamp
& Me, Erica A. Walker, 2011