What is this? How does it work?

Acrylic charms are small keychain accessories! When you request one, it will be delivered to you in around 2 months. Why does it take so long? You'll get the art file right away, but the keychain making process is more complicated. It needs to be drawn, formatted in design files, custom printed from a supplier, and sent back to me for assembly and quality check before I can mail it to you.

Acrylic charms info:

[NEW] Size: 2 ~ 2.5 inch
Transparent clear Acrylic
Vibrant Double-sided print
[NEW] 1 side sparkly glitter finish
[NEW] Mini strap OR rose gold star clip.

Each charm commission includes:

High res. artwork file(s)
Charm(s) + strap/clip accessories
Free untracked shipping
More charm pictures on my shop: toasterkiwi.shop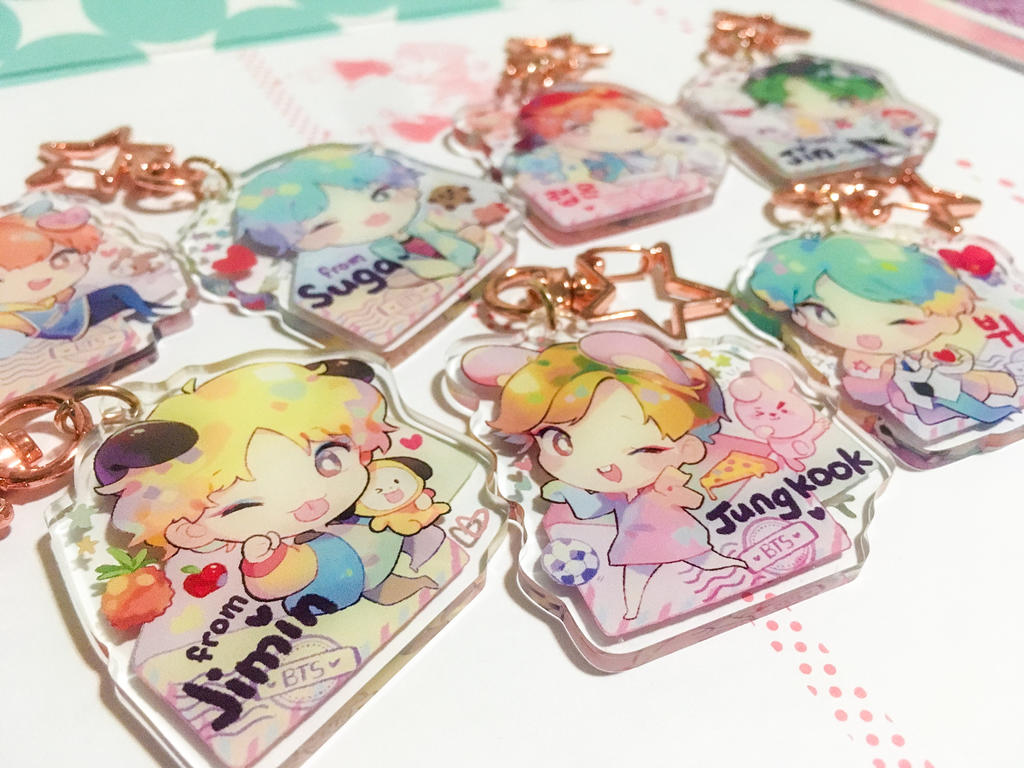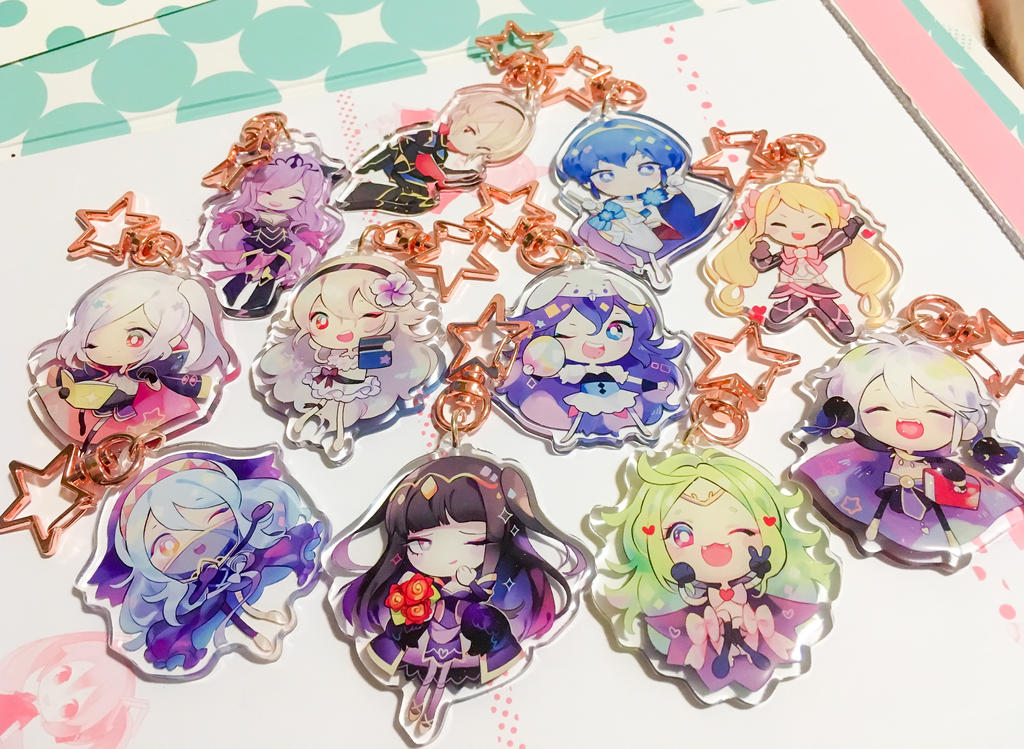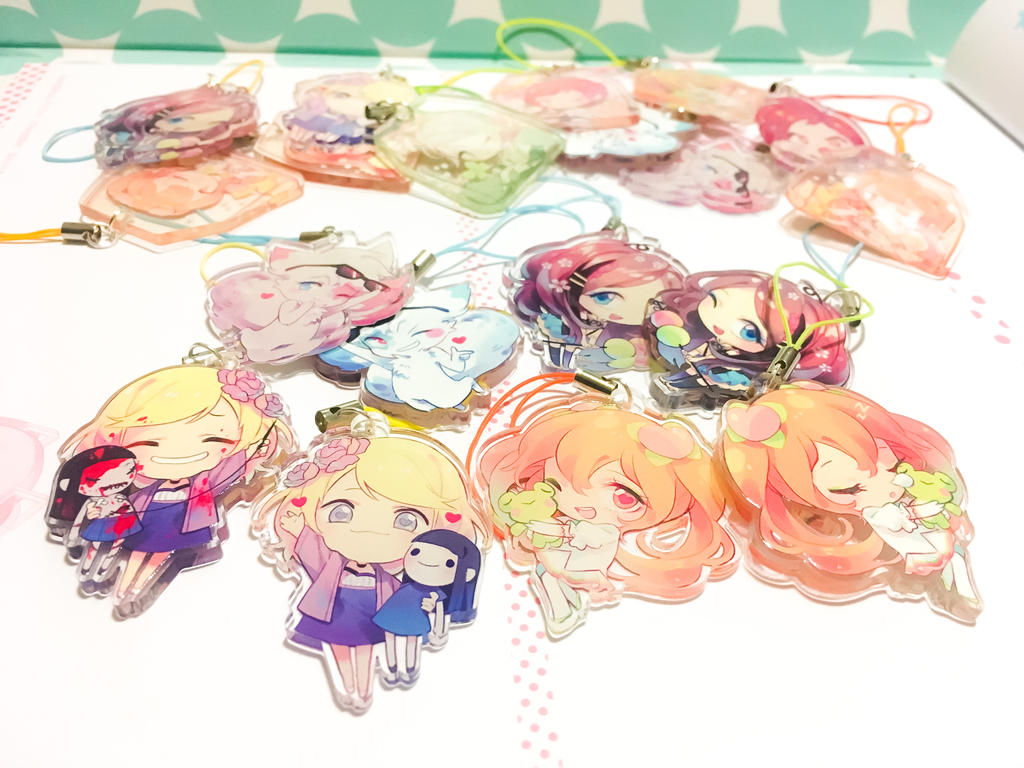 Glitter finish close up: (it's still a little hard to see in photos ;-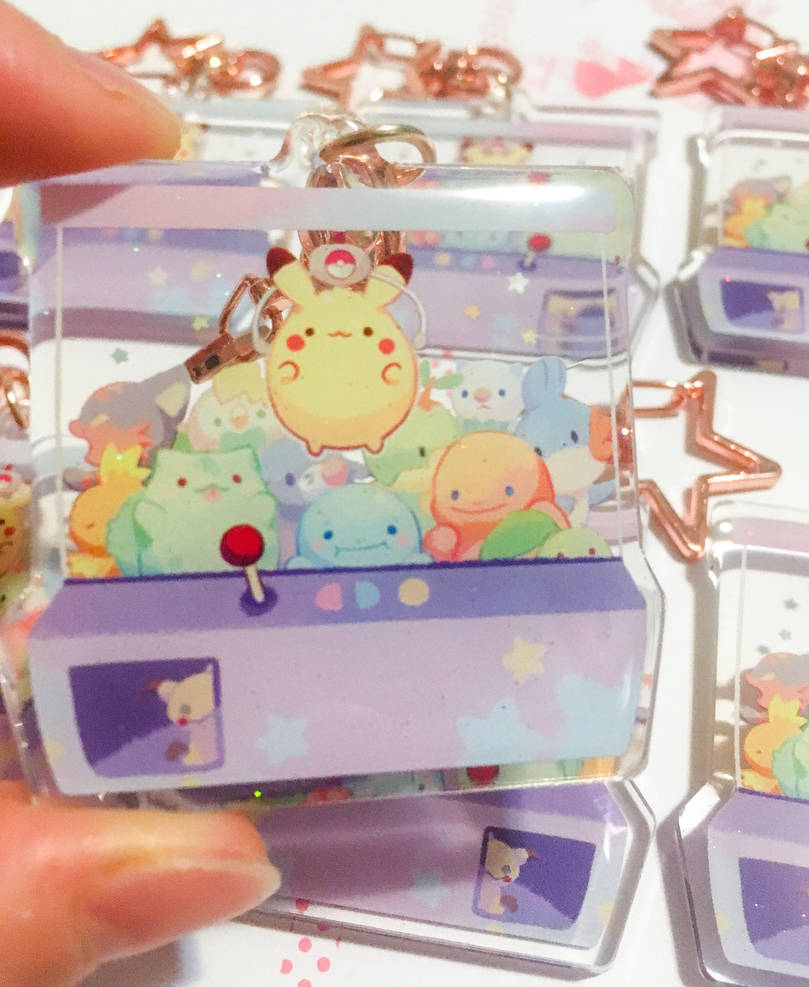 CHARM DESIGN (2 ~ 2.5")
Same back/front: 120 USD (12000)
Different facial expression on back: 140 USD (14000)
Different face / outfit / colors on back: 200 USD (20000)
Different front/back example:

QUANTITY OF CHARMS
3 charms are included free.
Additional charms: $2 each.

SHIPPING
Please allow me some time to draw and make the charms before I can ship them. Thank you! If you ordered anything from my shop, I can ship it together to save you shipping $. www.ToasterKiwi.Shop
North America untracked (~2 weeks): FREE
North America tracked shipping (~1 week): $10
International untracked shipping (~3 weeks): FREE
International tracked shipping. (~2 weeks): $15
YOU MUST AGREE TO THIS: Lost packages are very rare, but because this is a custom one of a kind artwork, I may not be able to give refunds/replacement in the rare event of lost untracked packages. Shipping may take up to 6 weeks in very rare cases.

ORDER FORM
Please fill out this form and send a note/comment to me. By commissioning, you agree to my
Terms and Conditions
1. Character Reference Picture:
2. Character pose/facial expression: (optional)
3. Double sided design?:
4. Strap or star clip?:
5. Quantity of charms: (includes 3 free, additionals are 2$ each)
6. Shipping method + address: (regular or tracked?)
7. PayPal email: (or pay with points. 100points=1USD)
**Please send payment within 3 days

SLOTS

1.
2.
3.
4.
5.