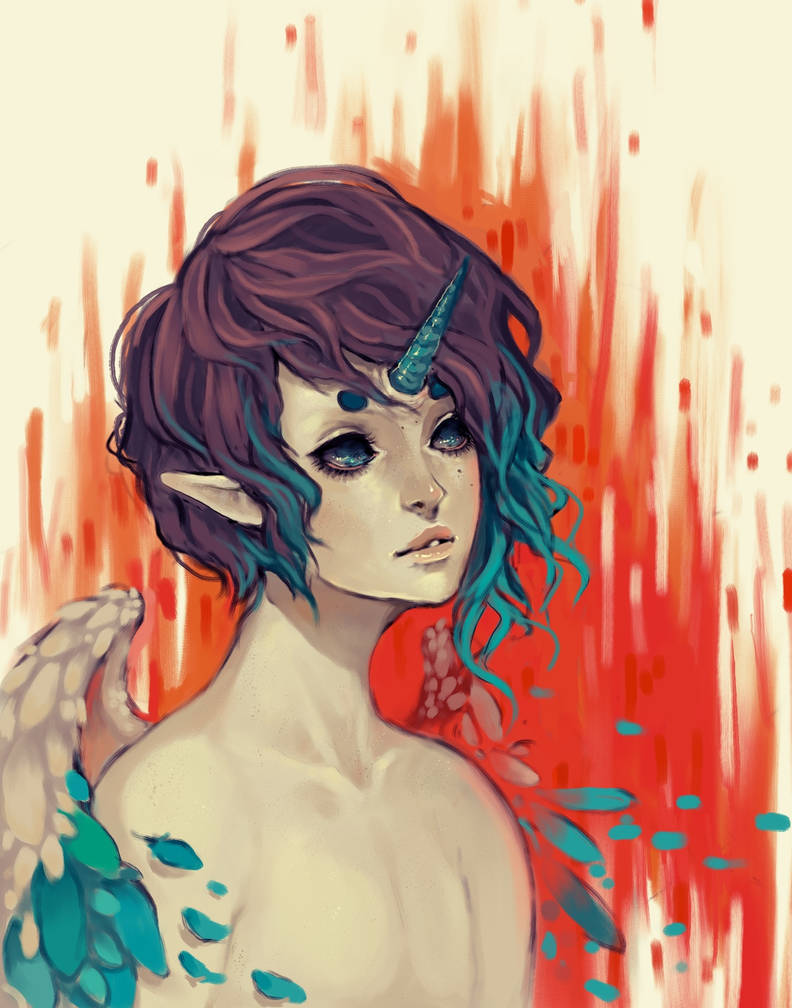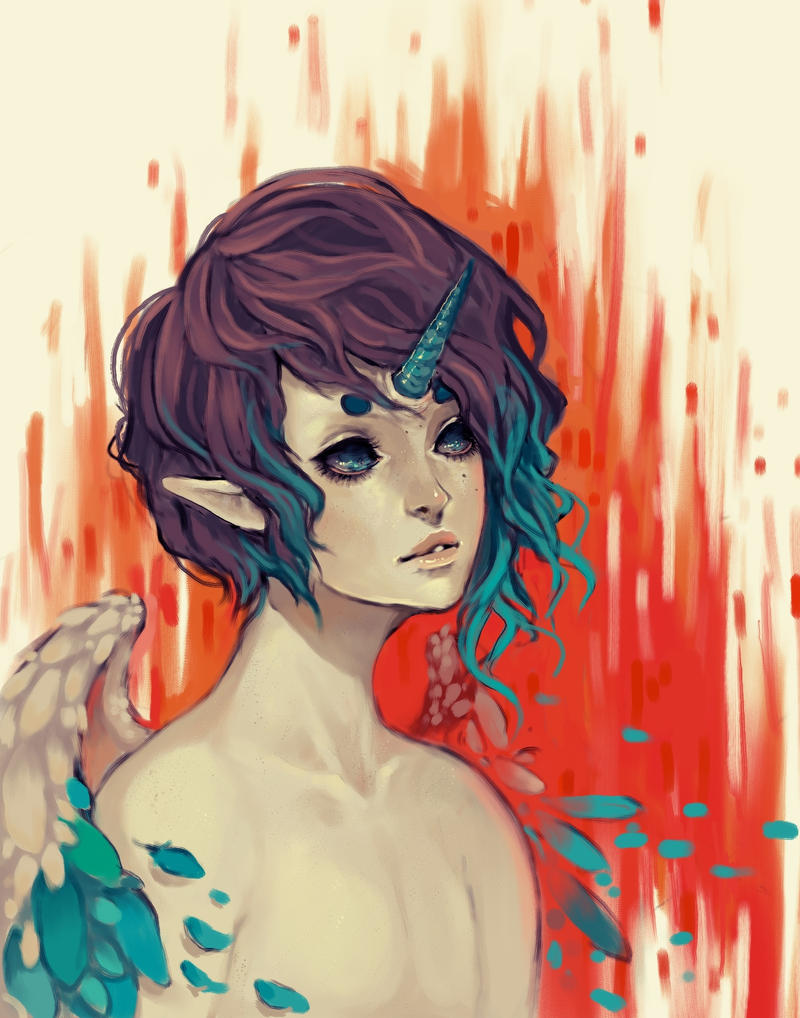 Watch
Listening to:
[link]
If there's one thing that I could never confess,
It's that I can't dance a single step.

It's you!
It's me!
And there's dancing!
----
Holy shit why didn't I paint on larger canvases earlierrrr? It's an incredible experience. I have to admit I got carried away speed painting this time. 8)
This character was kinda out of my comfort zone. I don't paint furry-ish different colored characters. I don't do wings. I don't do horns. But it was fun imagining I was painting a unicorrrrrn, hurrrrr.
Commission for ~
kinasaur
. Her character.
CLOSEUP OF THE FACE: