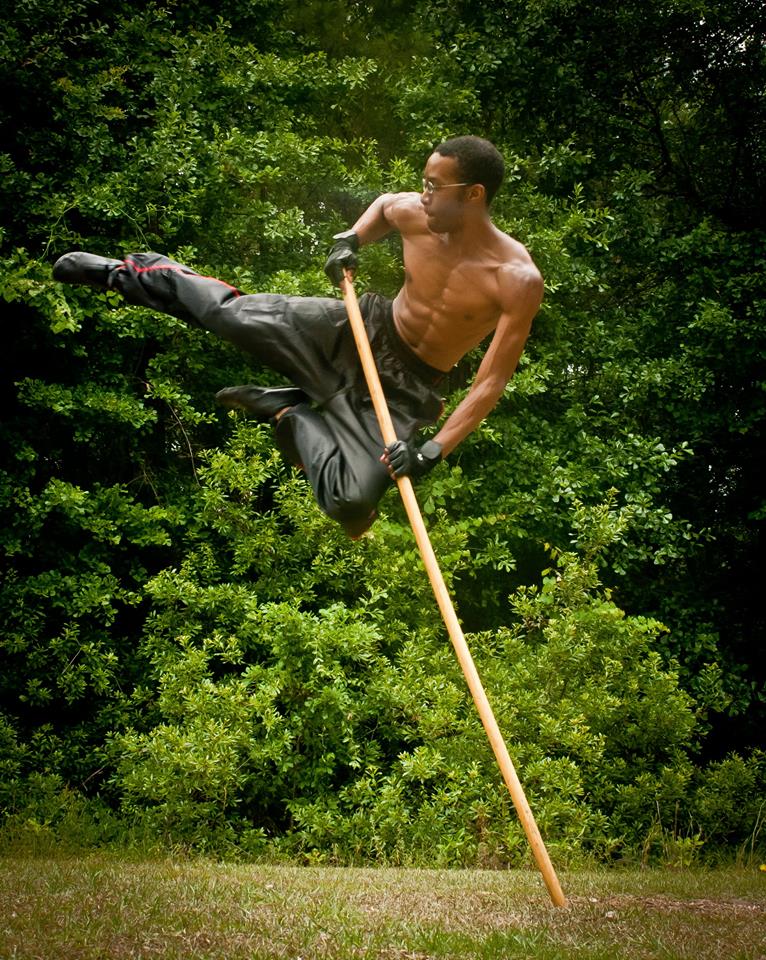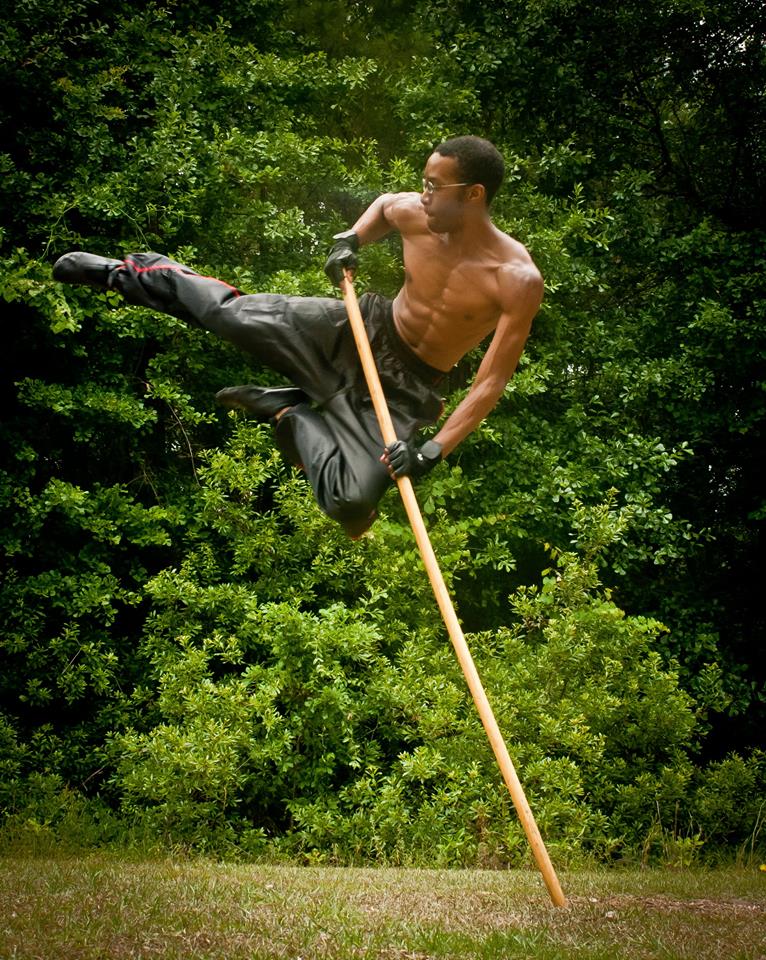 Reply

Reply

Reply

Always love seeing pics used. Glad you enjoyed it. Need more let me know. I'll try to work up more.
Reply

Pretty badass, man!

Reply

Really dynamic reference image! Great~!
Reply

Just curious, what style or styles of Kungfu do you know?You seem to be an expert or master even.
Reply

Ninjutsu, Northern Shaolin, Southern Shaolin Hung Ga, Ch'ang Style Taichi, and Shuai Jiao. I'm not as big as others (137lbs atm) but I have my Black Sash in my arts and in Ninjutsu I'm a 7th degree Black Belt (I'm 30 years old and been training since the age of 5). And to answer your other question down there I had the gloves on cause I just got finish putting on lotion lol. So they was slippin on the staff

Reply

I have a cool action cover in mind for this pose.

Reply

lol oh okay very cool, and as for your many styles I am sure with the many years of training and the various styles under your belt that you are one deadly man, big or small you'd take anyone down i bet. Remember Bruce Lee?!

Reply

In all my fights I've only ever lost to my 2 different teachers. I love fighting people bigger than me mostly to break their ego about it. But yes I do look up to Bruce. He was a smaller framed guy but with high skill.
Reply

Thats scary man! Only lost to your teachers....You inspire me, I used to train Karate Do when I was younger, and I am talking about really young from only 10 to 12. I quit do to family issues and moving out of the state. Since then, I've only read manuals, briefly, and practiced when I can. However, its been 5 years since I've trained hard. I gotta get back to it.
Reply

Hell ya man get back to that grind. If we ever meet face to face we can exchange knowledge
Reply

Indeed! Keep up the great work man, you're very inspirational! I look forward to creating art with your photos in the near future, as soon as I clean my plate and get the chance to do personal compositions. Its been really busy for me lately.
Reply

Veerry Cool. I really hope it was not too hard to capture this guys! The pose is perfect and so is the outfit/costume!(the sweats, shoes, and gloves). This guy looks like he's really good and and his form is superb!

Reply

Reply