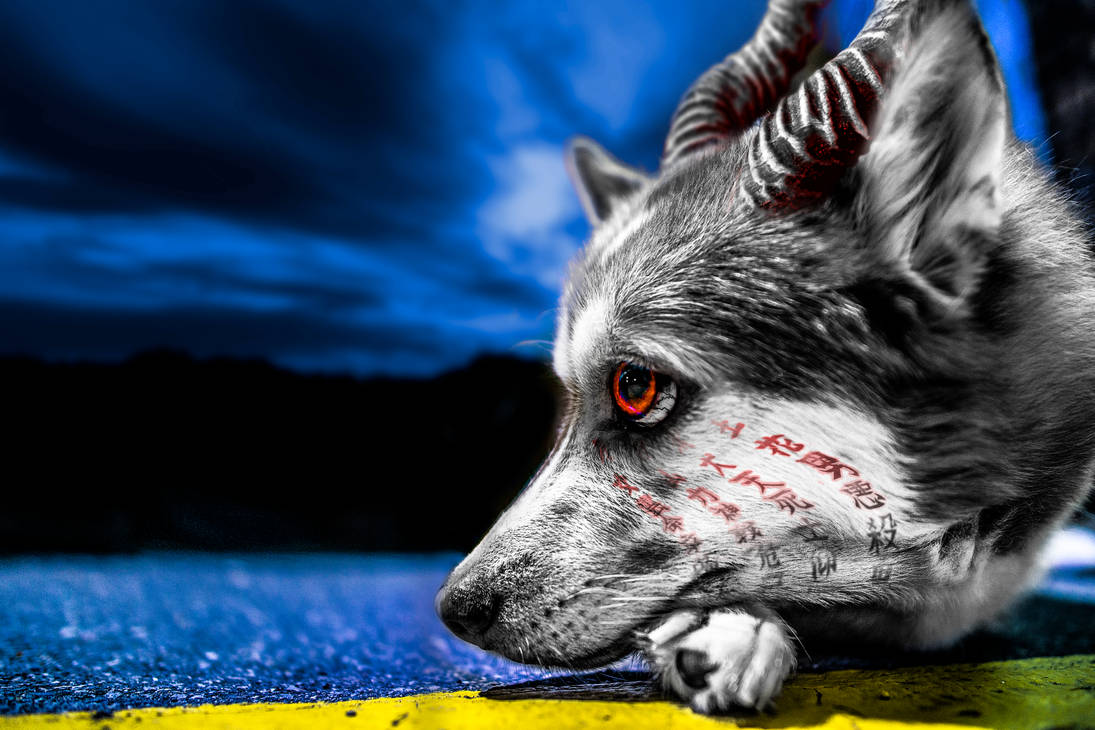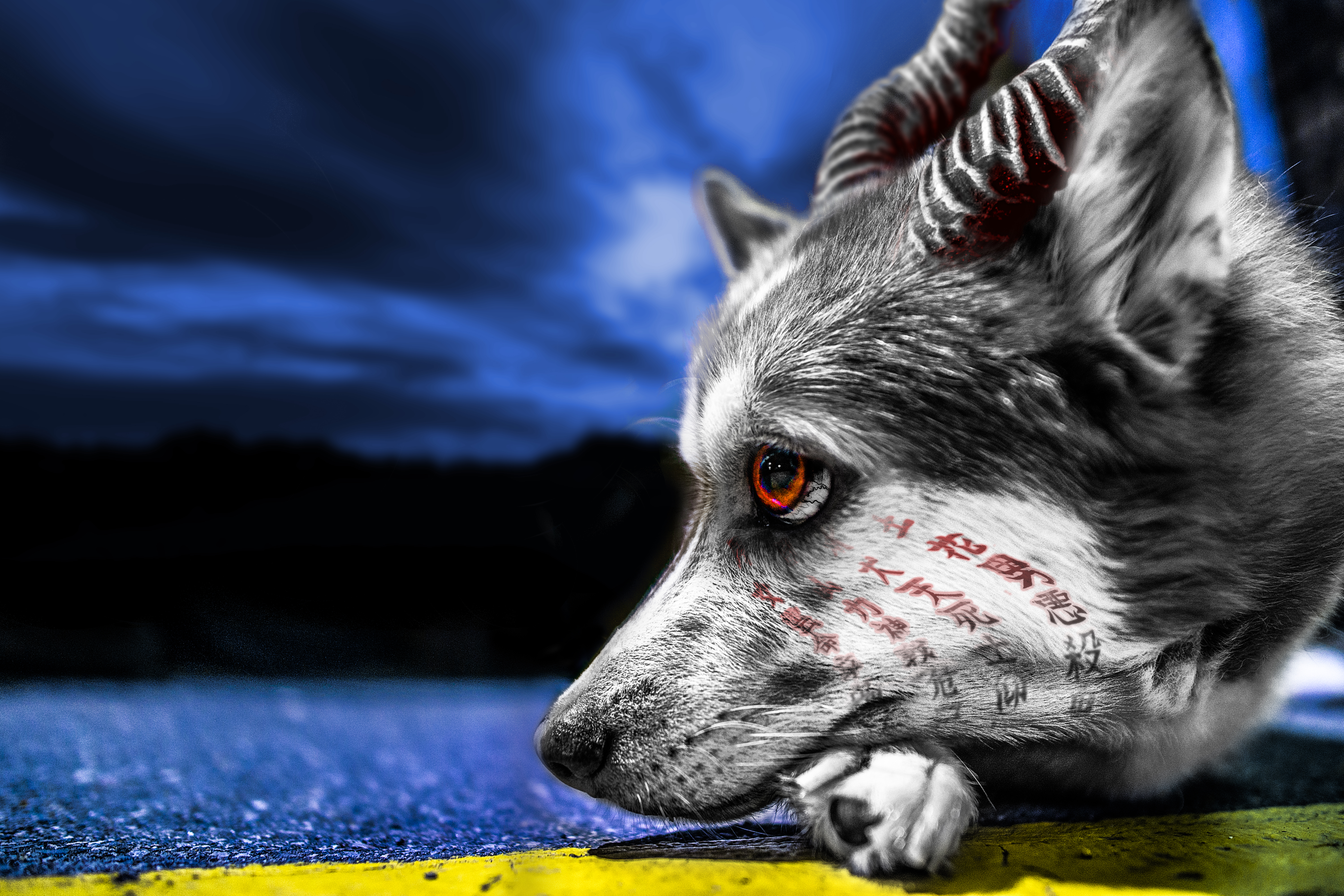 Watch
If you like my photography, please considering purchasing a print Photography is how I make my living and there is no greater honor than having someone hang my art on their walls. Prints come in all shapes and sizes along with all paper finishes including canvas. If you decide to purchase any of my work, I would love to see it! Feel free to send me a snapshot of it hanging and I will feature it on my facebook page.

Infected Husky
Well, it definitely is interesting, you seem to like wolves and other dogs that look like wolves. Sorry, just filling space there. Moving I have to say the background doesn't sum it up to well, so I'm not sure what you were going on, but if it is a dog possessed by a demon, maybe you could have it be red instead of blue with a wolf skull in the background it might sum it up better. The name sounds interesting, but I have to say I'm not sure. He dose have a sickly look to him of some sort, but I can't read the writing so I'm not sure. But the look of the dog itself make it amazing, the eyes help make catch me and the horns are interesting. It almost looks like the dog I possessed by a demon witch is an original idea in its own. A demon dog running thought the woods is that something that you just throw out there. It's probably come back a good idea (oh thanks for the idea, new meet royal coming into play) okay sorry again. Now I honestly like it a lot, it is a good piece of art, but I still have to say try to get your point across better and maybe in engleshis next time (cant read the words)
The Artist thought this was FAIR
14 out of 14 deviants thought this was fair.
This is so amazing and powerful, I love the background, it feels apocalyptic , I love his eyes, they make me think of fire, I also love the little goat horns he has on top, makes me think of maybe a hell hound, a cute, small, hell hound. His expression is also beautiful. I honestly don't have anything bad to say about this, you are simply amazing.

I feel like a very long story could be told with just this picture and the use of Kanji was brilliant, what does it mean and is there any reason you chose those specific words?
The Artist thought this was FAIR
12 out of 12 deviants thought this was fair.