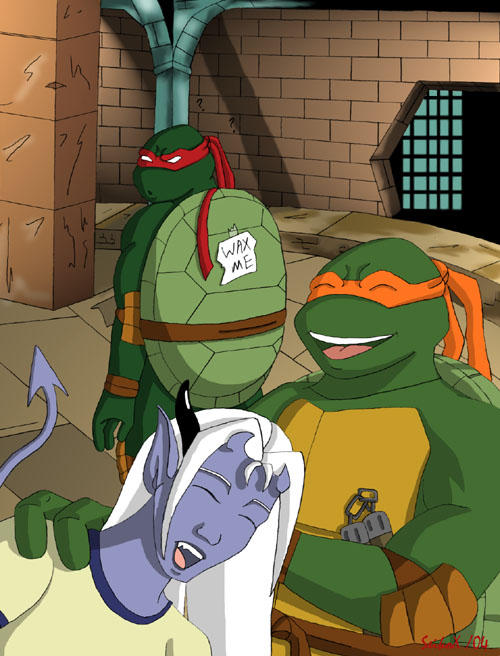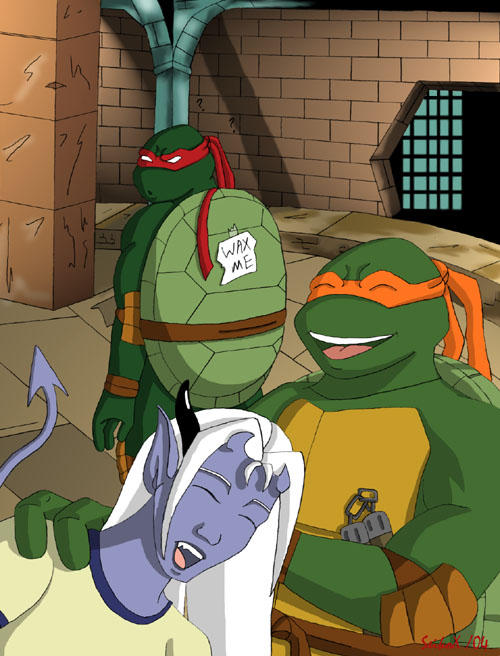 Watch
Ren (aka Number 31) and Michelangelo having a bit of fun at Raph's expense. God only knows what's gonna happen to the two pranksters once he finds that note... lol

I'll probably be doing a follow up pic to this one.
I was debating about using Ren as her name since I have two TMNT characters and wasn't sure which one should get it. Anyway, ended up giving it to her since I haven't drawn the other character yet.

"Ya, we're unnnbelievable!"

"Jeez where's your off switch?!"
Art by