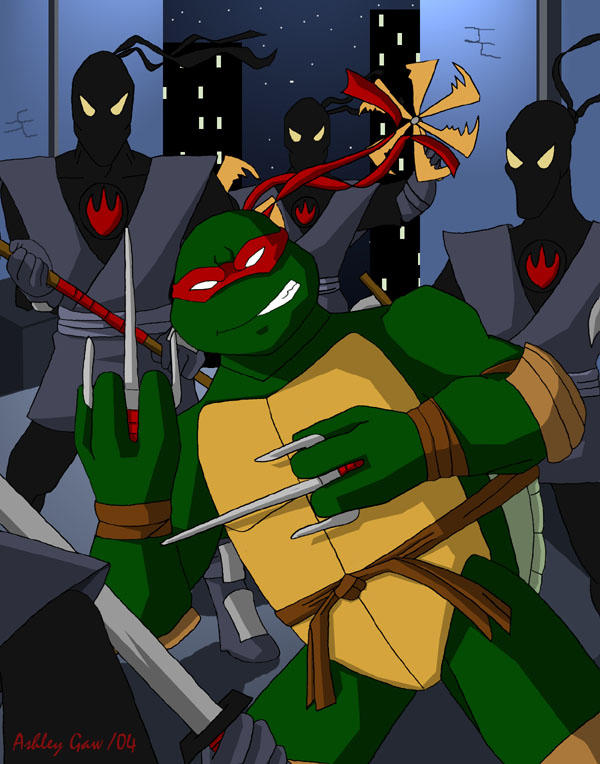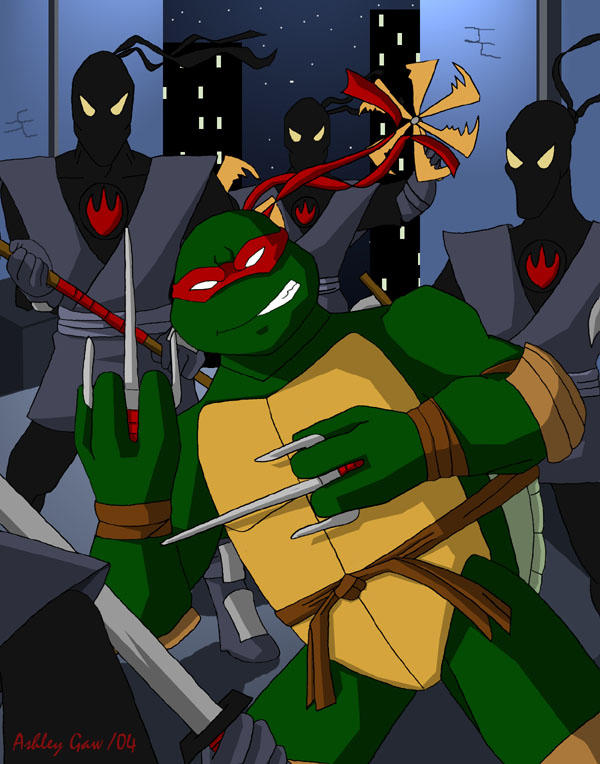 Watch

Reply

Reply

EE! right. i remember THIS one TOO!!
you've done a wonderful job mimicking the fox box style. and your colors are so vivid. I really admire the background as well... ((backgrounds are NOT my thing)) ...
the only suggestion i'd have? would be to tone down or add shadows to the background figures and buildings to really make Raphael and the fore-ground ninjas POP.
Terribly COOL!

Reply