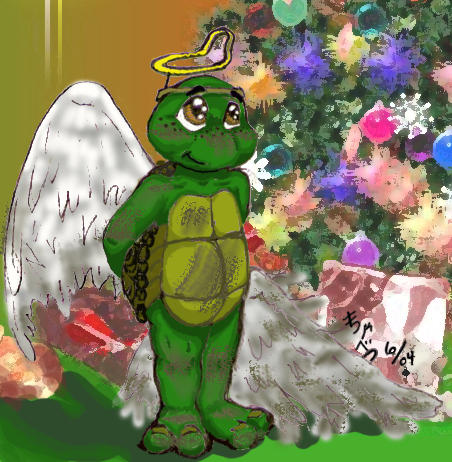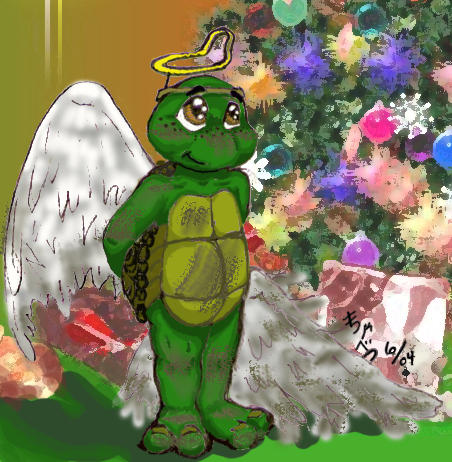 Watch
heh... i originally drew this in december of 2003. (The original is in my Scraps gallery.) Since i've gotten bolder with COLORING things... i decided to take a second run at the little guy.
so.
Yeah. you can dress 'em up, but there's no way to keep a 10yr old ninja CLEAN.
But he's been a good boy, hasn't he Sensei? just LOOK at that face!! if THAT'S not innocent, i dont know what is. It's not HIS fault his brothers wanted to play full-contact croquet!
heh. so yeah. There's now a colored version of this.
And before you tell me that the TMNT NEVER had christmas trees when they were that young... i'm gonna remind you... it's only fanart.
Art by