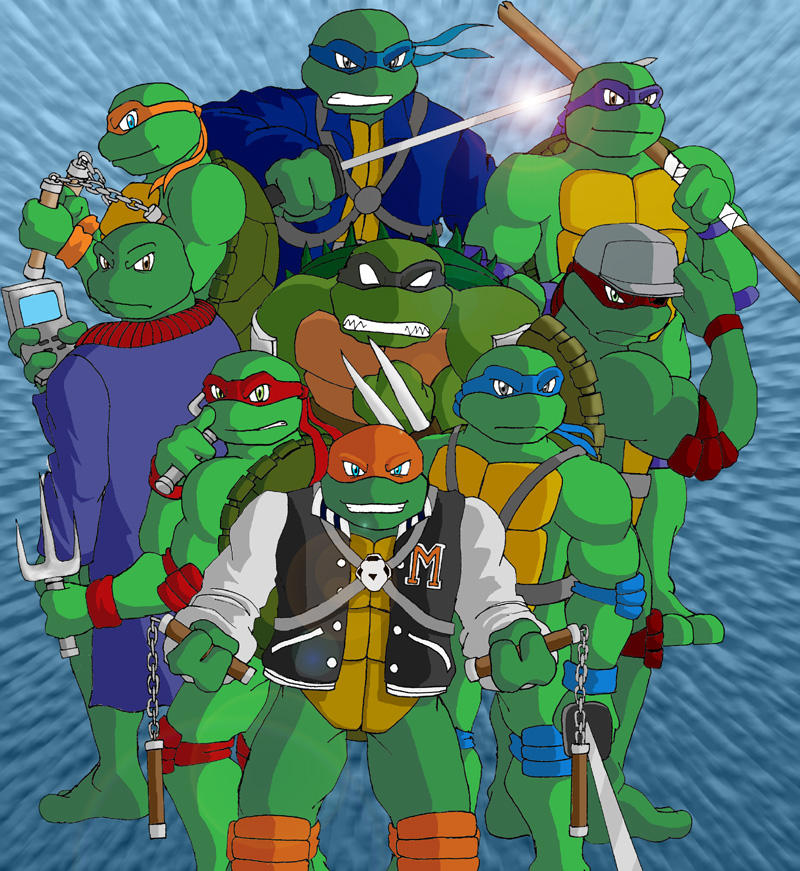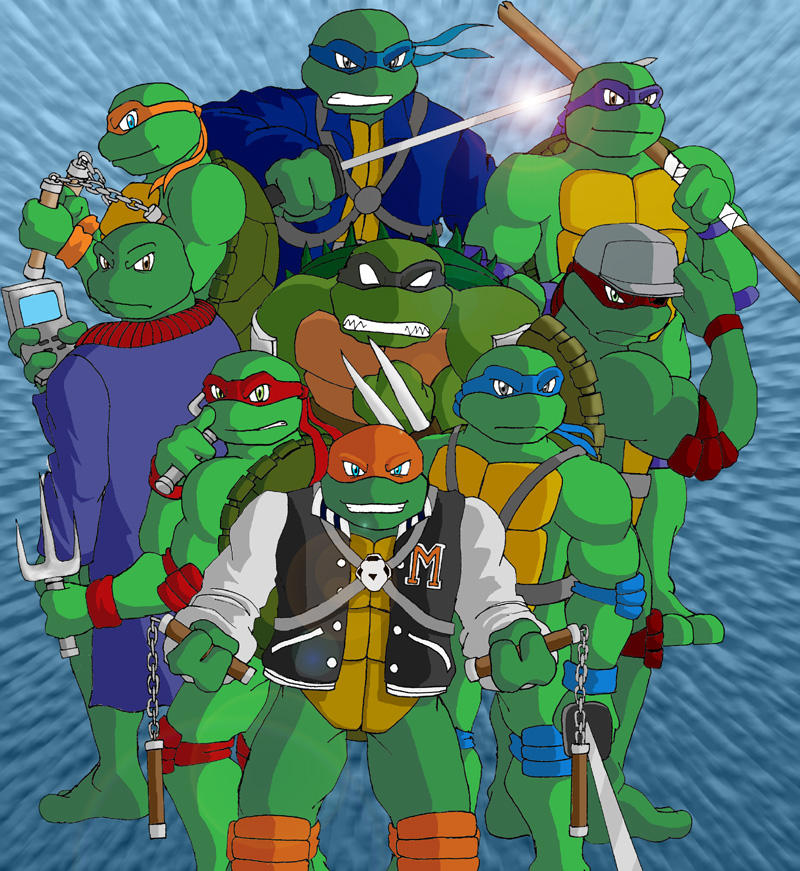 Watch
I always thought that the Archie comics universe of TMNT was childish until I read their synopsises on the official website.
I really liked the fact that the turtles team up with their futuristic selves. And Slash rocks! Too bad he's just in the Archie universe. I hate his ridiculous look and oversized head in the old cartoon *shivers*.
When I drew future Mikey, I thought I already saw that pose somewhere. It was on a Raphael 'archie comics' cover with Ninjara... Sometimes, we draw deja-vu things unconsciously...
Art by