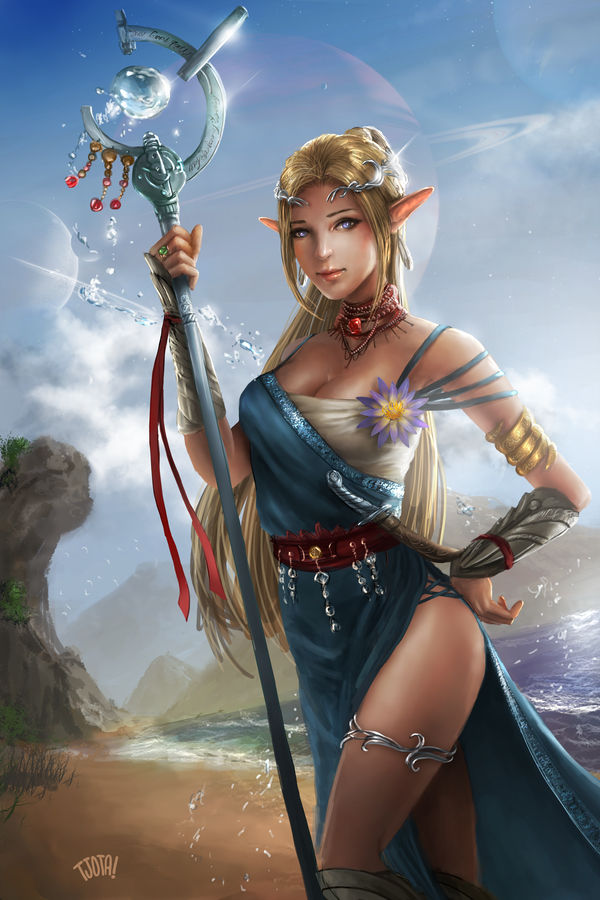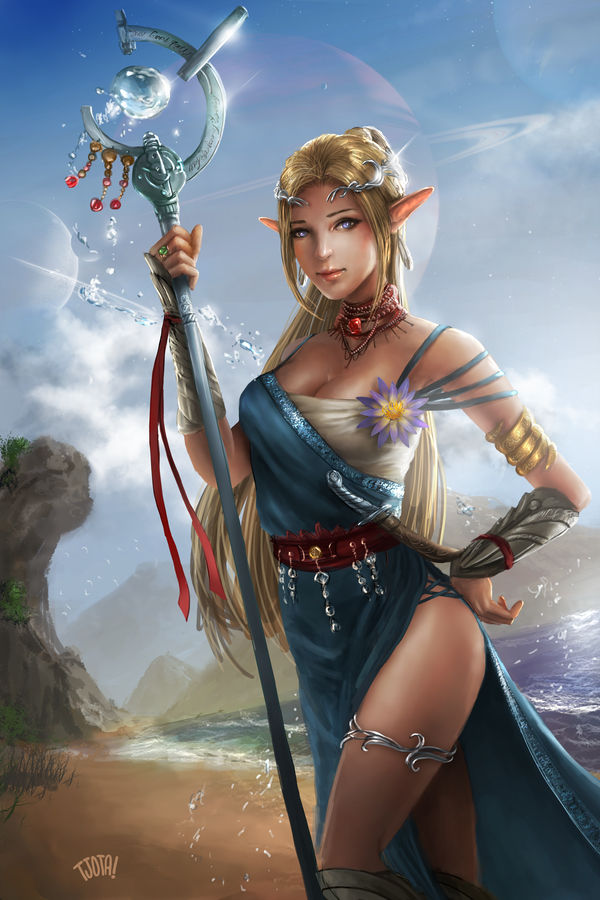 Watch
video time-lapse here:
www.youtube.com/watch?v=_pMU0b…
Photoshop CS6 / wacom Intuos 5 medium
1-hour sketching
5.30 hours rendering (as seen on the vid)
3-5 hours of planning, thinking, daydreaming, and sexting in between.
The idea behind the staff is to make it look like water magnet. Some scientific bits for you right there, lol
Clients have been very picky about female character's face (and overall quality) lately. They keep asking me to try harder!
here's one practice piece to see how much i could push my realism colour palette on a character.
Other elven mages: