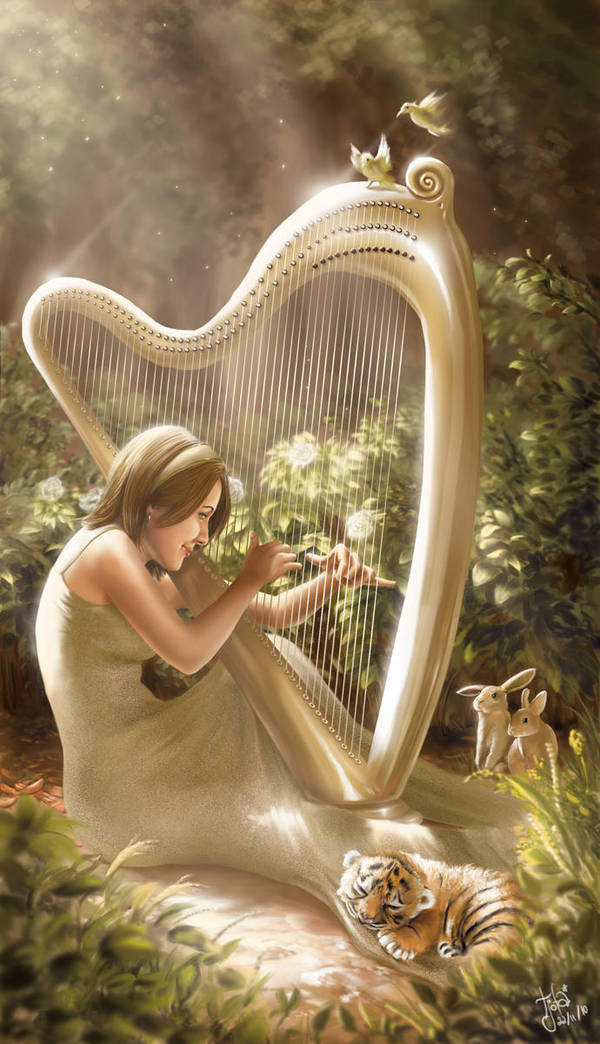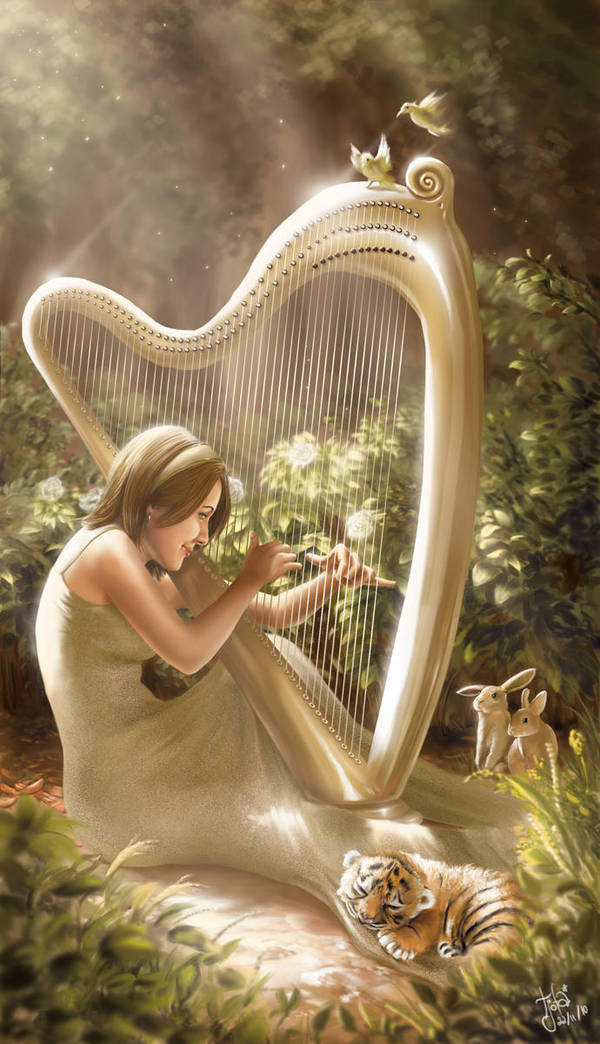 Virgo is known to be associated with Feminine signs ruled by elements of Earth. Ancient traditions symbolised Virgo as the Goddess of Earth's Fertility and Agriculture, often portrayed as bearing flowers, sheaves of wheat or ears of corn. She is also an entity of Creation and Purity, naturally concerned with the health and well-being of domesticated animals.
See if you can point out those things within the painting

The tiger cub is a physical representation of myself, as I was born in the Year of the Tiger (according to Chinese horoscope). Thus, this is a very personalised piece, as I myself is a Virgoan

The girl is based on an old acquaintance, the beautiful Mariya (

)
More of Mariya:
- PS CS5 / WACOM Intuos 4 tablet
- reference photo face detail
- glimpse of reference photos for the rabbits, tiger and harp.
- studied harp players (on Youtube)
**EDIT: Holy sh!t!! a DD!! my first DD!! wow! thanks to `Gwendolyn12 and `WDWParksGal !!
omg!! omg!! omg!!
Daily Deviation
Given 2011-06-15
V I R G O
by ~
tjota
The suggester says, "Wow, wow, just wow! Fantastic picture." The details in this fantasy picture are simply amazing. Based on the sign "Virgo", the artist has implemented his skill to include various aspects of mother earth. He, himself, is painted as the tiger since he was born in the year of the tiger. Take a minute and peruse the deviation to see all the intricate details. (
Suggested by VelCake and Featured by WDWParksGal
)