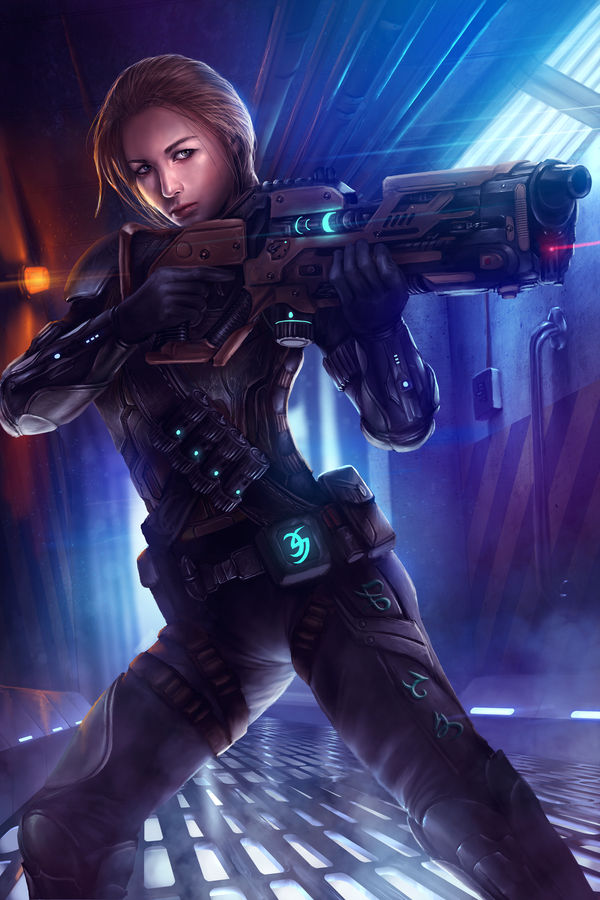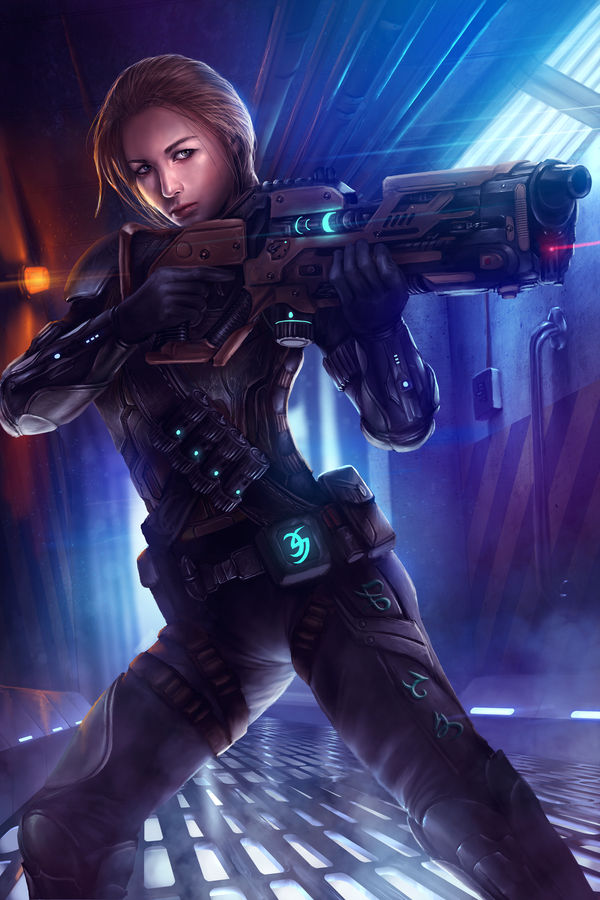 Watch
Commission for Paul Leone

It's an OC-fanart of Mage: The Ascension. Her name is Letycja Szuba and she's part of the Border Corps Division of the Void Engineers organization of mages. Basically she's a space marine with techno-magical equipment, like a plasma rifle and heat-absorptive armour!
Other works for Paul:
Thanks for viewing !
===================================================
Photoshop CC 2015 + Cintiq13HD
Come and bug me some more on:
Facebook
// Instagram // ArtStation // DrawCrowd //