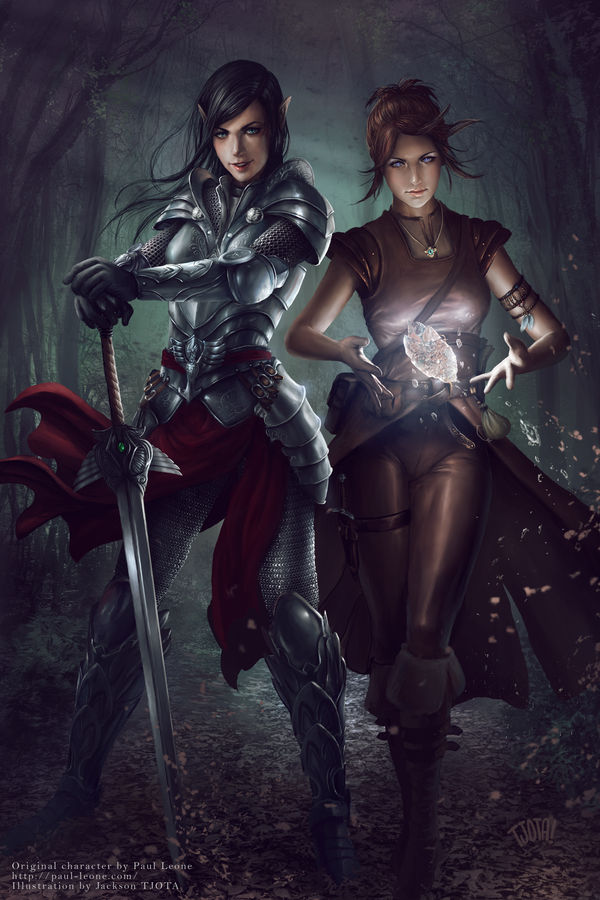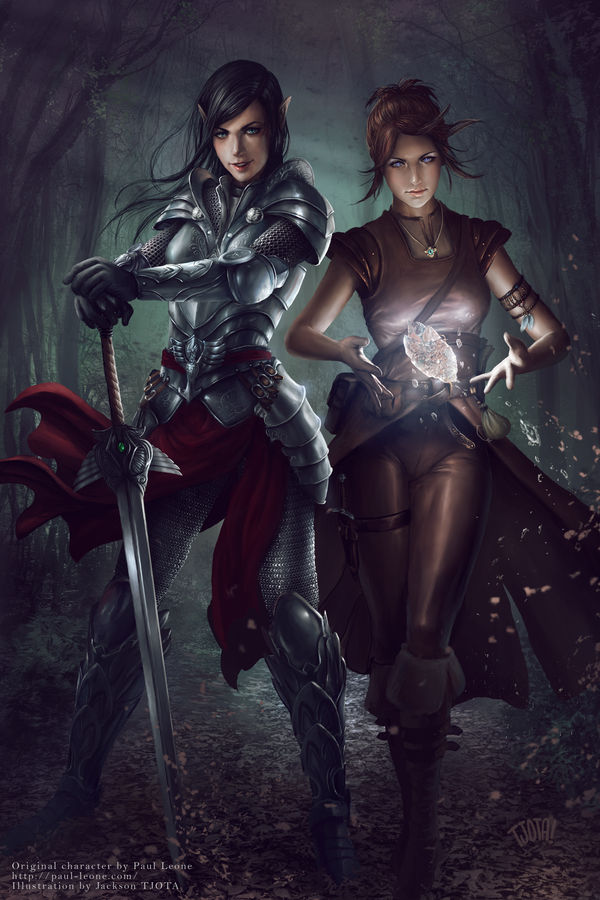 Watch
Another work for Paul Leone (
paul-leone.com/
)

click here to see the steps:
www.artstation.com/artwork/amr…
I was given a degree of freedom here, so I went for how I like it best

Amra
is the taller, more bad-ass-but-beautiful elf warrioress with dark hair and attitude.
Face is based on
EveBeauregard
Her armor and weapon is a hybrid between phoenix-based elven design and real world medieval knight armor.
The studies I had to do was ouchie.
Bits of influence from Skyrim and Dragon Age there.
Iria
is the human spellcaster. Paul wants to make her look more thief/rogue rather than the usual mage garment.
I was given a choice for the spell too! not many people do ice powers, so there you go

Other works for Paul here:
===================================================
Photoshop CC 2014 + Cintiq13HD
Come and bug me some more on:
Facebook
// Instagram // ArtStation // DrawCrowd //