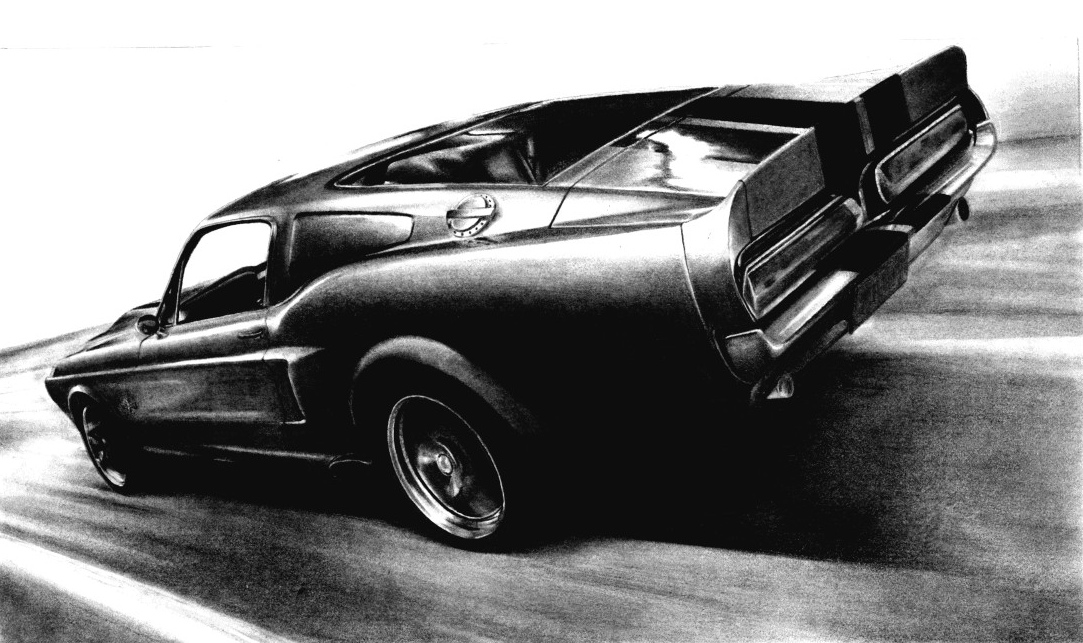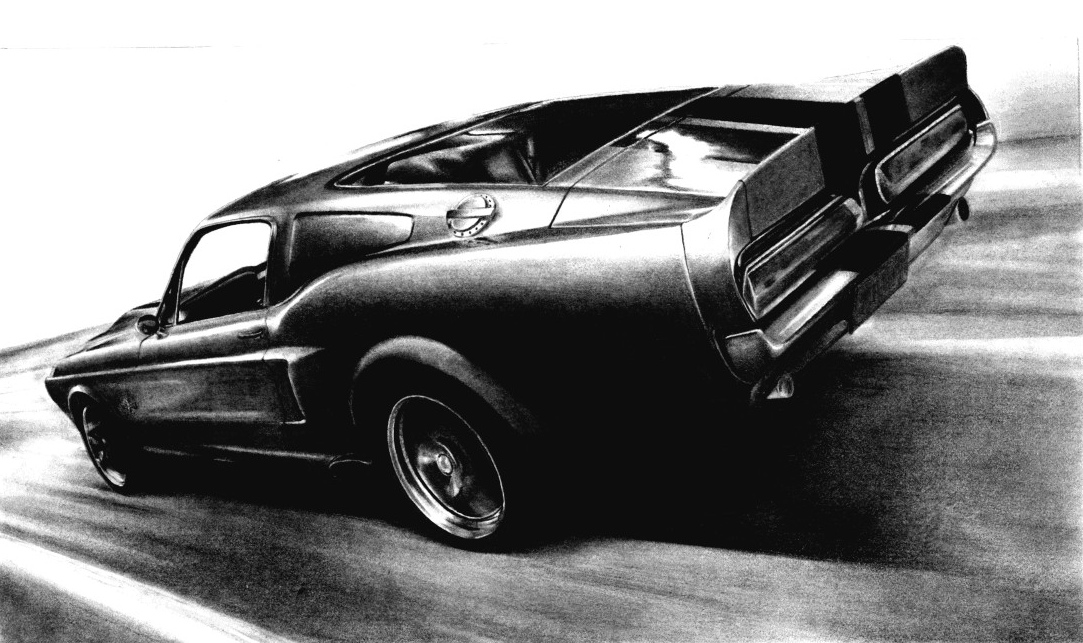 Watch
Finally finished this one and I am fairly pleased with it. This is the same car from "Gone in 60 Seconds" a.k.a "Eleanor". One of the best looking all time cars in my opinion and a really great angle which it was shot.

Used 2 mechanical pencils again, one soft, one hard and the usual smudger stumps.

Spent about 10-12 hours from start to finish.