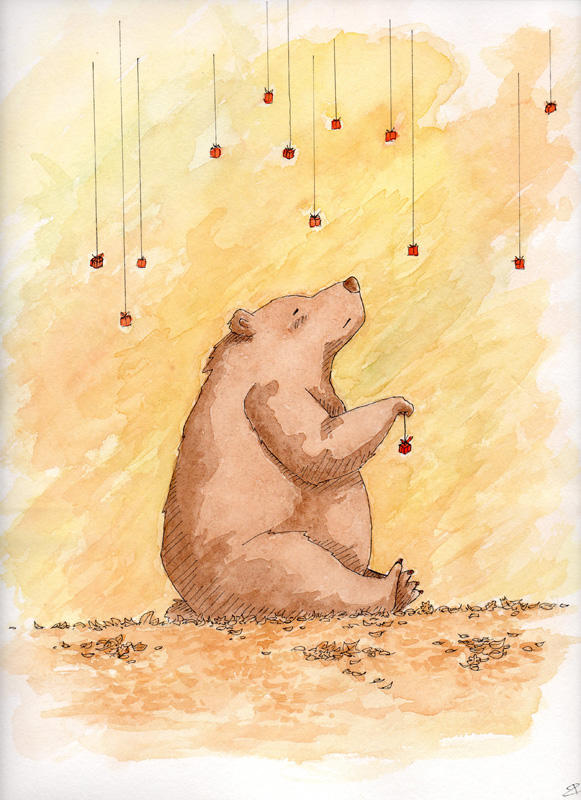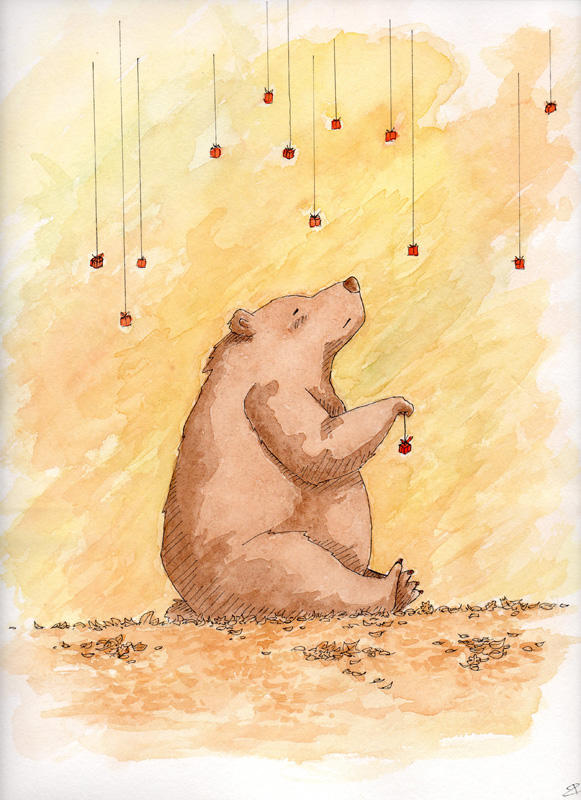 Watch
J'adore l'automne, et j'adore les ours !
Aquarelle...

------- -

I love fall, and i love bears !
Watercolor...

Ah the same as the last one, the shading is great. The pose is lovely here as well, you really pulled off that soft cute sort of piece
Reply

Well thank you, I think this one is my favorite among my watercolors !
Reply

Mais...mais....MAIS IL EST GÉNIAL !!!
C'est poétique, mignon et mélancolique, j'aime beaucoup beaucoup !
Dis... on le reprend ce projet de bouquin ? parce que là je crois qu'on tient notre ours !

Reply

J'arrête pas d'y penser, à chaque fois que je dessine un ours

Faut vraiment qu'on s'y remette ><
Reply

Reply