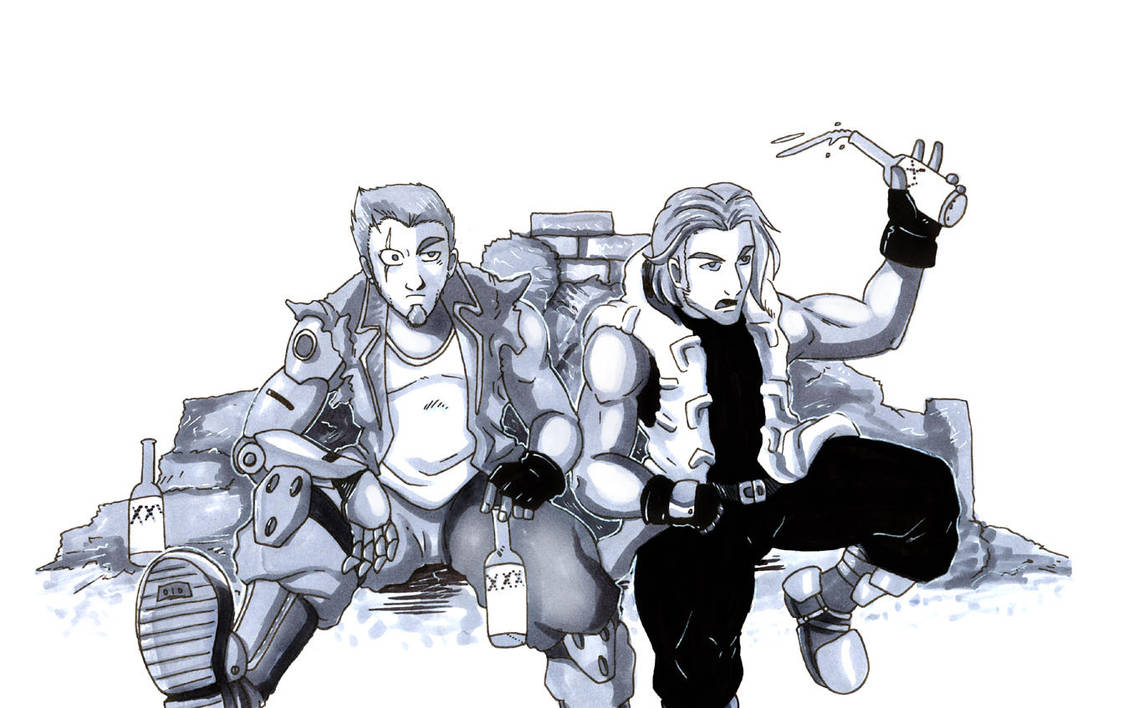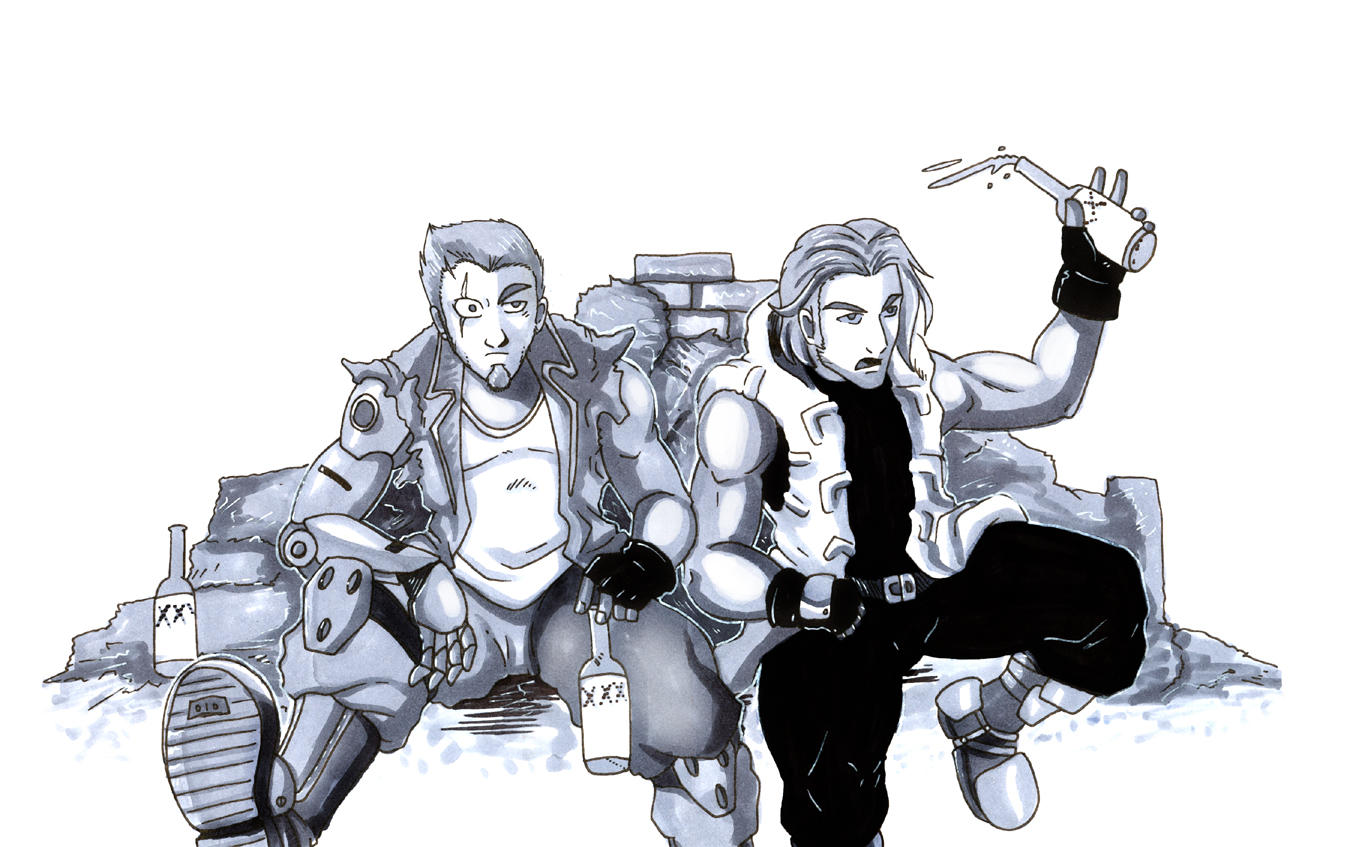 Watch

Wow, you really did something awesome!

I get all excited seeing something done so well in markers. It just makes me more giddy to see their expressions, I imagine there's some weird sorta storytelling going on or something.
Reply

aww thank you.. markers are fun media to play with, but I noticed I rush when I use them... I guess I like the sloppy look.
Reply

I still can't really use them well...
At the same time I always thought I was impatient yet my fave thing to work in is watercolor... which takes for-ev-er. XD
Reply

lol ceade looks like he's gonna fall off of a ledge..>w<
Reply

Dang. I dig this. Man, you rock those markers! D:
Reply

Eee, this is awesome. I still need to finish that bar picture of the group of us. >.< But now that uni is done I can get back on the drawing bandwagon.

This'll be good inspiration!
Reply

Awesome shading man,
and I love how Caede looked almost bored.
Reply

Nah, doesn't need a mature warning-- but isn't it 2 X's for alchohol and 3 X's for porn?
Reply