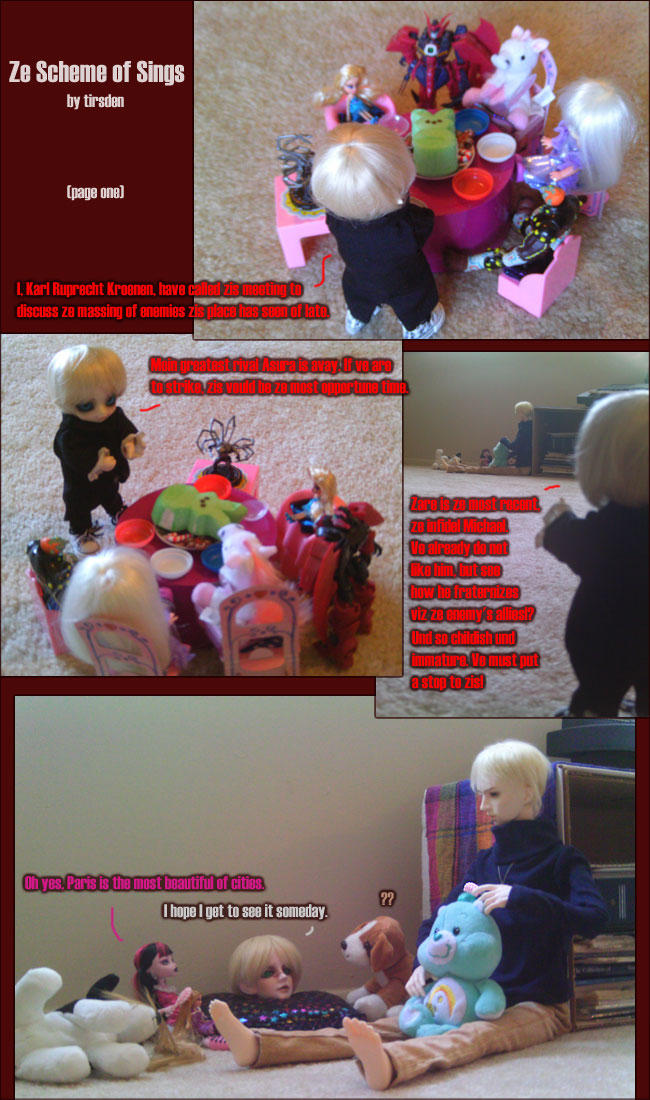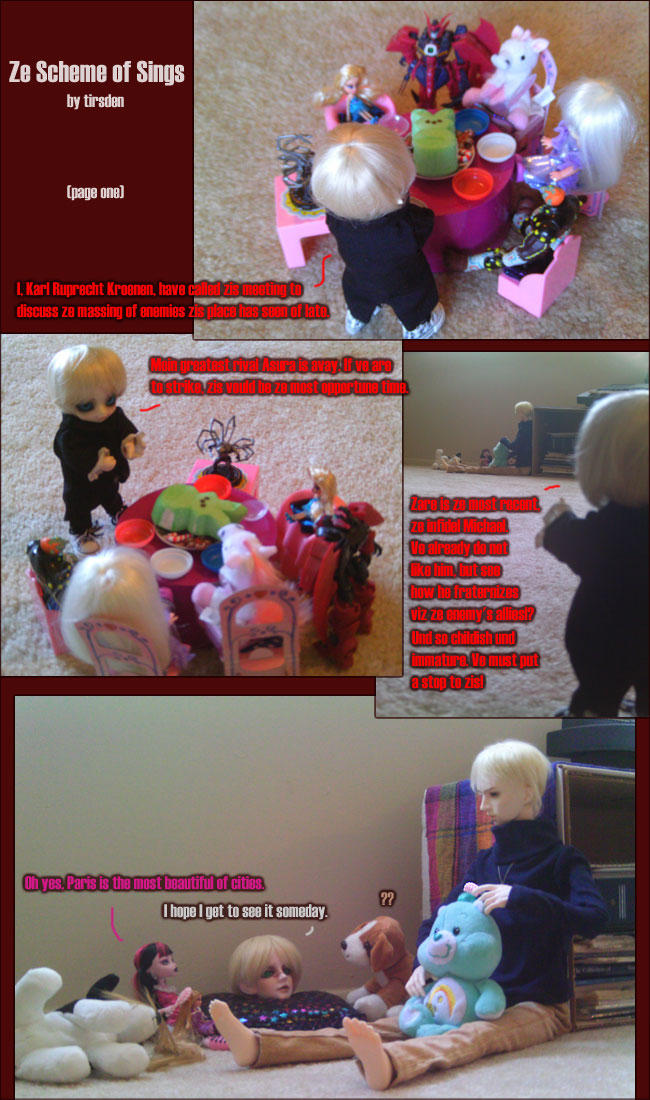 Watch
Part 2

[link]
Huge photoshoot project today, or should I say... tiny?

Nothing like begging the camera to focus remotely. But it is finished!
I know Asura has shown up in a few box openings, but in the "official" storyline of the dolly universe and the letters being shared with ~
WeaverOfTheNight
's Luciole (starting at
[link]
if you have a Den of Angels account), he is not technically here.
 __________________
|Karl [Dollzone Leo]|
 _________________________________________________
|Shane [Little Dal Soldier Of Cards head, Kelly body]|
 ______________________________
|Michael [Dollzone 72cm Cosmo]|
 ___________________________________
|Anastasia [Monster High Draculaura]|
 ____________________________________
|Prunella [Disney's Rapunzel mini-doll]|
 _____________________________________
|Strata [Dream of Doll dream head v.4]|