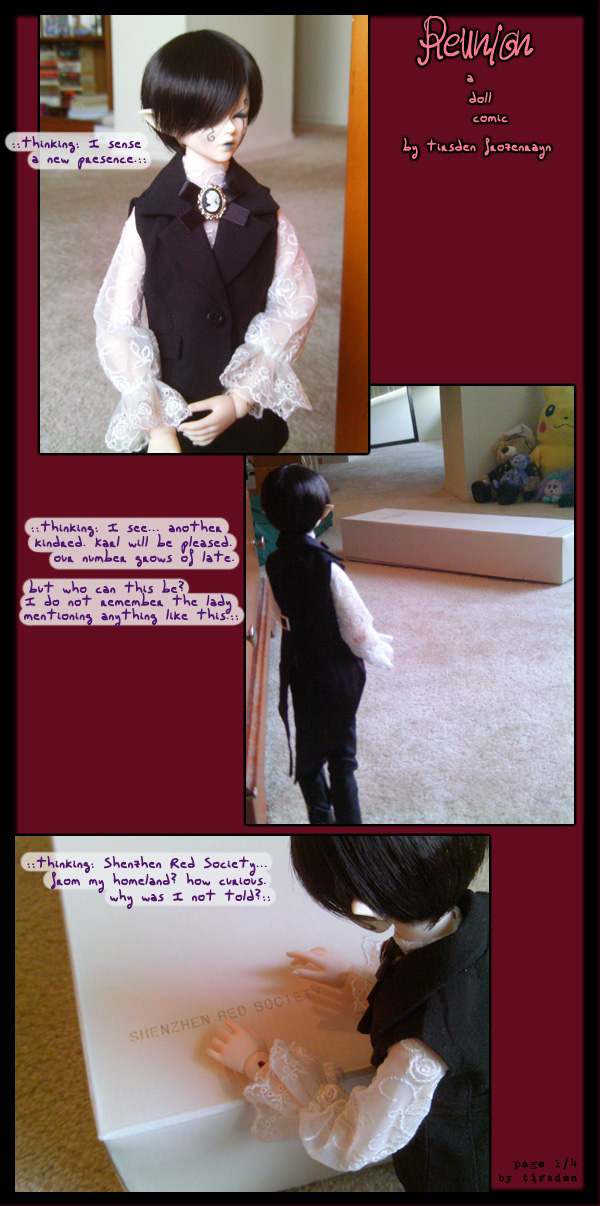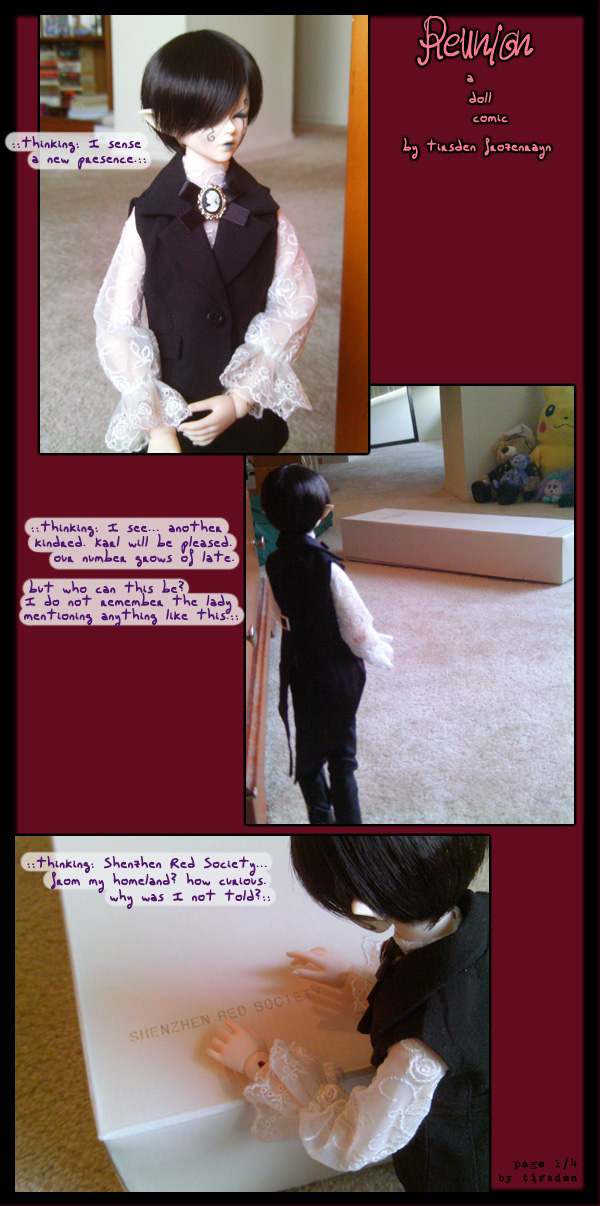 Watch
|| Page 2

[link]
Since it's done (a certain someone's box opening is not yet converted to DA format (edit:
[link]
there we go)), have a comic!

There's actually another comic waiting for me to actually put it together (Jian receiving Ariel), but it's okay to post the two out of order as the other one has characters uninvolved in this particular episode. Hoping to get the other comic done today but we'll see, I wanna get the new box opening posted here too.

 __________________________________________________________________
|Jareth [Fairyland Minifee Sleeping Elf Vampire Chloe / Dollzone MSD boy body]|