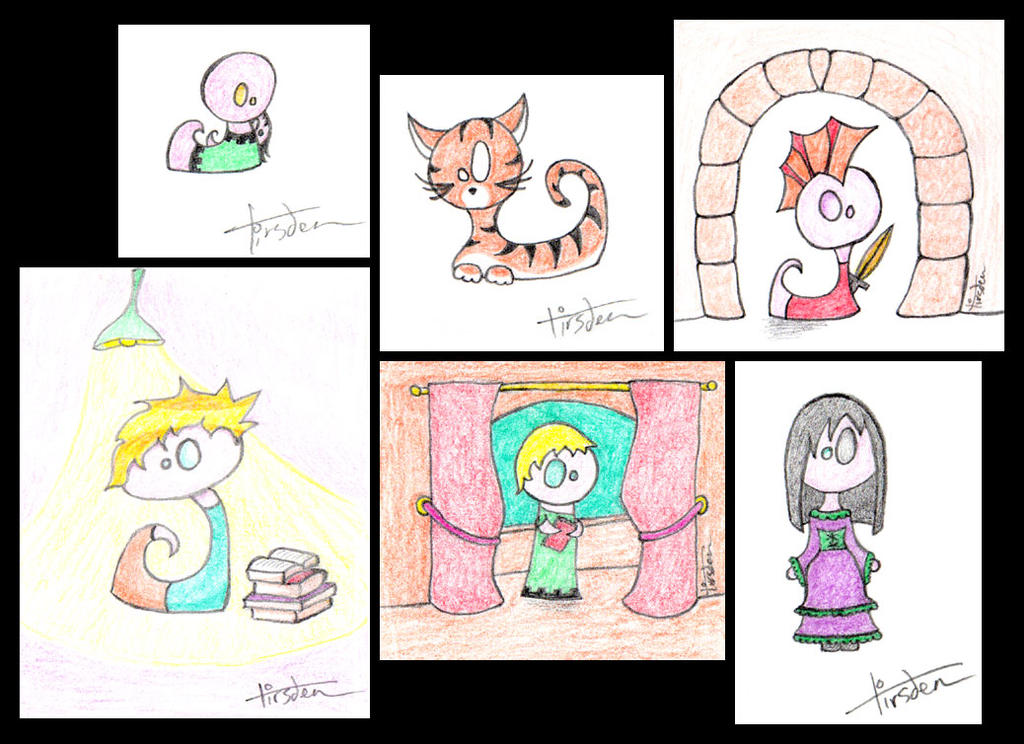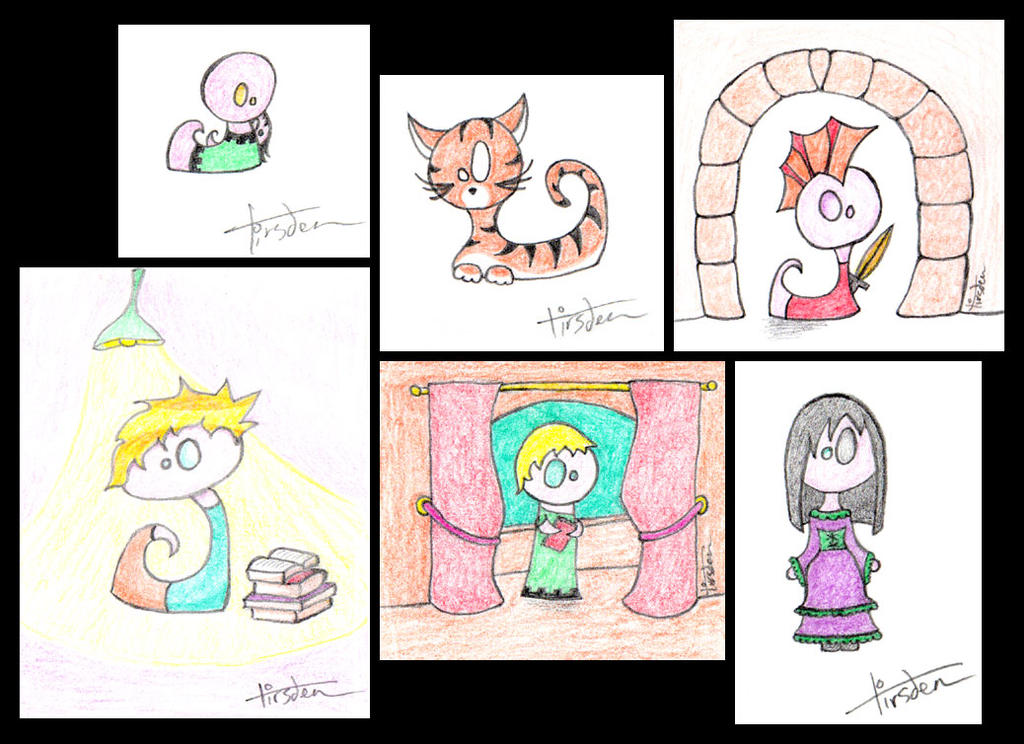 Watch
Finally got some of this scanned (a while ago actually, just now ran it through photoshop

), from late last year when I was stuck in physical therapy rehab for 47 days with a torn calf muscle and very little to do for most of it. There's a bunch more of these plus a ton of styrofoam cups I turned into works of art... I was that bored.

Top row, left to right: sluggified gladiator Marc and slave Sora (hiding behind him), sluggy Cato tiger version, sluggy gladiator Kouri.
Bottom row, left to right: sluggy Michael, Karl in the Roman era, Sora.
The characters Sora and Kouri belong to

and she has this entire set of originals now.

Marc, Cato, Michael, and Karl belong to me.
Materials: 2B pencil (I think, I forget) and colored pencils on drawing paper of some sort