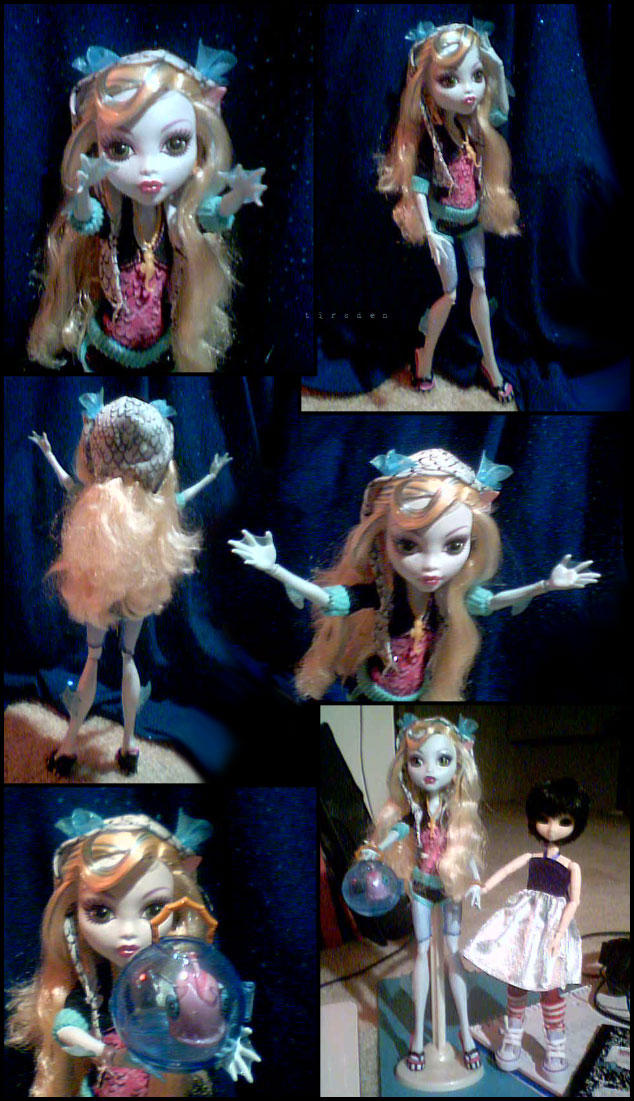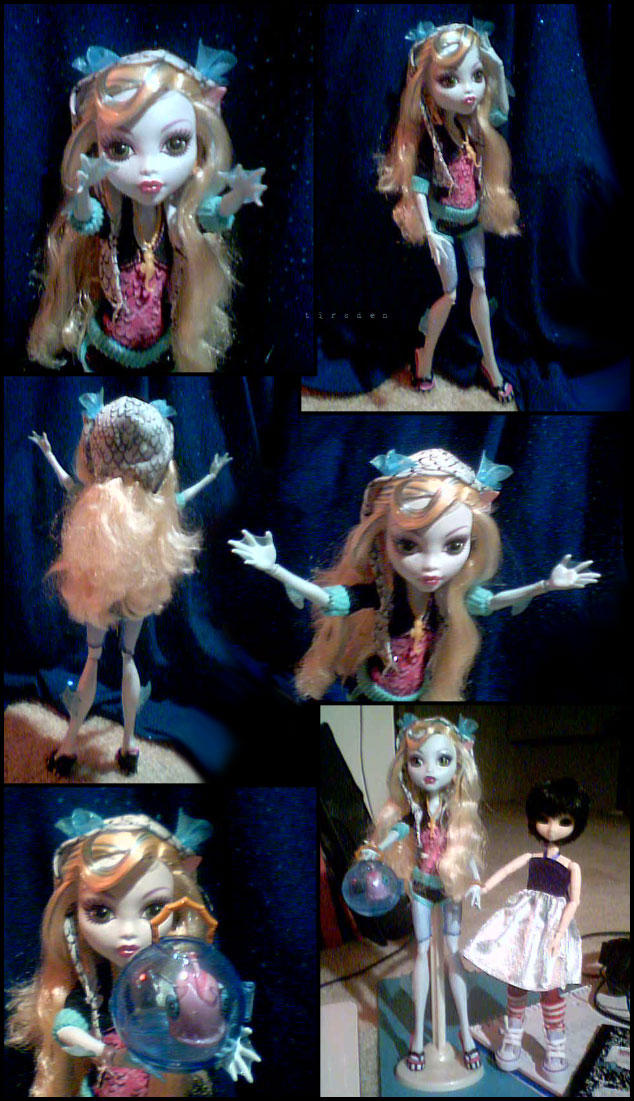 Watch
I saw
Harry Potter And The Deathly Hallows Part 1
today, and after lots of busy errands came home to find this sweetie waiting for me.

She's a Monster High doll, Lagoona Blue is the name she comes with but I knew I'd be renaming her. I was starting to think Luna as I got her out of the box, and then realized she looks a bit like Miss Space Case so she became Luna Lovegood and there ya have it.

Her piranha I renamed Mr. Fish after Jared's Gyarados in the webcomic
Manly Guys Doing Manly Things
.
Her actual height is 28cm (11 inches) if one includes the extra height gained from being in platform heels, but more like 25cm if her feet were flat and bare. So, in "real life" she's 5'7", because at that height she scales perfectly with Ashe, who is 5'2". She still looks huge in those shoes (6'1" scaled up!), plus shoort Asian crossdressing assassin shopping buddy is short!

Her doll page is here:
[link]
 _________________________________
|Luna [Monster High Lagoona Blue]|
 ______________________________________________________________
|Ashe [Little Pullip Lan Ake head, Obitsu 23cm kid boy white body]|

i think Luna is a good name for her

all she would need are the converse that Luna Lovegood wears

Reply

Whee!

Hmm yes, I wonder if I could make them for her out of scupley (which I currently don't have and keep meaning to pick up again sometime, d'oh!). Dear Converse, please make me some dolly shoes to fit Luna!

Reply