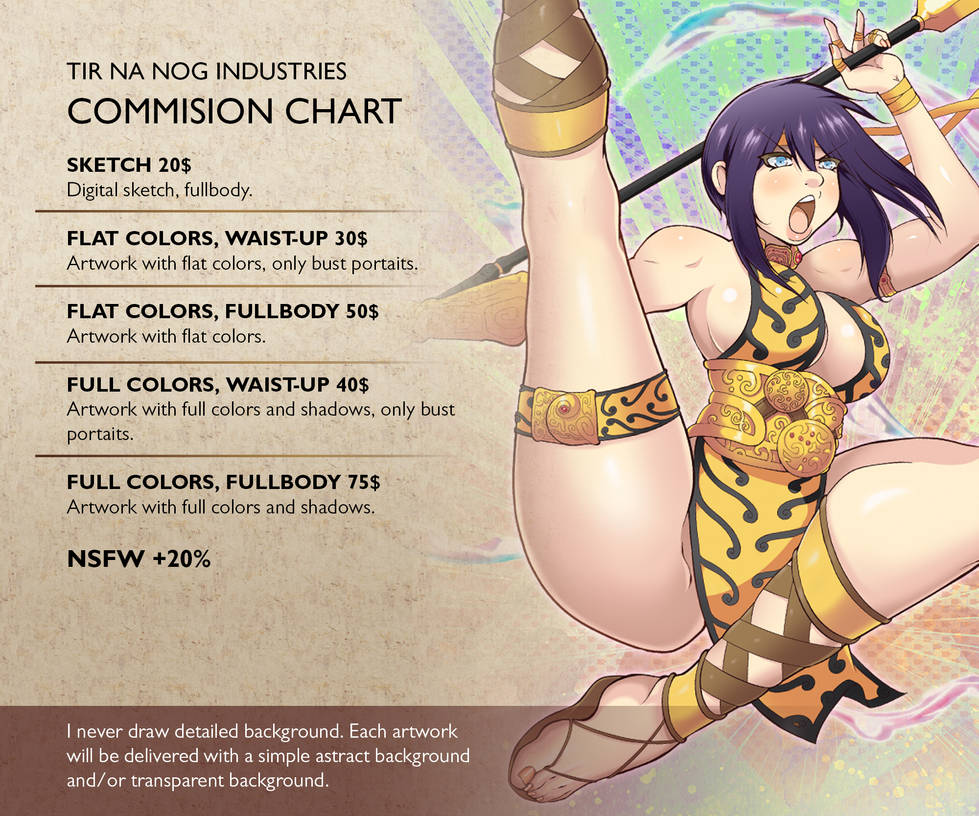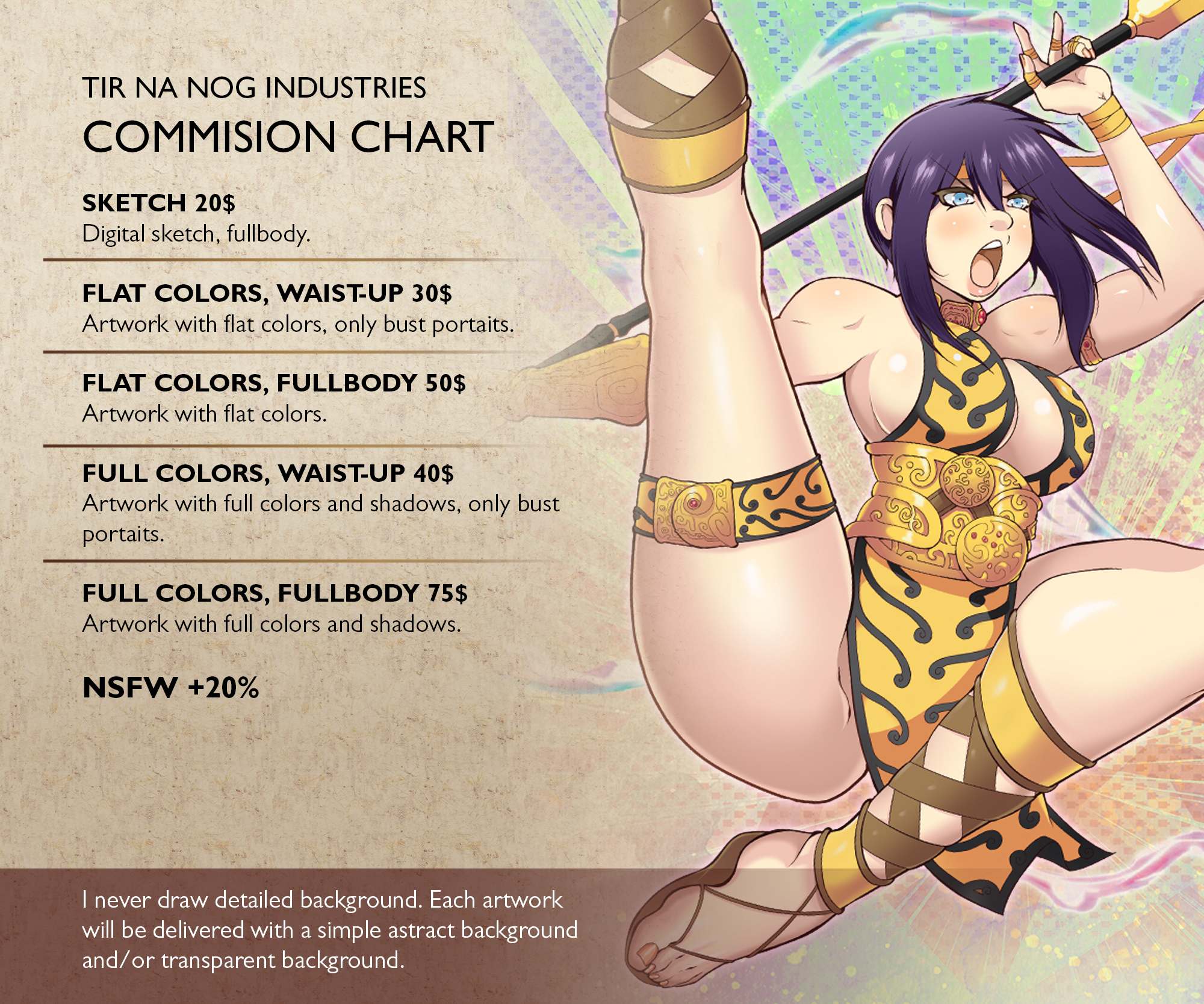 Jan 2019 Updating prices and offers.

Important: the commissions prices are ONLY for private customer. If you want use my works for merchandising or kinda stuff, please say it.
A commissioner have to:
- Send me short and exaustive explanation of what I have to do (if lineart, sketch, shaded or colored, and number of characters).
- Be PRECISE about the pose, I really can't waste time 'cause a commissioner was not clear about what he/she wants.
- BEWARE: the price could change a little if the artwork has some features that make it very long or complicated to draw. Usually the price won't change more than 2-5€, and usually it happens for some armors or weapons (usually a weapon price is 2€).
- Send me some pics as references.
- Pay at least half of the price first.
- Wait about a week (in busy periods it can take more, unfortunately).
Thanks!

- THIS IS VERY IMPORTANT, READ CAREFULLY: you have to be very precise about what you want. If you tell me 'it's up to you' you have to accept my interpretation of your character or my choose about what you let me do freely. For example, I won't redraw an armor if you told me 'make something like a demon armor' and then you don't like the metal claws I put in it. You should have said 'make a demon armor with these specific characteristics'. Any changes after the second will charge a minimal amount of 3€ in the sketch phase, 5€ for the lineart phase, and 10€ for the color phase.
So, you have to tell me:
- position
- setting
- camera angle
- details
If you let me free to do any of those, I'll be very happy to make for you the best concept I can, but any change after the drawing is done will be charged. Also, if you don't tell me anything about, for example, the camera angle of the drawing, I'll consider it up to my decision, and if you ask me to change completely it after the drawing is done, It'll be charged.